Tennis legend Roger Federer was in Namibia yesterday (5 Feb) where he spent time with learning groups and children who are supported by his Roger Federer Foundation. He also met with the Namibian President.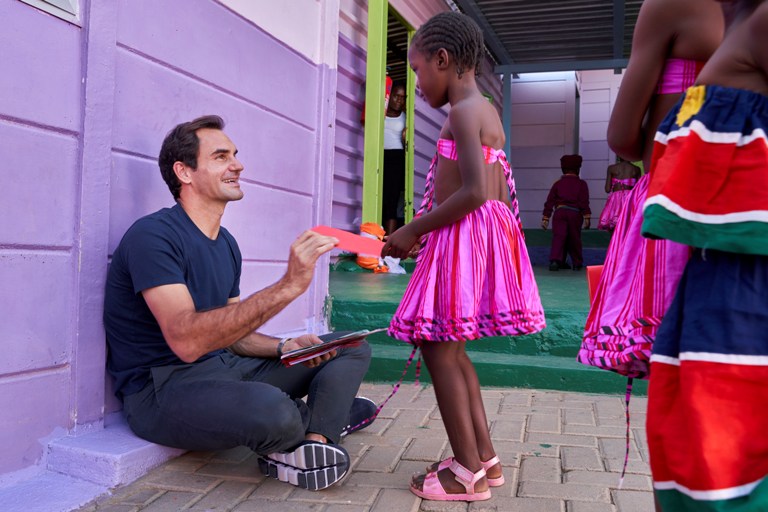 Roger was in Namibia in his capacity as President of his Foundation, on his way to South Africa to play in the Match in Africa in Cape Town on Friday evening. (At a press conference later yesterday Roger revealed that Afrikaans is on his To Do list!)
The charity match (against his friend and opponent Rara Nadal) – which aims to break a world record for the number of spectators – will raise funds for Roger's Foundation.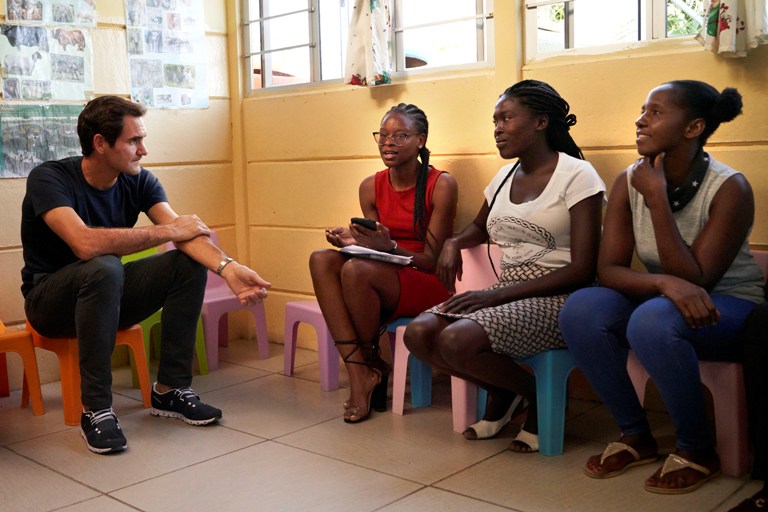 Yesterday, the sportsman visited an Early Childhood Development Centre and a primary school in Namibia, to get a personal idea of the effectiveness of the School Readiness Initiative.
Roger said: "I'm very touched to see that in such a tough environment, there is such a beautiful early learning centre here where the kids can really learn so much. It's great. It's nice to see."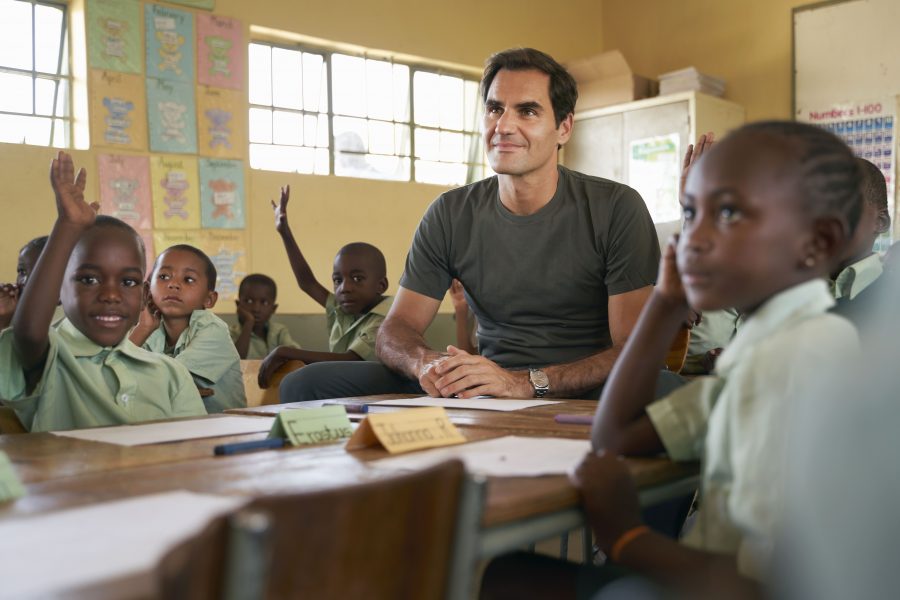 Roger sat in on a lesson, attended a learning group with young teachers and interacted with Namibian parents. He also played hop scotch and listened to the children singing. (Watch video below.)
Roger also met with the President of the Republic of Namibia, Hage Geingob, and other government representatives to discuss the importance of early childhood education.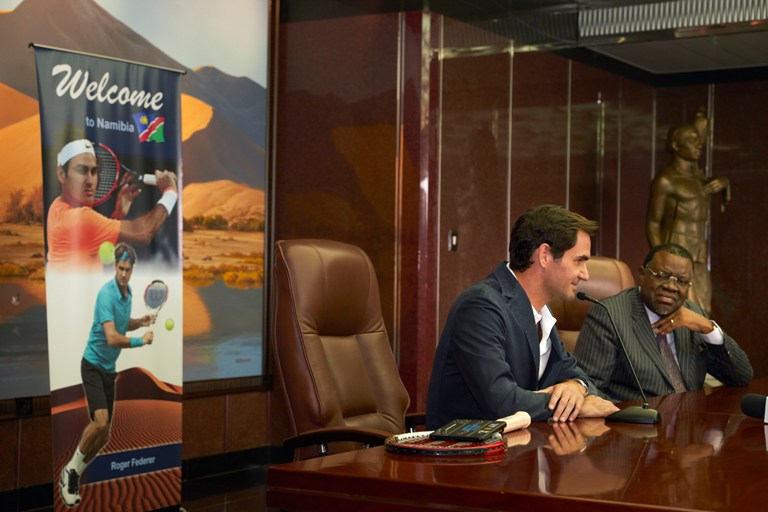 Roger said afterwards: "Thank you with all my heart for your interest and great support."
WATCH Roger Federer Visits Namibia
ABOUT THE ROGER FEDERER FOUNDATION
The Foundation aims to enhance a world where children living in poverty are able to take control of their future and actively shape it. According to the Foundation "there is sufficient evidence that proves that education is a prerequisite for reducing poverty, improving preventive healthcare and creating a committed civil society to fight climate change."
Currently the Swiss-based foundation has a regional office in South Africa and is conducting programmes in six countries in Southern Africa (Botswana, Malawi, Namibia, Zambia, Zimbabwe, South Africa) plus Switzerland.
FACT AND FIGURES
The Roger Federer Foundation was started in 2003 with 4 members of the family on the Board of Trustees
24 local partners are conducting School Readiness Initiatives in 7 countries
Today, 1.5 million children have benefitted from the education programmes
7,000 preschools and primary schools have increased their quality of education
21,000 trained teachers have increased their teaching capabilities
750 million Namibian Dollars have been invested in our programmes since the inception
90 million Namibian Dollars are committed to be invested in the running School Readiness Initiative in Namibia until 2025 reaching out to 3000 early learning institutions
MORE INFO
www.rogerfedererfoundation.org
Twitter: @rogerfedererfdn