A kayaker in New South Wales, Australia, has captured a pretty unique video – of a dog sitting in a canoe watching a kangaroo swim past on a flooded road, after heavy rains fell in the last few days. Watch video below.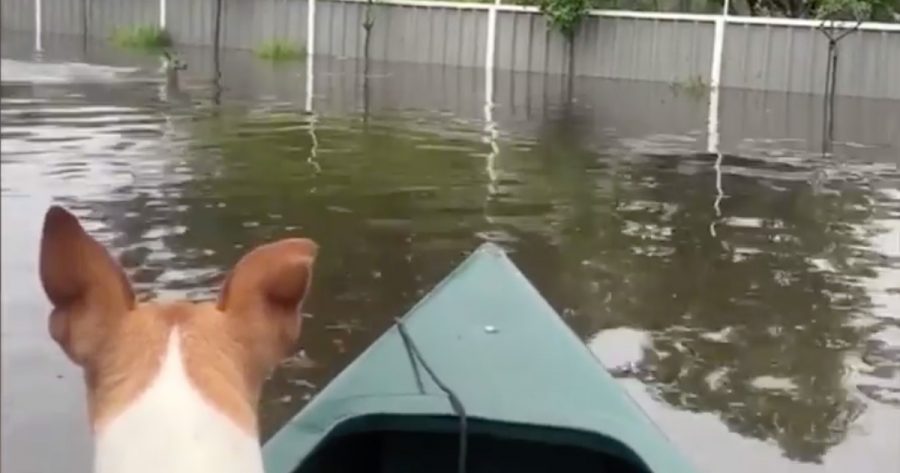 According to 9 News, it wasn't just kangaroos swimming to safety last night. Some residents of Sydney were also seen swimming and paddling to dry land after their homes and vehicles were flooded.
After wildfires in New South Wales, Queensland and Victoria that made news headlines around the world, the three Aussie states have now suffered some of their worst flooding in years over the weekend.
WATCH VIDEO: Kangaroo swims to safety during floods in New South Wales, Australia
Power has been restored to 51,000 customers but 89,000 still remain without power, primarily in Sydney's north, northern beaches, eastern suburbs, south and south west; the Central Coast & Newcastle. Power outages will continue for the next few days as we recover from the storm pic.twitter.com/Wj0h54Kd0N

— Ausgrid (@Ausgrid) February 10, 2020
In the UK and parts of Europe (including France, the Netherlands and Germany), heavy rains were also swept in by the strong winds (reportedly 180km/hour in France) of Storm Ciara (or Storm Sabina as it's called in Germany)… leaving many places flooded, and trees strewn across roads.
Meanwhile parts of South Africa also experienced big (and welcome) rains, with videos going viral of the amazing scenes at the Walter Sisulu Botanical Gardens waterfall and the ten gates being opened at Hartbeespoort Dam on Saturday (because of the dam level rising so quickly after Friday night's heavy downpour). Watch below:
WATCH VIDEO: 10 Gates opened at Hartbeespoort Dam
The sirens that can be heard were warning residents that the gates were being opened.