One lucky person from Johannesburg has become a millionaire overnight by hitting the Powerball jackpot this Tuesday. It is still unknown who exactly this lucky resident is since the winnings have yet to be claimed.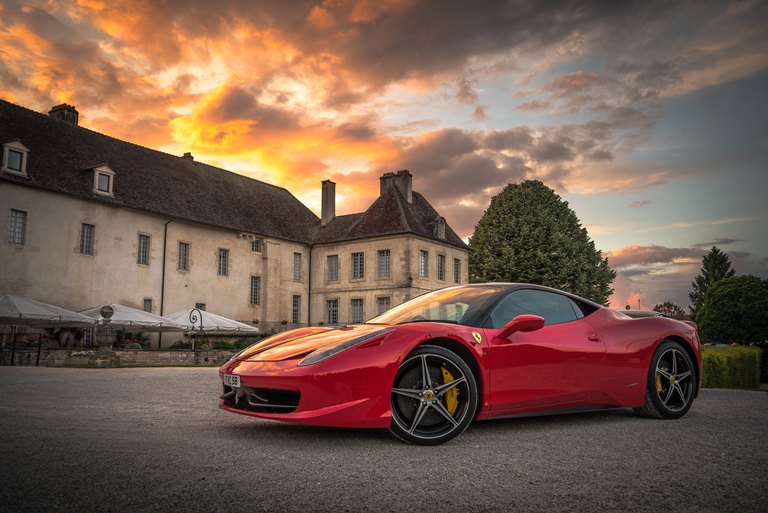 The winning ticket was bought at the Victor and Son Corner Café, Shop Number 6 Theos Court in Roodepoort, west of Johannesburg. The lucky person spent a mere R5 on the ticket using a manual selection method. The numbers drawn on Tuesday revealed that there is one Powerball jackpot winner who won R114 580 902.
There might be a few reasons why the person still hasn't claimed the reward. Perhaps he or she doesn't want to attract a lot of attention and is waiting for things to settle down. No matter the case, the winner has exactly 365 days from the day of the draw to claim the prize. Otherwise, the money will be distributed between different South African charities.
Whoever managed to hit the jackpot could quit their job if they wanted to and go to a swell retirement. With R114 million there is little you can't do. You could buy a mansion, several different cars, travel the world, and still have money left. Of course, the smart thing to do would be to invest a portion of it. With enough luck, you could turn R114 million into R1 billion.
According to statistics, the odds of winning the South African Powerball Jackpot are 1 in 42 million. This means that you have better odds of being struck by lightning (1 in 1,6 million) than winning the jackpot. You also have a much better chance of dating a supermodel (1 in 88 000). Of course, if you managed to win the R114 million, you won't have any problems dating a supermodel.
There are currently around 40 000 dollar millionaires in South Africa, and this week's Powerball winner has now joined the ranks of South Africa's richest people. The jackpot amounts to roughly $7,7 million. The lucky resident may have a chance to become a part of Johannesburg's elite. It's worth noting that this city represents the wealthiest area in the country, with a total private wealth of $248 billion.
One person needs to have at least R11 million to be considered to be among South Africa's top 1 per cent. The rich live in affluent suburbs like Sandhurst, Saxonwold, Houghton, Bryanston, and Hyde Park in Johannesburg. You can find beautiful 6-bedroom houses in Sandhurst and other similar neighbourhoods for around R10-20 million.
Not only could you buy a beautiful house with this money, but you'd be able to purchase your own private island if you wanted to. You can currently find small private islands on sale across the globe. Some of them cost less than R15 million. Of course, you would have the cost of building a home there, but that wouldn't require more than a few million rand.
Having R114 million at your disposal means that you would be able to enjoy the rest of your life stress-free. After all, South Africa is home to some of the world's best golf courses. If one was to have so much money, they could spend a lot of their time playing gold on majestic courses with rich folk from across the country. Golf has become so popular in the country that a lot of wealthy people have started living on exclusive golf estates.
One of the purchases many dream of making is a modern luxury car. Think Ferrari, Bentley, Aston Martin, and Porsche. It has become sort of a cliché for everyone who becomes rich to buy a luxury car, but don't forget that they are popular for a reason.
Today, you can buy a brand new Ferrari 812 GTS for around R8,2 million. A Ferrari F8 Spider would set you back roughly R6,1 million. On the other hand, an Aston Martin DB11 Coupe costs R3,5 million. Apart from cars, there is an insane amount of clothing and accessories you could buy with R114 million.
Apart from living the dream, with this amount of money you could ensure your children or other family members live care-free for the rest of their lives. You could send your kids to good private schools and colleges. If they want to become entrepreneurs, you could support them by investing in their business ideas.
This lucky winner can not only choose to help his or her family, but other South Africans as well. There are countless charities across the country that aim to help the less fortunate.