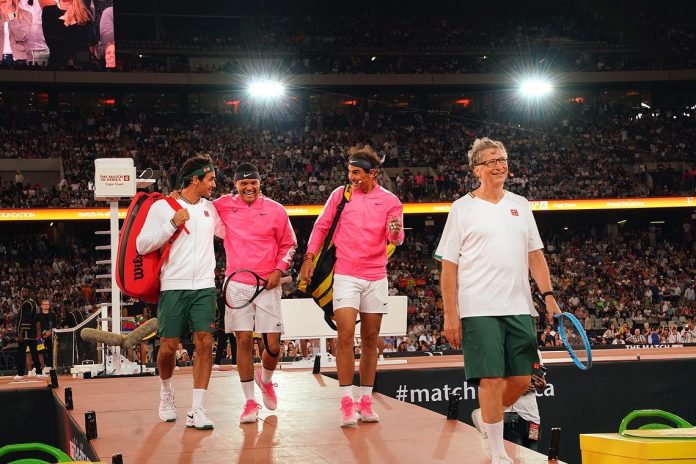 If you weren't lucky enough to be one of the world record-breaking spectators at the Match in Africa on 7 February in Cape Town, South Africa… or if you just want to relive the magic – here are some select video highlights of the celebrity match, and photos of the incredible event that had long been a dream of Roger Federer's… to play and raise money in his mom Lynette's country of birth.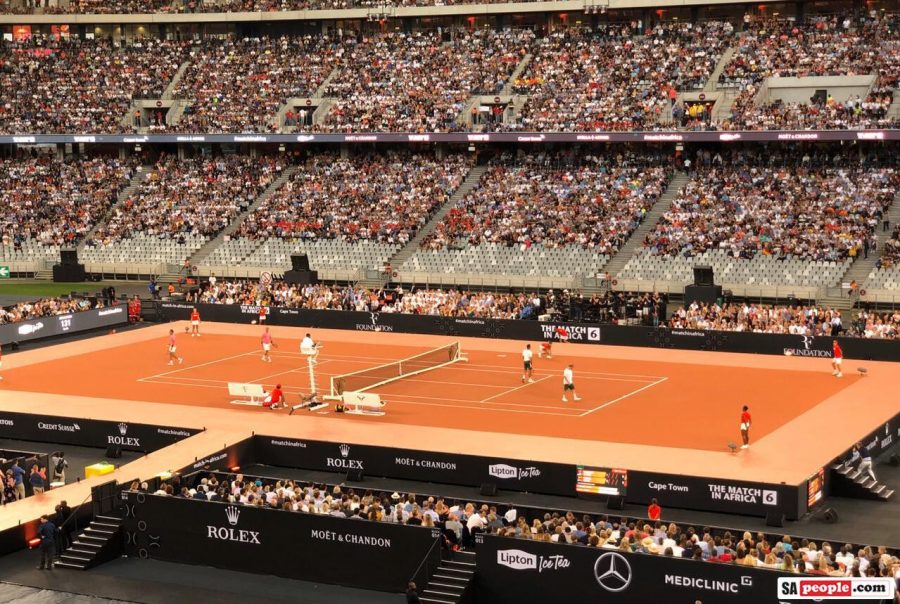 Goosebumps! WATCH Roger Federer and Bill Gates vs Rafa Nadal and Trevor Noah – Highlights
WARNING: This video will make you laugh… and make you cry with pride…
The lady in green at the beginning of the video is Roger Federer's mom Lynette who grew up in Kempton Park, South Africa, and delighted the SA crowd with her fluent Afrikaans. (Roger has promised that learning Afrikaans is on his to-do list!) There's another video near the bottom of the page with just the Trevor Noah highlights.
A few days ago Federer reiterated on social media: "Looking back on last week is still surreal…. ????"
Trevor Noah – "I have lived 1000 dreams in 1 night"
South African comedian and expat Trevor Noah, who is now based in New York for 'The Daily Show', said it would be an understatement to say the Match in Africa was a dream come true for him.
"We helped raise over 3 million dollars to help spur education in Africa. We set a world record for the highest attendance for a tennis match (51,934 spectators) and I got to play tennis with two of the greatest players of all time (Federer and Rafa Nadal) whilst also sharing the court with my friend and one of the greatest minds of all time (Bill Gates).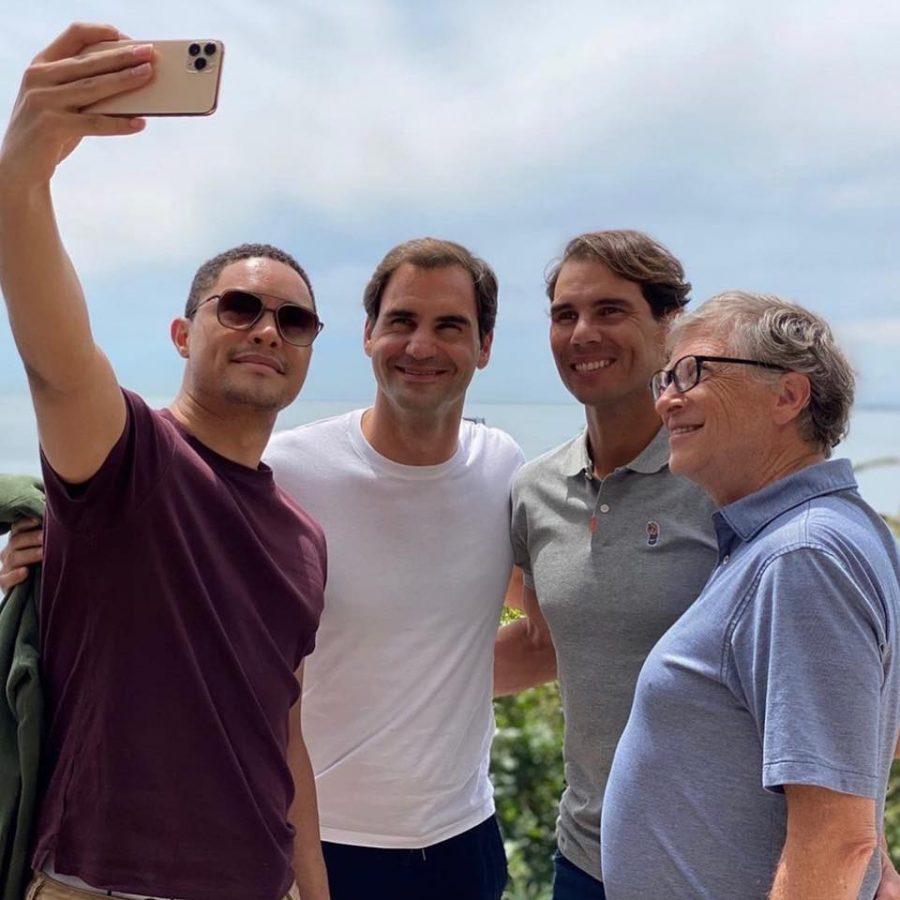 "And all of this happened in my home country, South Africa.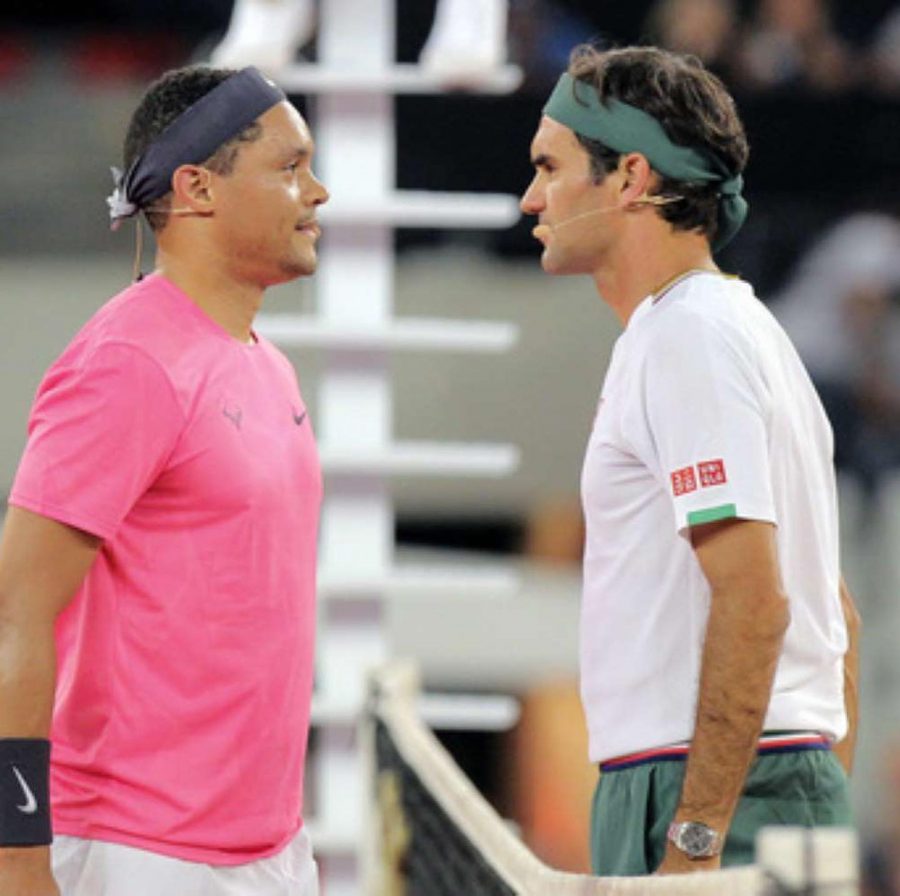 "Thank you Roger, Rafa, Bill and every single person who supported this great cause. I have lived one thousand dreams in one night! ??"
There were a lot of laughs as Trevor spurred on the home crowd, at one point racing around blowing an imaginary Vuvuzela (watch videos below).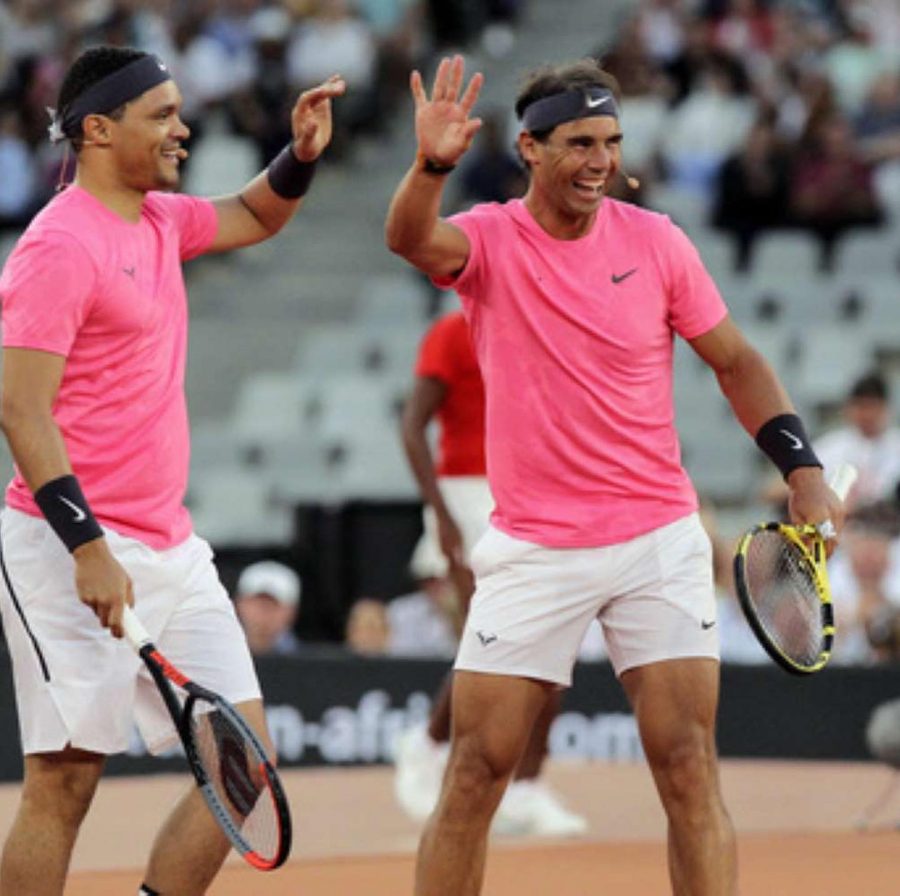 And here are just the highlights from Trevor Noah making us all laugh:
A special night for everyone… Match in Africa:
What a magical and special evening! We performed to a world record crowd and helped raise funds for the education of our fellow African youths. #Education #Youth ??????? Roger Federer Foundation

Posted by Ndlovu Youth Choir on Saturday, February 8, 2020