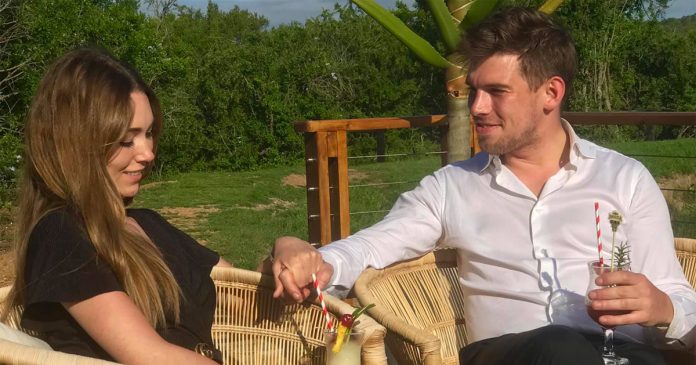 A tourist from Belgium was held up by armed attackers in South Africa on Valentine's Day, at a private lodge near to Addo Elephant National Park, outside Port Elizabeth in the Eastern Cape, while his Dutch girlfriend fortunately managed to hide in the bathroom. Despite the trauma, and subsequent panic attacks, he says he still loves SA – the support from the community has been amazing.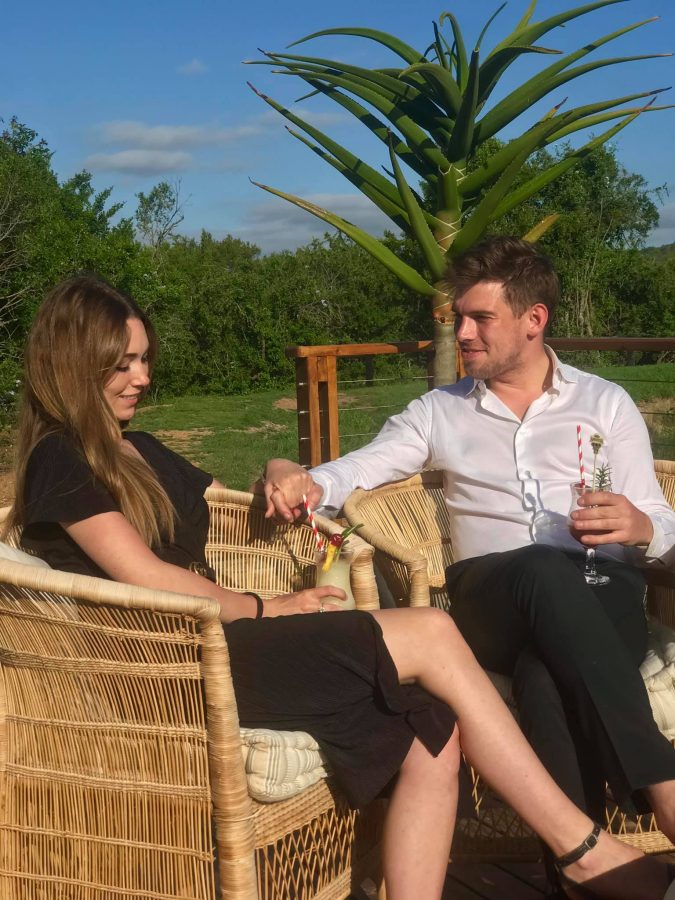 The February holiday to sunny SA was meant to be the couple's dream vacation, and it had been since their arrival almost 10 days beforehand… but it turned into a nightmare on 14 February 2020.
Earlier in the day – Valentine's Day – Tommaso Bordoni (29), a tailor from Antwerp, Belgium, had posted a romantic message with a photo of his girlfriend, Linsey de Waele (24, from the Netherlands), and himself. He said: "Happy valentines babe ❤️" and had selected "feeling fantastic" as his mood. They had experienced a wonderful walking safari with the elephants on Friday during a day visit to Barefoot Addo Elephant Lodge, Tommaso told SAPeople. (PLEASE NOTE: The attack did NOT take place at Barefoot Addo.)
Hours later, at a guest house about 25 minutes away from the elephant park, Tommaso was pleading for his life, while his frightened girlfriend hid in the bathroom. He described it on Facebook as "the most beautiful and most horrible Valentine's Day of our lives".
On Saturday, Tommaso – who owns tailored suit company Bordoni – recalled the events of the previous evening. He said: "Around 23:45 pm last night 2 masked men entered our room. Luckily my girlfriend was in the bathroom at that time.
"I on the other hand was in our bedroom sitting on the ground watching a video on my phone. Before I really noticed what happened one of them put a gun to my head and the other one put a knife to my throat. They violently started taking everything they could get their hands on.
"Once they emptied our room they shoved the gun in my back and forced me to show them where we parked our rental car."
Addo police confirmed to SAPeople that the robbers were unable to actually steal the car. They couldn't get it started! While they were trying to start the car, Tommaso fled back to his girlfriend and they managed to seek help from other European tourists staying at the lodge, and called police.
Tommaso praised the Addo police department for responding very quickly, as well as the forensics team who was with them until 05h00 on Saturday morning to dust for fingerprints. Linsay told overseas reporters that the police seemed to have an idea of who the suspects could be.
In his written statement for the police, Tommaso said one of the men had a gun and knife, and the other a knife. He said both were wearing cloth to cover their faces. Neither had gloves.
The armed intruders took everything, he says – passports, debit and credit cards, all their cash, driver's licenses, phone, purses, keys, her clothes and his suits.
He stressed to his friends and family: "WE ARE BOTH PHYSICALLY OK AND UNHARMED!"
Tommaso told overseas reporters: "We were actually lucky. We have heard stories of tourists being raped, murdered…"
The couple were meant to fly home on Sunday (16 Feb), but without their passports they have had to travel to Cape Town to apply for emergency passports from the Belgium and Dutch consulates.
Linsay thanked friends from around the world for their support, in a message filled with love-heart emoticons. She said "currently we are in a very safe and secure Hotel in South Africa".
Writing on Sunday, Linsay said it has been "a very emotional and scary past few days. I still get scared from every sound I hear… Sitting in that bathroom, hiding myself, trying to be quiet while I heard everything happening and then hearing them taking Tommaso outside with them was unquestionably the worst experience in my life.
"It literally breaks you if you hear the person you love begging for his life and asking these guys not to kill him while there is nothing you can do about it."
She said: "Tommaso himself is also not doing too well, he is suffering from a heavy panic attacks. His current status is being monitored by the house doctor of the hotel."
Amazing South African and European community help after attack and robbery
When SAPeople spoke to Tommaso today, Thursday (20 Feb), he said the couple are "pretty okay". He said the support from South Africans in Cape Town, Pretoria and all over, as well as Europeans who saw his post – everybody offering to help, has been incredible.
"The help from the community has been amazing. We've got offered so many different places to stay."
Tommaso has requested that the location where the incident occurred not be disclosed.
"The people where it happened were the most amazing people. They were so kind to us," he told SAPeople. "They took such, such good care of us, and it was really amazing to see.
"They were in shock as well, obviously."
Tommaso says that "hopefully tomorrow we're flying back"… although by midday Thursday, Linsay had still not received her passport "and obviously I'm not leaving her behind".
Advice for foreign tourists: visit South Africa, "it's a beautiful f*cking country"
Asked what advice Tommaso would give other foreign tourists wanting to visit South Africa, he told us: "Just go visit! It's a beautiful f*cking country, but be careful. It can happen, it might happen. But there's still no reason not to visit it. I still love the country and I would still come back definitely."
He says it is good to create awareness of what happened, but that it's important to show that South Africa also has a beautiful side "and that people also get a lot of help from the country, which is very very beautiful to see".
Captain Swartz at Addo Police Station told SAPeople that no arrests have yet been made.