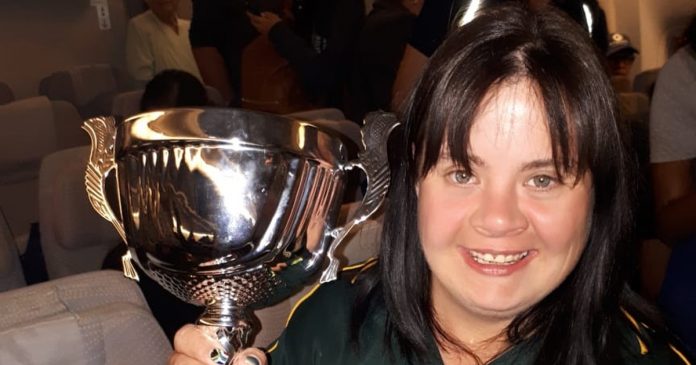 Cindy Engelbrecht (30) from Centurion, South Africa has never let her Down syndrome diagnosis hold her back from achieving her dreams.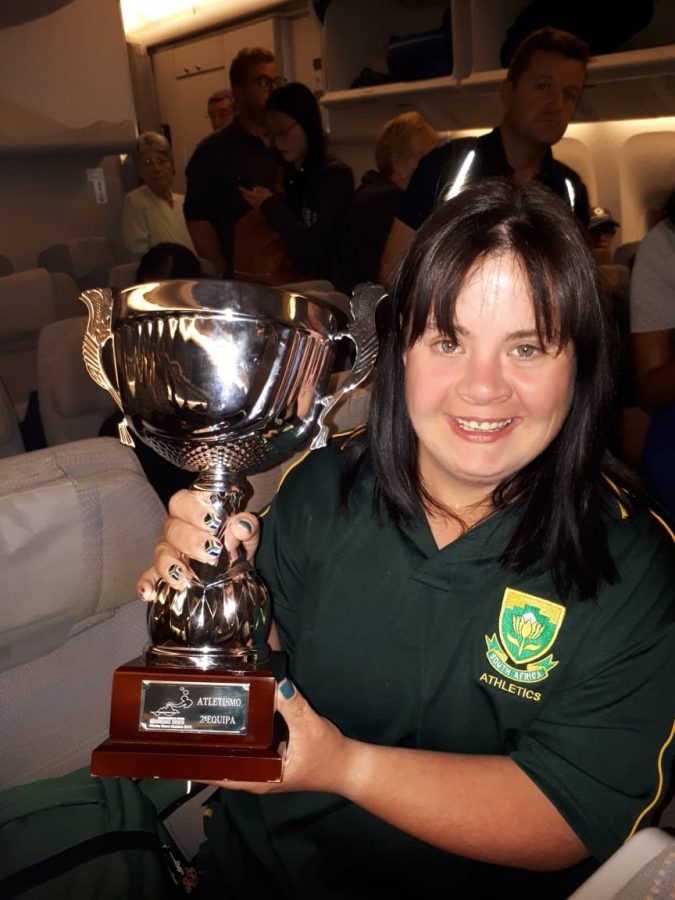 Cindy Engelbrecht has always exceeded expectations
Despite the limitations placed on her at birth and doctors saying that she would never be able to do anything by herself, Cindy has in five years become one of South Africa's top Down Syndrome Field Athletes… with the wonderful support of her family and her school, Club 21.
At the Sports Union for Athletes with Down Syndrome (SU-DS) World Championships in Athletics, Cindy represented South Africa in Portugal, making the top 3 for shot put, discus and javelin.
Making South Africa proud, she brought home two silver and bronze medals.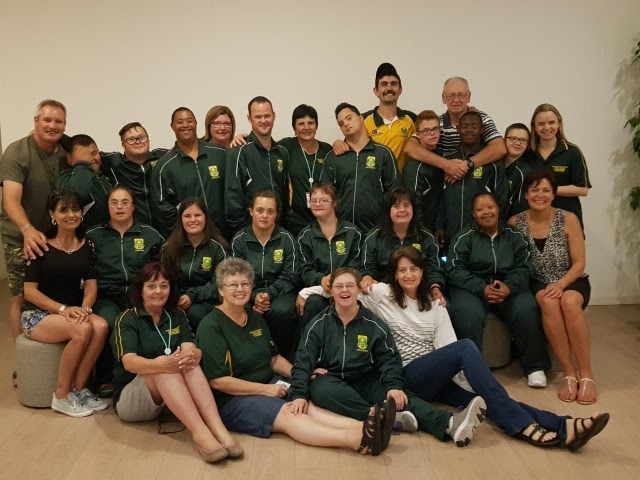 "Cindy is fearless and has a can-do attitude. Sport is a big part of her life and every time we think she can't get any better, she passes our expectations and sets new goals.
"She keeps striving to be the best she can be and at the same time she motivates fellow contenders to be their best," says proud brother, Jean Engelbrecht (36)
A woman of many talents, Cindy also currently holds the Gauteng North Table Tennis Champion title and has been invited to compete at The South African Down Syndrome Table Tennis Championships in Cape Town that takes place from the 23rd to 27th of March this year.
Crowdfunding on Backabuddy
As Cindy's family is unable to cover the cost of the tour to Cape Town, a campaign has been created on donations based crowdfunding platform, Backabuddy to appeal to the public to keep Cindy's dream alive.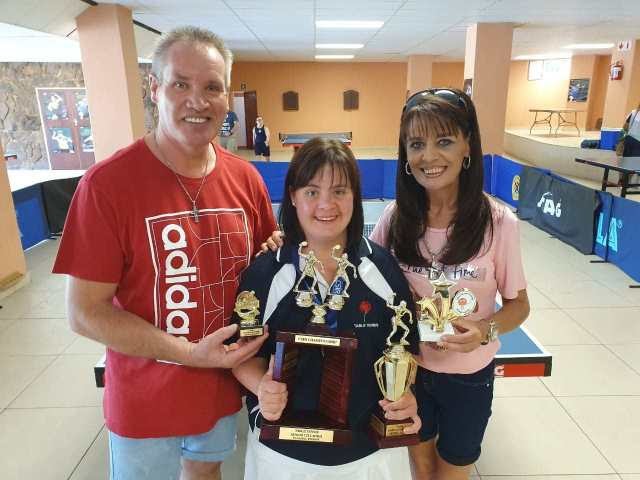 The campaign went live on 13th of February and has thus far raised a total of R 4 907.88 towards the fundraising target of R7000 with contributions from 10 donors. Funds raised will be used to cover Cindy's transport, accommodation, food and a planned tour with her team.
"We really hope the public will support our Wonder Woman in reaching her dreams as we know it will motivate her to dream bigger and reach new heights," says Jean.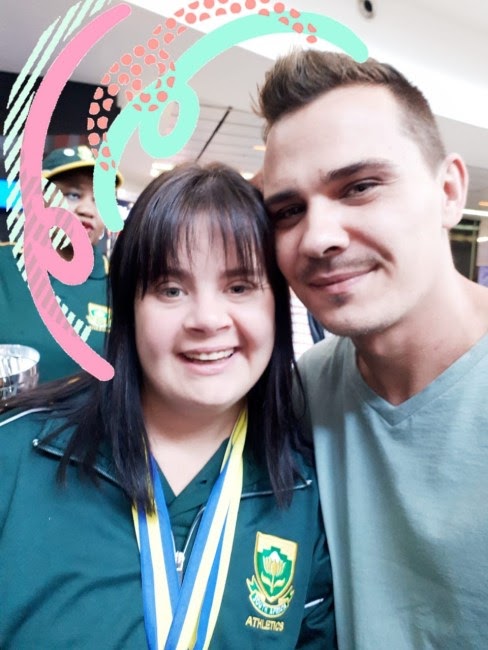 Support Cindy's campaign on Backabuddy by clicking here.
With the support of occasional sponsors, Cindy has been fortunate to attend Club 21, a special needs school devoted to Down syndrome individuals, that teaches speech therapy, lifeskills, computer literacy and focuses on sport over and above the curriculum. Any additional funds to the crowdfunding campaign will be used to support Cindy's schooling.
Down syndrome awareness
According to the Western Cape Government, it's estimated that 1 in 1 000 babies born in developed countries and 1 in 650 babies born in developing countries are affected by Down syndrome.
With their campaign, the Engelbrecht family hope to raise awareness around Down syndrome and demonstrate to the public that with a loving home, medical care and education, individuals with down syndrome can live long purpose-driven lives.
"Apart from being a great sportsperson, Cindy is also a skilled painter and an impressive singer. My sister has shown me that with acceptance, support and a big heart, people with Down syndrome can achieve anything they put their minds to. When I tell people that Cindy has Down syndrome they are often shocked because she is just like everyone else," says Jean.
World Down Syndrome Day: 21 March