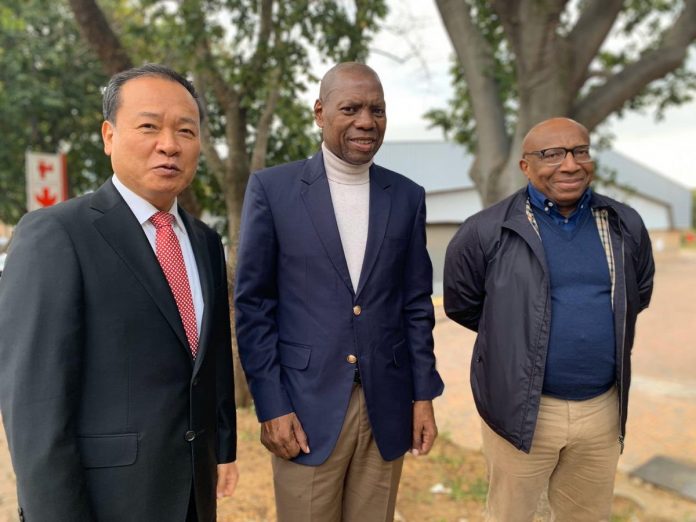 Health Minister Dr Zweli Mkhize last night conveyed his condolences to the family of a 45-year-old teacher from Platt Drive Primary in Isipingo, who passed away on Tuesday after testing positive several days ago to the Coronavirus (COVID-19). Speaking on Wednesday evening, the Minister urged all South Africans to please stay home and said, with flu season approaching, this may be "the calm before the storm".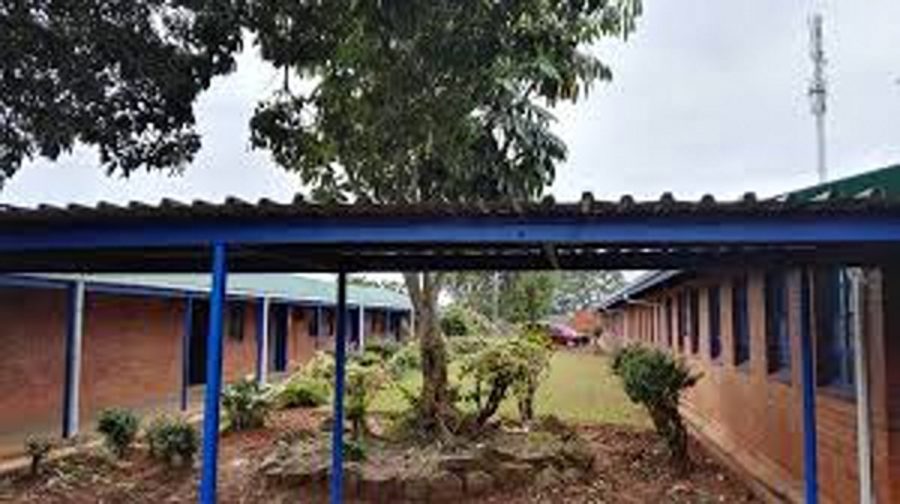 The Minister said the "stay at home" message must be made "emphatically". He said it's a serious virus BUT it can be beaten.
"Those on chronic medicine must take their medicine. Each person's actions count," he said.
Earlier this week a world renowned female scientist, Prof Gita Ramjee, died at a hospital in Umhlanga, KZN, from Coronavirus complications. The Deputy President and others paid tribute to Prof Ramjee.
There have now been at least five deaths from Coronavirus in SA. The Minister was unable to provide updated stats at this time, and said they would be announced at the next briefing. At last count there were  1 353 people in South Africa who have tested positive to Covid-19.
There have been 50 recoveries in the Western Cape. Stats for other provinces were not available.
Learner and another KZN teacher test positive
Basic Education Minister Angie Motshekga and KwaZulu-Natal MEC for Education, Kwazi Mshengu, have conveyed their condolences to the 45-year-old teacher's family, noting that this is a sad reminder that each person needs to take the necessary steps and be extra cautious during this time.
Another teacher from the same school has also tested positive; and the Department said a family member – a 14-year-old learner – of one of the teachers has also tested positive for covid-19. The learner is in Grade 9 at Ogwini High School in Umlazi Township south of Durban.
The Department of Basic Education has advised all those who may have come into contact with the deceased to present themselves for testing. Arrangements have been made to trace immediate family and others who may have come in contact with the teacher.
A massive testing programme is being rolled out in SA. This morning (Thursday) the Health Minister arrived at the EMS Centre, Midrand – together with Telkom Group CEO, Sipho Maseko and Samsung CEO Sung Yoon – to hand over 1500 mobile handsets to support South Africa's tracking and tracing efforts.
Dr Mkhize says SA needs to test hundreds and thousands of people to get a true picture of the spread of the virus. He urges anyone who might have symptoms to come forward.
Testing for Covid-19 in SA
Testing measures in SA have been amped up with Health Minister Dr Mkhize officially launching 67 mobile sampling and testing units, this week, which will be deployed nationwide to all districts and metropolitan municipalities.
Minister Mkhize says the department will procure rapid test kits, to test one person and get results quickly, then you can extend testing to the family. He says they will seek people to test rather than waiting for people to come to clinic.
He says that South Africa wants to create a combination of testing (using the PCR blood tests in labs, and having rapid test kits which SA is currently evaluating), which doesn't exist in any part of the world.
The Minister says the department will be procuring beds and dedicated treatment centres in every town. He said more quarantine beds must be found for people who can't quarantine at home. Health professionals will be earmarked in each province.
Mkhize says the virus remains a problem for everyone, regardless of class or race – "anyone who thinks otherwise is mistaken".
Minister Mkhize also called on criminals not to misrepresent health workers – "it's inhumane to take advantage of the situation".
The Minister said: "On Friday we will have meeting with experts, clinicians and MECs as well as a video conference with experts from China."
Dr Mkhize said the department is forward planning to be prepared. He believes if it weren't for the lockdown, SA's fatality figures would be much higher.
"The lockdown has been very helpful. But we must not be complacent. We need to use the coming days to reach out to as many people as possible…
"Right now we don't have a crisis. So we are preparing and focusing on what might go wrong," he said. "Whilst looking into the future we must not confuse you into thinking that the worst is actually going to happen. We need to have a balance."
He said: "Just remember the virus has no boundaries. It doesn't mean if you've dealt with it now there won't be another wave. Just look at China."
The Minister said: "We are not making an exaggeration when we say the calm before the storm. We are saying if you let go of these conditions and when you see the flu season coming, it may change this. The issue is, we must not be complacent."
Dr Mkhize called on South Africans "to be united as a nation and focused when addressing this issue. Not that we should panic, but we must not be complacent."
Sources: Twitter/Dr Mkhize, Dept of Health, SAnews.gov.za
Arrival at EMS Centre, Midrand. Telkom Group CEO, Mr Sipho Maseko and Samsung CEO Mr Sung Yoon, will be handing over 1500 mobile handsets to support the tracking and tracing efforts. pic.twitter.com/hlTS3LFsyC

— Dr Zweli Mkhize (@DrZweliMkhize) April 2, 2020
CORONA VIRUS(COVID-19) 24-HOUR HOTLINE NUMBER: 0800 029 999      
CORONA VIRUS(COVID-19) WhatsApp Number: 0600 12 3456