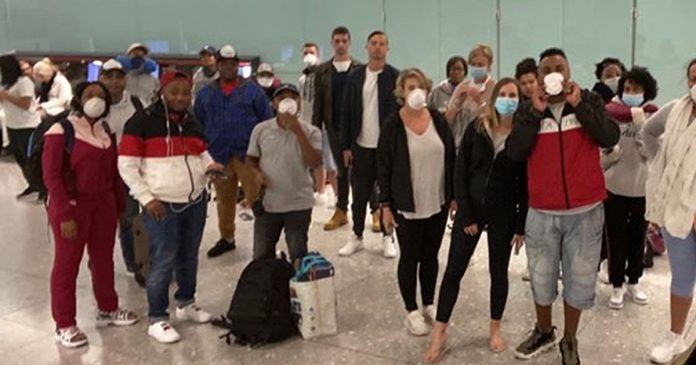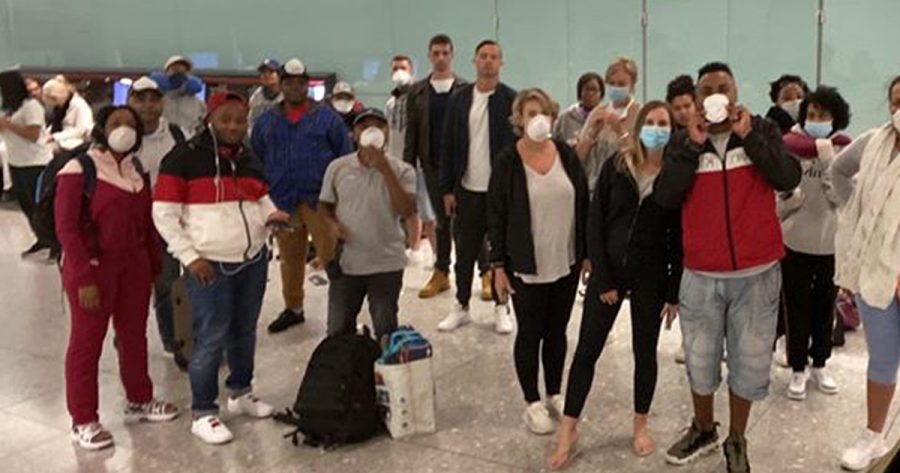 This Sunday, Carte Blanche investigates how
hundreds of desperate South Africans stuck abroad on almost every continent are dealing with this crisis.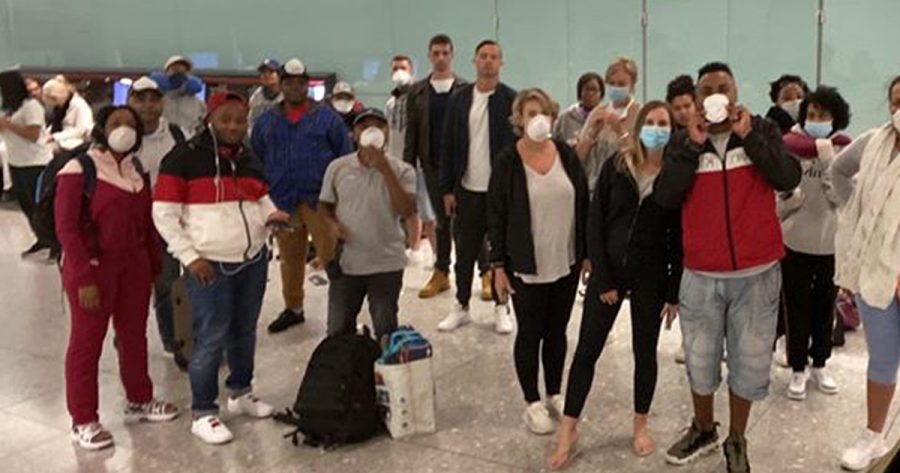 You can watch the show on Sunday 5 April in South Africa on DStv Now or stream it overseas in most countries abroad from Tues 7 April on Showmax International.
C O V I D – 1 9  >   H E A L T H   C H E C K   
Carte Blanche asks: how will more than 1400 South Africans make their way home after global COVID-19 lockdowns have left them stranded in various countries around the world?
With flights suspended and global travel restrictions in place, many travellers face uncertainty as they try to stay safe and comfortable on foreign soil.
The SA Government did announce amendments to lockdown regulations which now allow for flights carrying South African citizens and permanent residents to land in SA, as long as permission has been sought and granted, and as long as the passengers undergo mandatory quarantine (of possibly 14 days).
DIRCO is faced with a logistical nightmare in trying to co-ordinate any form of repatriation (whilst ensuring that South Africans back home are kept safe from the possible spread of Coronavirus).
However, the mission is in process. The first flight of 16 repatriated South Africans from Dubai and Doha landed yesterday 2 April. And an SAA flight from Germany is due over the weekend.
Hundreds of South Africans have joined WhatsApp groups around the world, not only to find out accurate info on when they may be able to return; but also to keep connected, keep their spirits up, and survive alone during a pandemic that has isolated even those who are safe at home with their family members.
In Germany, SAPeople members have been informed of an SAA flight that has been arranged for 5 April to take South Africans back to SA, but for those who already had return flights on other airlines (who are not offering refunds), the extra cost of the flight is not affordable for them… and they will have to remain in a foreign country.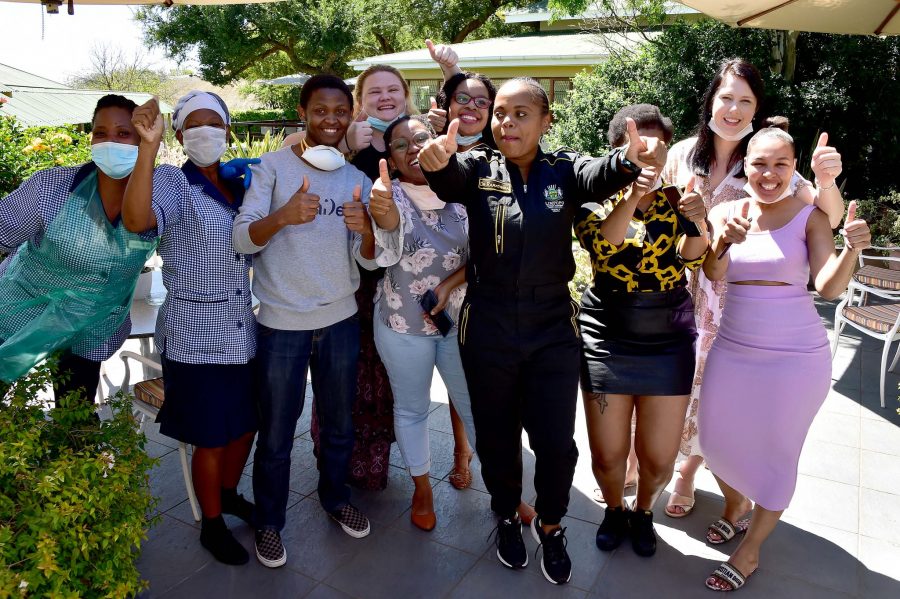 In the UK, South Africans have been informed that they may be quarantined in school hostels, a little less luxurious than the Ranch Resort where students from Wuhan were kept for two weeks.
Some South Africans around the world are running out of money and/or sleeping at airports in some instances. DIRCO has announced that those who are stranded at airports will be the priority.
Carte Blanche investigates this Sunday. (Producer: Julian Sun | Presenter: Masa Kekana)
Watch the show overseas | Watch in SA on DStv Now
PS: Dirco has requested that all South Africans stranded abroad who wish to get home contact their local mission, or DIRCO's 24-hour command centre on: + 27 12 351 1754 or 012 351 1756 or E-mail them at cicc1@dirco.gov.za (send your full name, copy of passport, location and contact details)
Also on Carte Blanche this week, 5 April 2020:
The number of infected COVID-19 patients in South Africa is still deceptively low, but despite this, government is frantically planning for an explosive increase in infections in all its hospitals and healthcare facilities. On the frontline, thousands of healthcare workers will be in desperate need of Personal Protective Equipment (PPE) such as masks, gloves, face shields and gear. Now a group of companies and individuals with 3D printers has come together to help manufacture thousands of face shields and play their part to assist in the efforts to stop the spread of the virus. (Producer: Sasha Schwendenwein | Presenter: Masa Kekana)
Watch the show overseas | Watch in SA on DStv Now
No one knows when this #coronavirus nightmare will end. We speak to South Africans who have mobilised a #3DPrinting community to create 3D masks and face shields to help the medical staff on the frontline. That's #CarteBlanche Sunday 7pm @MNet. #Covid19Pandemic #Day7OfLockdown pic.twitter.com/bHoLhry3GM

— Carte Blanche (@carteblanchetv) April 2, 2020
Thousands of people visit the Two Oceans Aquarium in Cape Town every year. Now, for the first time since opening its doors in 1995, there's not a single visitor in sight. Instead, inside the aquarium, a small team of dedicated staff is still on duty, taking shifts to make sure that the animals in their care are fed and healthy as the country continues to adjust to a life in lockdown. (Producer: Annalise Lubbe | Presenter: Claire Mawisa)
Watch the show overseas | Watch in SA on DStv Now
I N V E S T I G A T I V E  >  E X P O S É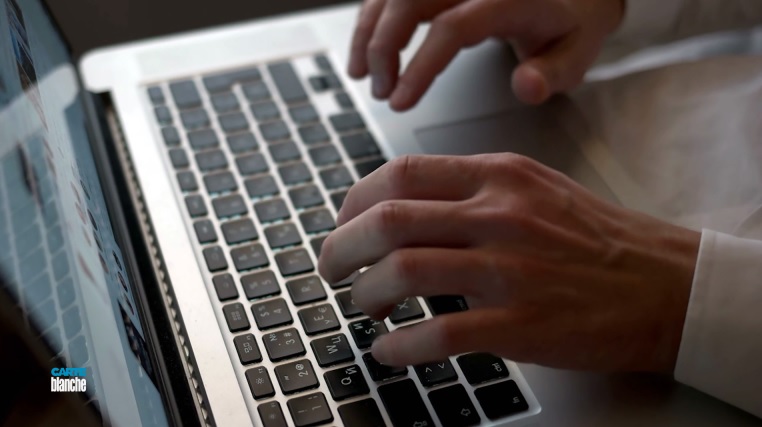 A criminal record – even for minor charges or politically motivated crimes – will seriously hamper your future prospects. It makes it difficult to get a job or travel abroad and expunging minor records from the National Criminal Register can only happen after 10 years. But it can be done and it's a simple service that the government offers for free. Now, Carte Blanche investigates how a company, that presented itself as a law firm, duped prospective clients into parting with cash on the promise of having their names officially cleared, only to be left empty-handed.(Producer: Liz Fish | Presenter: Masa Kekana)
Watch the show overseas | Watch in SA on DStv Now
Duped and out of pocket – clients pay a so-called law firm to expunge a minor #CriminalRecord which could have been done by government, for free! @MasaKekana investigates this Sunday at 7pm on #CarteBlanche @MNet @DStv channel 101. pic.twitter.com/xPDlVKyc30

— Carte Blanche (@carteblanchetv) April 2, 2020
MONEY MATTERS
Our domestic economy faces a dire growth forecast. The country has been downgraded to junk status and its economic outlook has only worsened since the onslaught of COVID-19. But, South Africans are resilient and resourceful and the "side-hustle" – for those who have jobs – has fast become a way of not only making more money, but of taking back some control over their prospects.(Producer: Siniketiwe Hlanze | Presenter: Macfarlane Moleli)
Watch the show overseas | Watch in SA on DStv Now
From a mechanic who also works as a baker, to a medical doctor who's a make-up artist in her spare time. In this tough economy hundreds of people are finding extra streams of income. That's #CarteBlanche Sunday 7pm on @MNet channel 101. @macmoleli pic.twitter.com/md78oo4kvX

— Carte Blanche (@carteblanchetv) April 1, 2020
If you're in SA – you can watch Carte Blanche on DStv Now.
If you're overseas – you can watch #CarteBlanche from Tuesdays, and thousands of other popular local South African shows & movies by subscribing to Showmax International now. You can try it FREE for 14 days. 
Carte Blanche is on M-Net & M-Net HD [101], April 5 2020 at 19:00 & again on M-Net Plus 1 [901] at 20:00
***
Please note: Carte Blanche is only available to international Showmax subscribers in Andorra, Australia, Austria, Belgium, Denmark, Finland, France, Germany, Greece, Iceland, Indonesia, Ireland, Italy, Liechtenstein, Luxembourg, Malta, Monaco, Netherlands, New Zealand, Norway, Portugal, San Marino, Spain, Sweden, Switzerland, United Kingdom. Not all titles are available in all territories. Showmax brings you the best South African series and movies, from the classics to the latest releases, from complete box sets to kids' favourites.