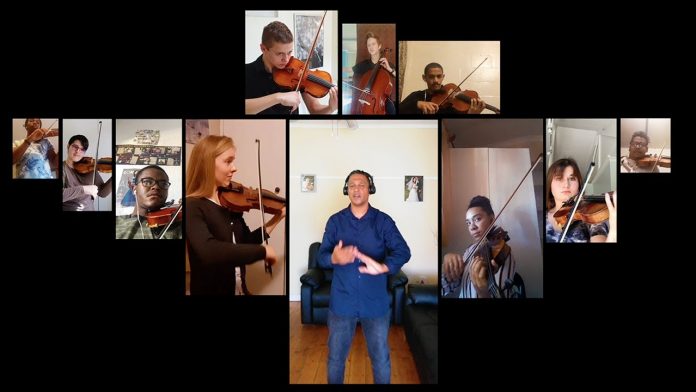 In a salute to the frontline workers in the fight against the Coronavirus the members of the Cape Town Philharmonic Youth Orchestra have created an incredible video of Cape Town seen from a drone while they play the "Intermezzo" from the opera "Cavalleria Rusticana."
It is part of a series of lockdown concerts by the Cape Town Philharmonic, all the musicians playing from their homes. The conductor is Brandon Phillips. Cavalleria Rusticana was composed by Domenico Monleone and Pietro Mascagni. The drone footage is by Chad Nathan @gingerwithagopro.
The Cape Town Philharmonic plays Nkosi Sikelel iAfrika in lockdown:
The guest conductor Bernhard Gueller introduces the series of concerts that will be performed under lockdown, with musicians playing from home.