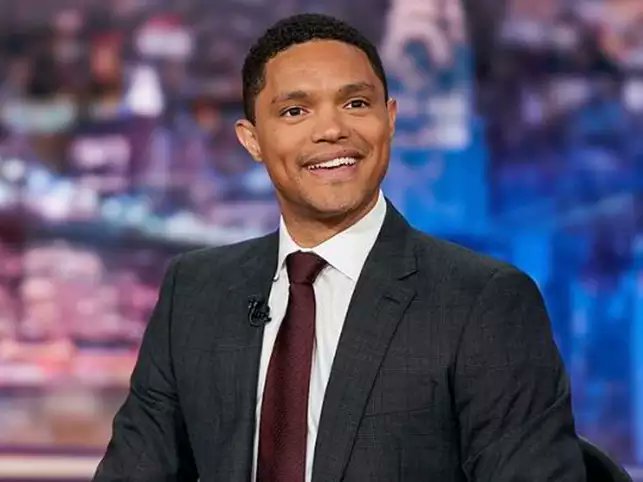 South African comedian Trevor Noah is reportedly personally paying the salaries of 25 of his crew from The Daily Show.
Variety magazine has reported that the South African expat told the furloughed staff members in New York that he'll cover their salaries until normal production resumes.
While Trevor is still producing a remote show from home – "The Daily Social Distancing Show With Trevor Noah" – it only requires a skeleton staff, so crew who handle camera and audio equipment in the studio, for example, have been furloughed.
Variety says a close source told them: "These are the people who have been on the show with Trevor from day one and help him put on the show.
"Trevor is personally covering their salaries until the production business opens again. He respects his crew tremendously and feels it's only right that they get thru this together."
Trevor's social distancing show has proved so popular that it's being extended from 30 minutes to 45 minutes!
On one of the most recent episodes this week, Trevor took a shot at fellow South African expat Elon Musk who has spoken out against lockdown. Watch below.
Former Spice Girl and fashion business woman, Victoria Beckham, came under heavy criticism this week after she applied for state money to furlough her staff. She has since withdrawn the application and told the Guardian newspaper "the welfare of my team and our business means everything to me".
Trevor Noah on Elon Musk's Tantrum | The Daily Social Distancing Show
Watch from about 1'15".
If you're in South Africa, you can watch Trevor Noah on The Daily Show on DStv CatchUp.