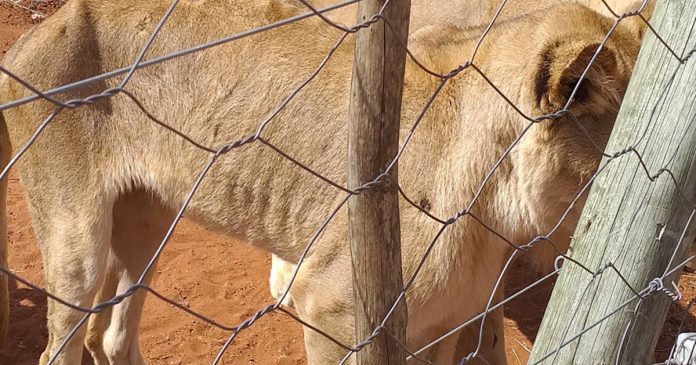 The National Council of SPCAs (NSPCA) are in the process of laying animal cruelty charges in terms of the Animal Protection Act (APA), 71 of 1962, against Walter Slippers, owner of two captive predator breeding facilities in Alldays, Limpopo.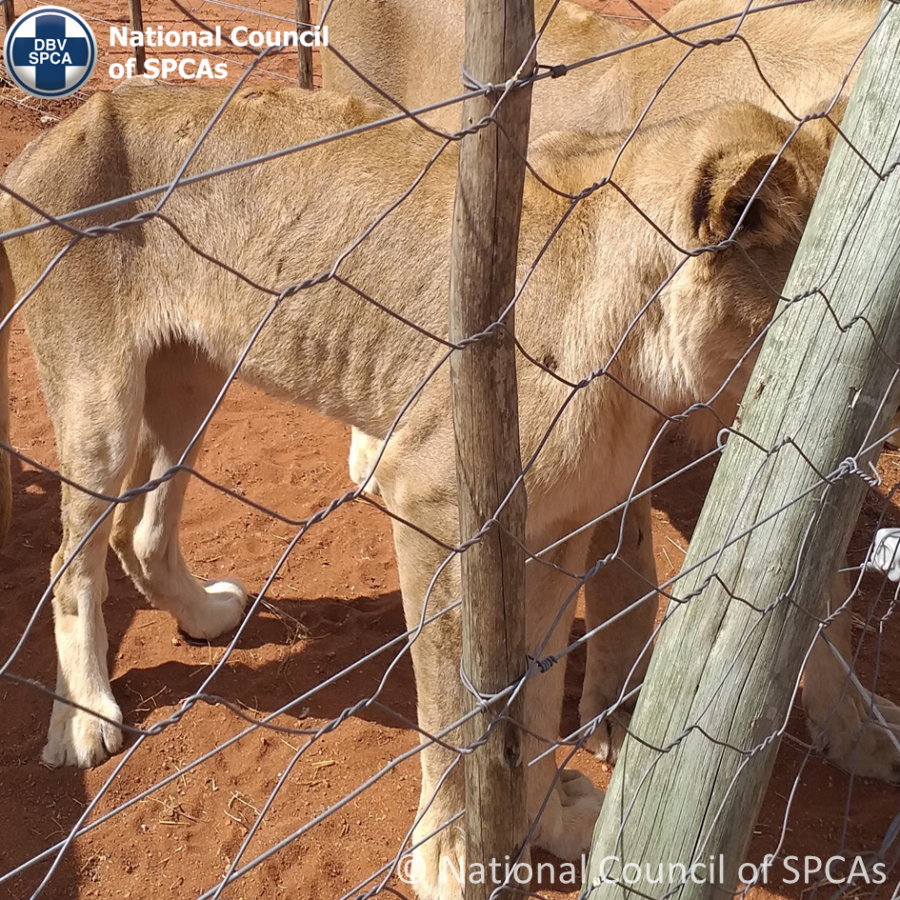 During inspections in April and May 2020, the NSPCA found deplorable conditions with underweight lions, lack of adequate shelter, lack of veterinary treatment, as well as unhygienic and small enclosures.
Slippers has 72 lions on his farm, which is in liquidation, and he allegedly feeds them a giraffe every two to three weeks.
On 12 May 2020, the NSPCA was informed that seven of the lions housed at one of Slippers' facilities had escaped… which appears to support their findings that he is not only negligent in the way these lions are kept from a welfare point of view, but also in terms of public safety.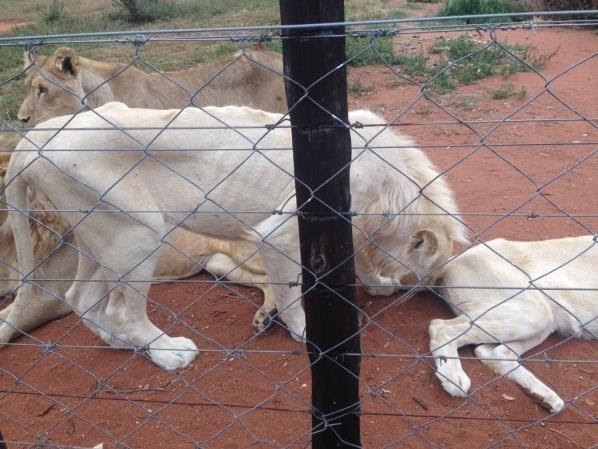 "We believe that permits should never have been granted to keep lions, or any other predators like the tigers, as not only was the fencing wholly inadequate, but there are specific dramatic shortfalls on the welfare of these animals – and their welfare has consistently been compromised," said Senior Inspector Douglas Wolhuter (Manager NSPCA Wildlife Protection Unit).
The NSPCA has issued further warnings in terms of contraventions of the APA to all role players concerned. A deadline has also been issued for an action plan regarding the animals and the NSPCA is taking further legal action, which will see criminal charges brought about.

Sadly, this is not the first time that evidence of shocking animal neglect and cruelty has emerged from Slippers farms, with images of malnourished lions surfacing in 2015, 2016, 2018, and 2020.
FACT: The NSPCA is the only organisation in South Africa that is mandated to monitor and investigate animal welfare issues and enforce the Animal Protection Act. Please help them to continue doing this vital task:https://t.co/Z7lyWuv7fJ@DifferentOrg @NSPCA_SA @YouthForLions pic.twitter.com/sSDUZx7slL

— Blood Lions Official (@Blood_Lions) May 13, 2020
In 2016, Slippers accepted responsibility and promised the NSPCA he would address the frequency and quantity of his lion feeding regime, as well as provide them with ongoing vet records.
With subsequent evidence of abuse in 2018 and now again in 2020, a consistent pattern of neglect is unfortunately emerging from his farm, putting Slippers in breach of his permit conditions and in further non-compliance with the APA, according to a press statement from Blood Lions.
"In the absence of national norms and standards for the captive keeping and breeding of big cats for commercial purposes, sadly animal cruelty and issues of neglect are rife in this industry," says Dr Louise de Waal (Blood Lions Campaign Manager).
"Considering there are at least 8,000 lions in captivity in South Africa, but probably many more, the scale of such welfare issues is of huge concern."
Paul Tully from Captured in Africa told SAPeople: "It's quite absurd to think that the South African Government continues to allow what are clearly crimes against nature. The connected industries of lion parks (that offer tourists a chance to pet lion cubs) and the disgraceful lion bone trade – which is still legal in South Africa and clearly promotes the continued poaching of lions (both wild and captive) for their parts – must be industries that are ended sooner rather than later, before more lions are abused and tourists scammed out of their money."‬
In October 2018, the Lion Coalition wrote a letter to Sam Makhubele (LEDET's Director for Wildlife Trade and Regulation) asking for Slippers' predator breeding permit to be revoked and to ensure he would never be allowed to breed big cats again.
Notwithstanding, Limpopo's provincial nature conservation authority has renewed his permit every single time.

Slippers has a history of controversy going back as far as 2010, when he attempted to purchase two white rhino bulls for pseudo-hunts involving Vietnamese citizens. It was also reported that he used to transport cubs from his breeding facility to his restaurant, Toeka Plaas Kombuis, for visitors to interact with.
The NSPCA is the statutory body tasked with responding to wild animal welfare complaints, conducting its own welfare investigations and attempting to regulate good welfare practices without state funding or resources. They need your help to carry out their duty of looking after the welfare of our wild animals. Please help by donating HERE.