Premier Alan Winde has said the Western Cape government would like to negotiate an opening of the province and for lockdown to be reduced to Level 3 before the end of May.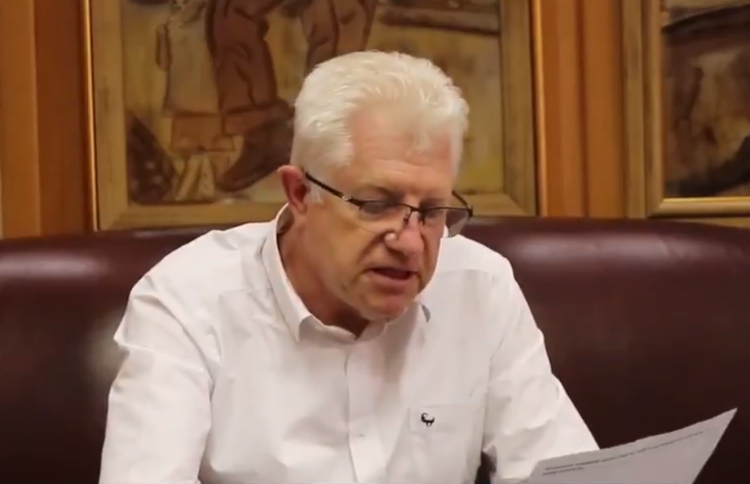 In his speech to the nation last night, President Cyril Ramaphosa said Level 3 would be introduced to most of the country by the end of May. "Some parts of the country may have different levels, according to the rate of infections in an area and the state of readiness and capacity of its health facilities."
It has been suggested that he was referring to Cape Town, which has the country's highest recorded rate of infections – which the province has ascribed to targeted testing and tracing.
Winde said in a statement today that the province's health care system was prepared for more opening of the economy, that the province had been carrying out very targeted testing for COVID-19 – a "targeted hotspot plan" now being used by the other provinces, according to Ramaphosa – and that it was no longer possible to maintain Level 4 restrictions in the Western Cape, or the rest of South Africa.
"(The Western Cape) government will use the process of consultation announced by President Cyril Ramaphosa to make clear our position that the entire province must move down to level 3 as soon as possible, preferably before the end of May 2020.
"With our health care system prepared, it is simply no longer possible to maintain Level 4 restrictions anywhere in the WC or SA. The economic crisis caused by these restrictions has resulted in a life-threatening humanitarian disaster that will only worsen in the months ahead.
"The Western Cape has adopted a data-led, evidence-based approach to our COVID-19 response, with targeted All of Government interventions in hotspots. These hotspots are not whole provinces or even districts. They are geographical areas where people live, down to street-level.
"This is the plan that we presented to the National Minister of Health, Dr. Zweli Mkhize, on Saturday, and which had already been adopted by our cabinet.
"This All of Government approach uses the combined impact of our respective governments and enforcement agencies, with the single-minded goal to slow the spread and protect vulnerable groups of people who are at high risk.
"We welcome that this targeted hotspot plan has now also been adopted by National Government, as revealed by the President.
"This focused effort of government, in partnership with the private sector and every person, will help us slow the spread and save lives, while still allowing more economic activity and protecting the livelihoods of especially our poor and vulnerable residents.
"In conjunction with the determined enforcement of this hotspot plan, Alert Level 3 should be adopted for the entire Western Cape province."