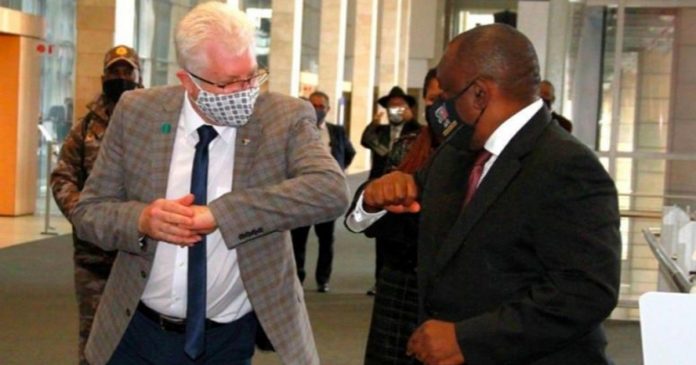 The Western Cape needs about 30,000 beds as the number of Coronavirus infections in the province is expected to continue to surge, it was announced today when President Cyril Ramaphosa opened the 850-bed Hospital of Hope at the CTICC.
Health Minister Dr Zweli Mkhize, who was on the visit with Ramaphosa and Western Cape Premier Alan Winde, said various departments have been working together to provide additional beds to place people in quarantine.
Ramaphosa and Mkhize were in the province to see the progress being made with COVID-19 response and to open the COVID-ready hospital at the Cape Town International Conference Centre.
He said the rapid spread of the COVID-19 virus had led to the shortfall in beds. The province remains the epicentre, with 66 percent of the infections and 77 percent of the deaths, said Ramaphosa. By yesterday there were 26,386 confirmed cases, 14,917 recoveries and 643 deaths.
The issue of quarantine and isolation needed a strong focus to flatten the curve, said Mkhize. "This will ensure that we can cut and break the cycle of infection."
The province needs about R3 billion for its COVID-19 response and President Ramaphosa said the funding would be made available. The resources will be put towards increasing beds and staff, focusing on hotspots and communication strategies.
Government was also working with the private sector to procure more beds. Vulnerable groups, such as those living with comorbidities, remain a concern.
Winde thanked the frontline workers, nurses and police officers alike who are putting in more hours than they have done before.
He said the province was responding to all the issues of extra beds, contact tracing and behavioural change.
"We need to plead to every single person in this province to bring that behavioural change into their lives and make sure they are washing their hands regularly, hand sanitising and especially wearing their masks and social distancing."
– SAnews.gov.za