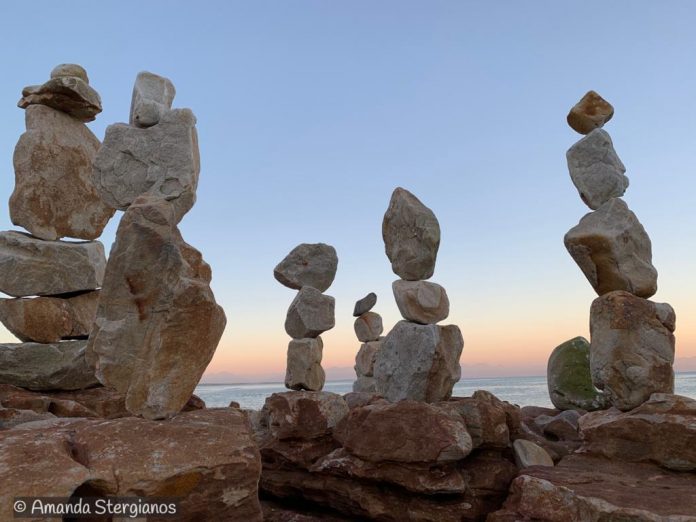 For anyone who's been lucky enough to visit Dalebrook Tidal Pool in Kalk Bay, South Africa, recently – they would have witnessed the breathtaking – almost spiritual – scene of stone sculptures rising stoically against the backdrop of  the beautiful Western Cape skyline. There are at least 50 of them, created with love by a group of locals, including Sipho Njengezi who lives at the nearby Haven Night Shelter in Kalk Bay.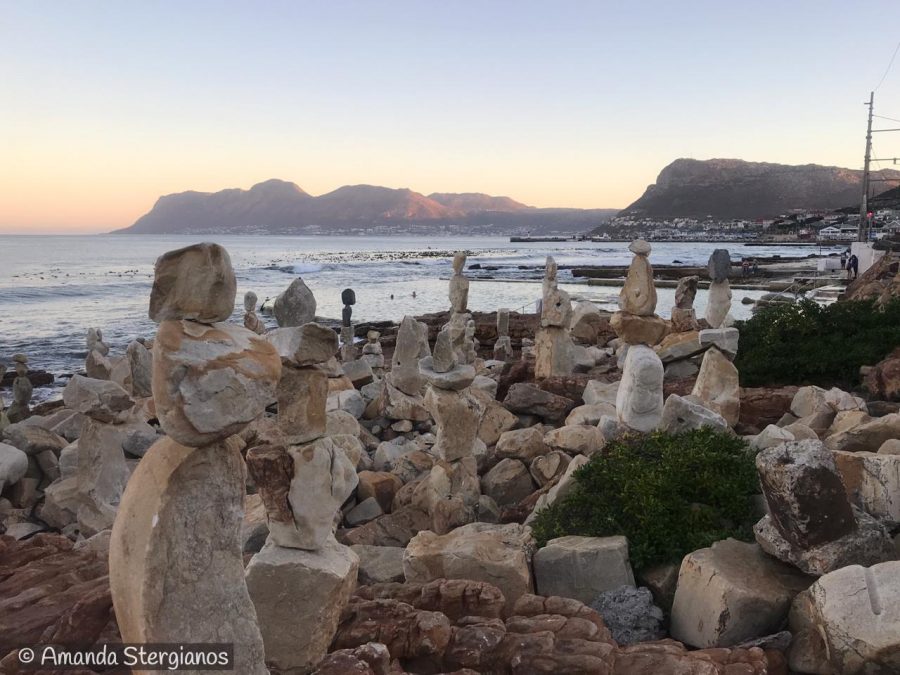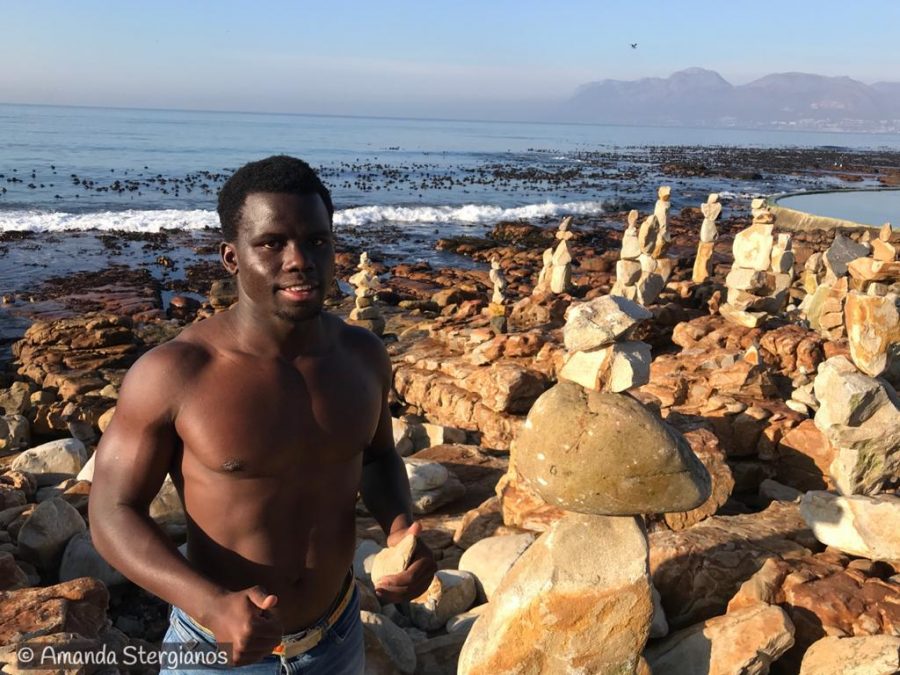 When SAPeople asked Sipho, a few days ago, if he knew there was a massive storm coming this week, he said: "That's ok, we'll just start over."
Sipho says that building these stone sculptures feels symbolic of his life – that one has to find a balance, and when you get knocked down, you just start over.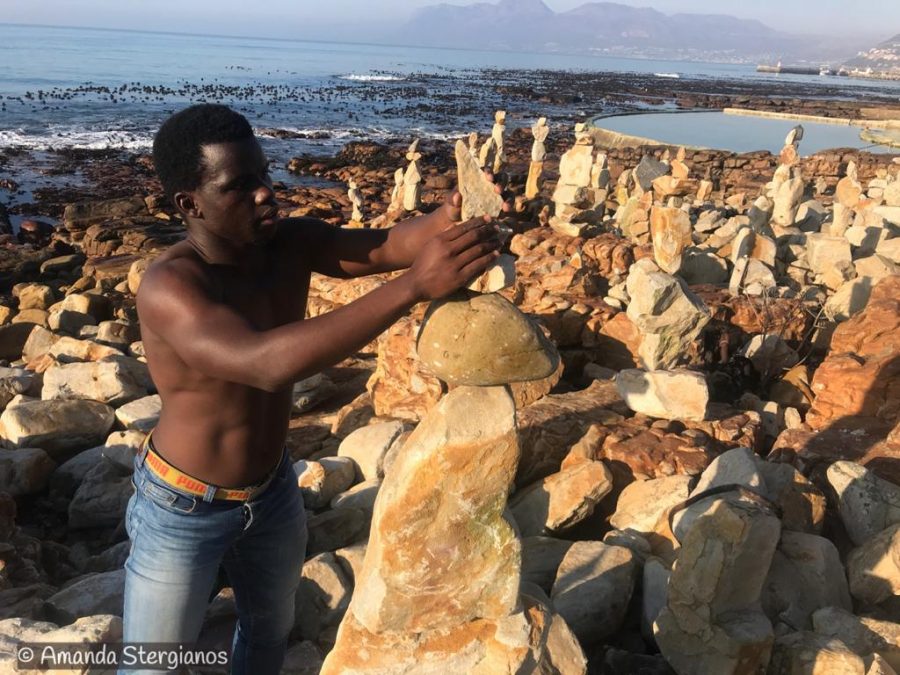 The 20-year-old has been living in Cape Town for about 17 years, since he was a child. "I was raised by someone who was not my biological or adoptive parent," he says. Sipho says he was also supported and helped by the charity children's home Girls & Boys Town and Beth Uriel/House of Light, which aims to provide for "young men from an impoverished background".
There are usually one or two of these statues at the tidal pool, but now they are standing en masse, built in the last couple of weeks since Lockdown Level 3 began by Sipho and "a small group of lads".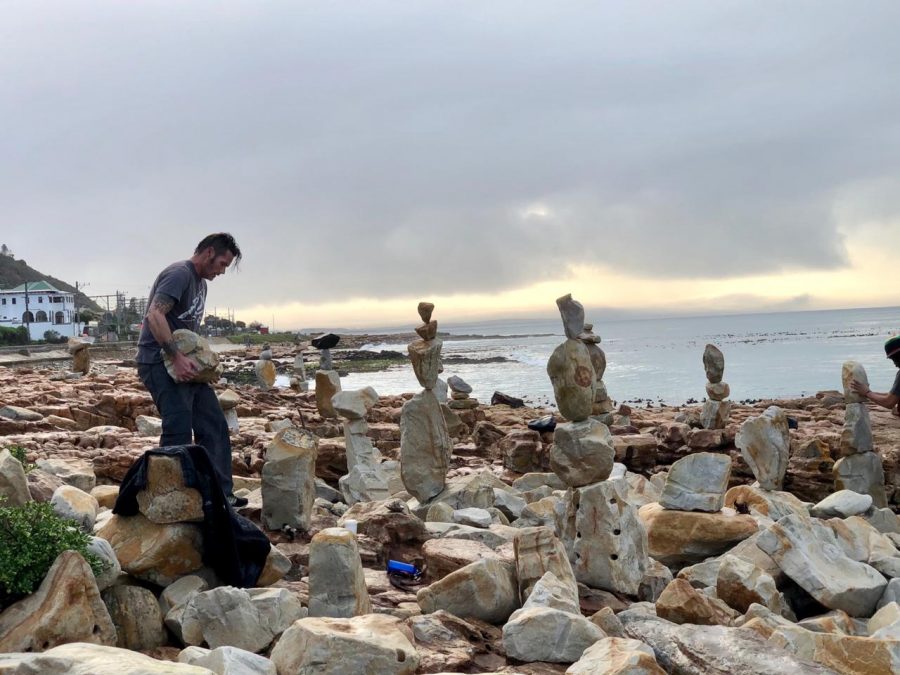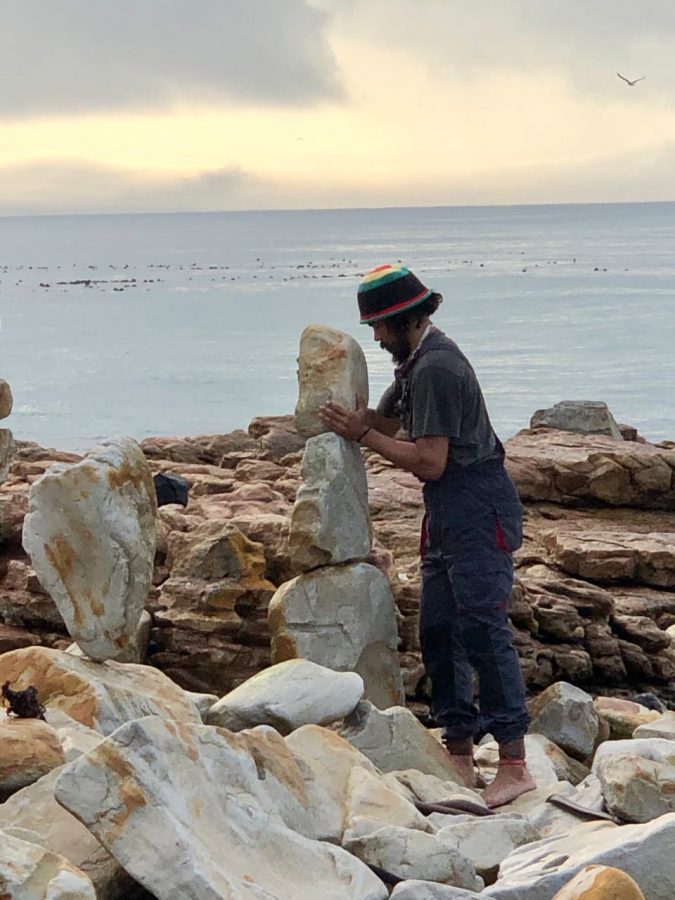 Sipho got involved after seeing one of the other guys building a stone statue. "I didn't get to know him, I just saw him… and was so inspired. I thought if I could do that, it would be the balance of my life… as a rock, it's the world of the creation of nature; we were in quarantine, we were locked down (but here was) nature – to be grateful for and use it."
The young Capetonian – who plays rugby for False Bay Rugby Club – says he's "a person who strives to get things in life", and so every morning since Level 3 began, he would go for a run and then build stone statues.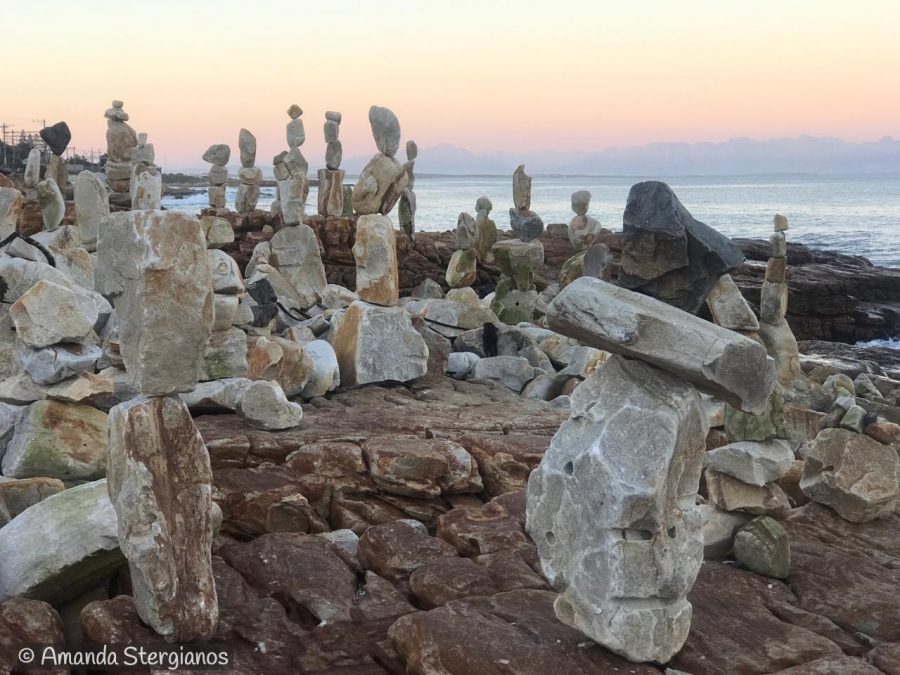 "It was something that keeps me busy as I don't have a job, and I was looking forward to inspiring people and showing them what beauty there is in nature with the rocks, sunrise and sunset," he says, adding, "Rock bottoms will teach you lessons that mountain tops will never…"
Right now Sipho is unemployed "according to the organisation for economic co-operation Covid-19" and is living at the Haven Night Shelter in Kalk Bay.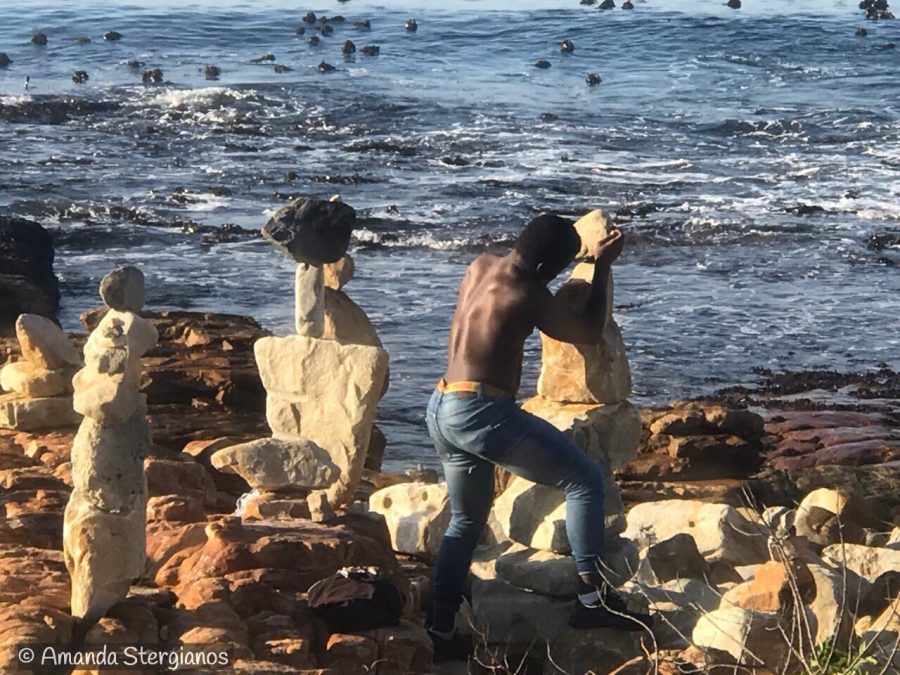 He's so enjoying creating rock art, he says he plans to continue this "mindfulness or focusing the mind on a particular object, thought, or activity – to train attention and awareness, and achieve a mentally clear and emotionally calm and stable state.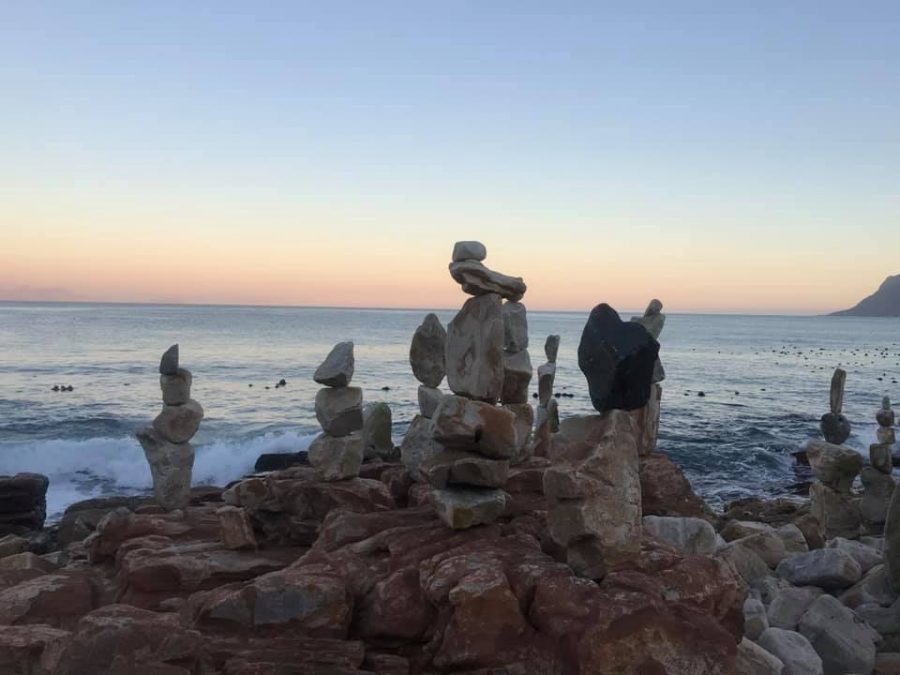 "I would like to go to different places around the beach areas to show the lovely work we do as lads."
Thank you Sipho and the lads for inspiring us with these Stone Angels.