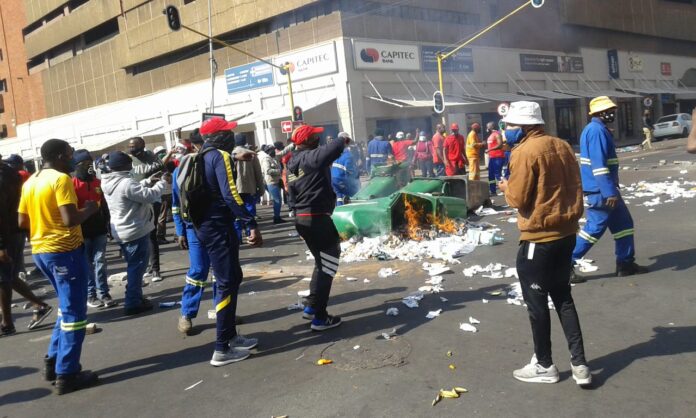 The Democratic Alliance (DA) says it has noted with grave concern the illegal protest that is currently underway at Tshwane House by members of the South African Municipal Workers Union (SAMWU).
The protest has led to the destruction of public property in and around Tshwane House.
The DA says the protest is as a result of the ANC's "illegally imposed administrators backtracking on salary increases as part of the benchmarking agreement signed between the municipality and the city's major unions".
Randall Williams Cllr – DA Tshwane Mayoral Candidate – said in a statement on Tuesday that the DA believes that the administrators should have found a way to get all parties around a table to ensure proper negotiation takes place on this matter before dismissing the concerns raised by the unions.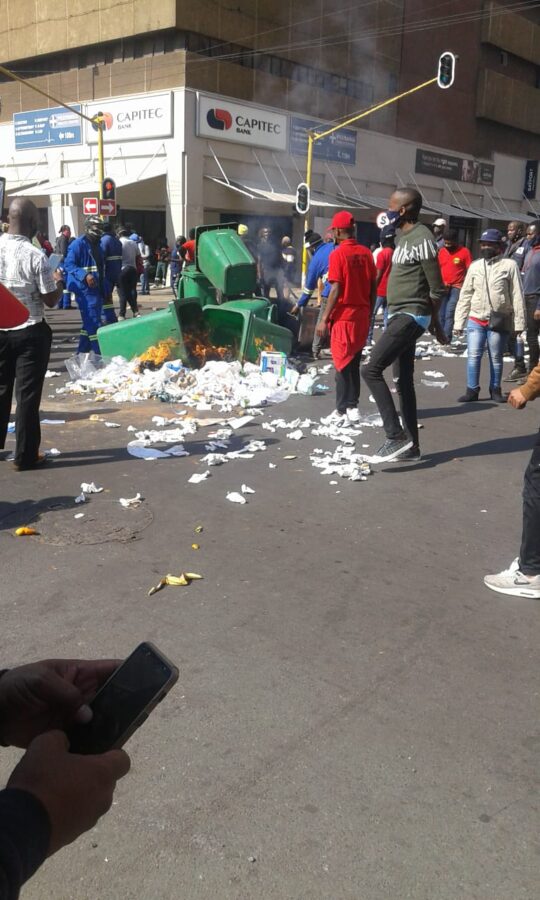 "It is alarming to see the violent destruction of city property that has taken place due to the manner in which the ANC administrators simply ignored the workers of the city.
"Nonetheless, this does not excuse the violence that has taken place today.
"This simply cannot be tolerated and those involved must face criminal charges," says Williams.
The DA is calling on the administrators to work with SAMWU and the Independent Municipal and Allied Trade Union (IMATU) in a "civil manner to restore service delivery as a matter of urgency and avoid any further destruction or violence that will only cost the taxpayers and residents of the city".
WATCH Protest at Tshwane House by SAMWU