Nobody loves their vetkoek more than a South African… and last week, many South Africans on their way to work in Olifantsfontein in Gauteng, were pleasantly surprised when they were gifted free vetkoek by Curro Academy Clayville school.
But the kindness demonstrated by the independent mainstream school went even further than that. They had bought the vetkoek from a struggling but hard-working woman who bakes it herself and stands on the side of the road each morning to sell it in her attempt "to somehow survive".
When the school saw she was selling the vetkoek (which means 'fat cake' in English) for just R1 each, they said "what kind of living is that"… and took it upon themselves to buy ALL her stock so that she could make the maximum possible.
They then donated the delicious deep-fried light and crispy dough cakes to passersby walking to work.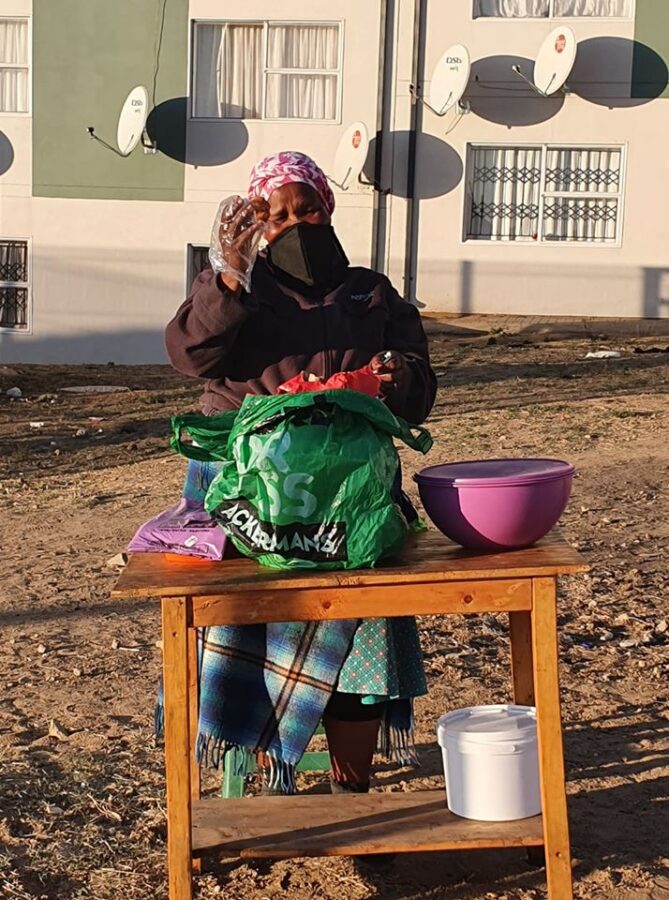 The school said "Surely we are going to do better to help our community. Very very sad but challenged to make a difference."
Citizens around the country have been making a difference – setting up soup kitchens, making sandwiches and donating what they can to help their fellow South Africans who are battling to make ends meet during the current pandemic which has left many unemployed and starving. Even expats have taken up the mantle to help in forgotten areas like Allemansdrift B in Mpumalanga (if you'd like to get involved, please donate here to 167 very needy families – they really need it; just £11 buys a food parcel for a family).
In the meantime, if you see a wonderful woman on the side of the street selling vetkoek – please stop and buy some – they come highly recommended by satisfied customers. Christo Groenewald says: "These ladies make the best vetkoek in the country. On my travels around our beautiful country I have met many of these ladies. Between myself and Bafana we will then buy 10 each. They taste stunningly Lekker. Always a humble experience 💚💚💚🇿🇦🇿🇦🇿🇦🇿🇦🇿🇦🇿🇦🇿🇦"
Curro Academy Clayville's mission is to engender a climate of goodwill, enthusiasm, dedication and co-operation. We'd say it's mission accomplished! Buying vetkoek isn't their only generous deed…
Try our Vetkoek Recipe here.