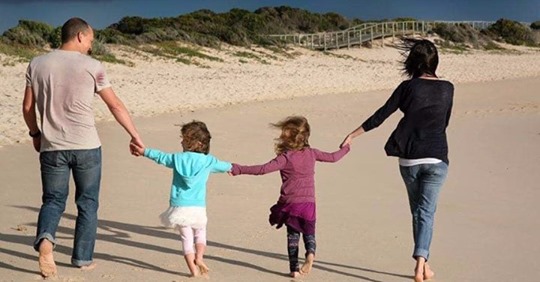 A South African expat in Canada, Dr Walter Reynolds (45), was tragically attacked and killed at his medical clinic in the city of Red Deer in Alberta, Canada on Monday morning. The region is popular with SA expats, sitting halfway between Calgary and Edmonton.
There has been an outpouring of love, grief and donations from Canadians for Dr Reynolds and his family. A Walter Reynolds Memorial Fund, which has been set up by Walter's close friend and colleague, fellow South African Johan Myburgh, has already raised over $165,000! The target had been $20,000.
Johan says: "On a normal sunny Monday morning, August 10th, life changed forever for the Reynolds family. Walter tragically lost his life serving his community as a family doctor. An unimaginable, horrific act of violence took him away from his loving family. He was attacked in his office by a patient."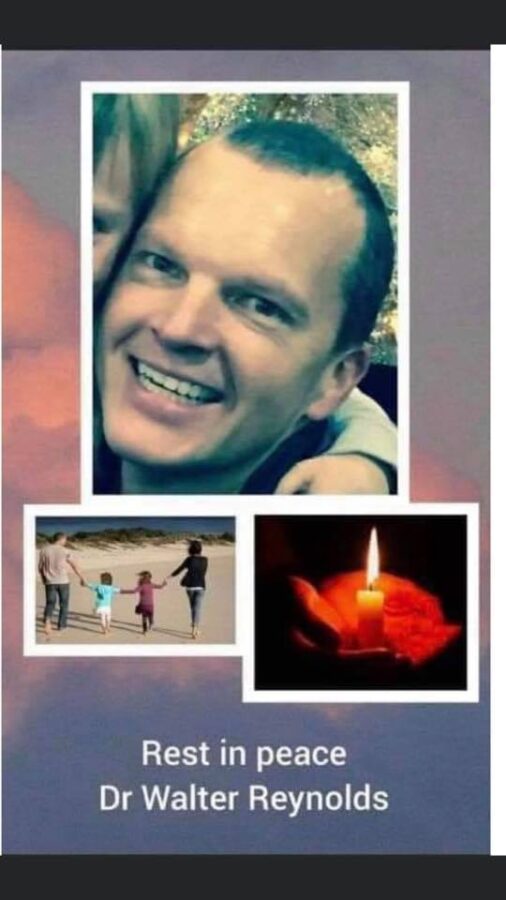 A co-worker described the patient as "deranged". The man – named in local media as Deng Mabiour (54) – has been arrested and charged with first-degree murder, as police say the murder was pre-meditated and Walter was deliberately targeted. He will appear in court today (Wednesday).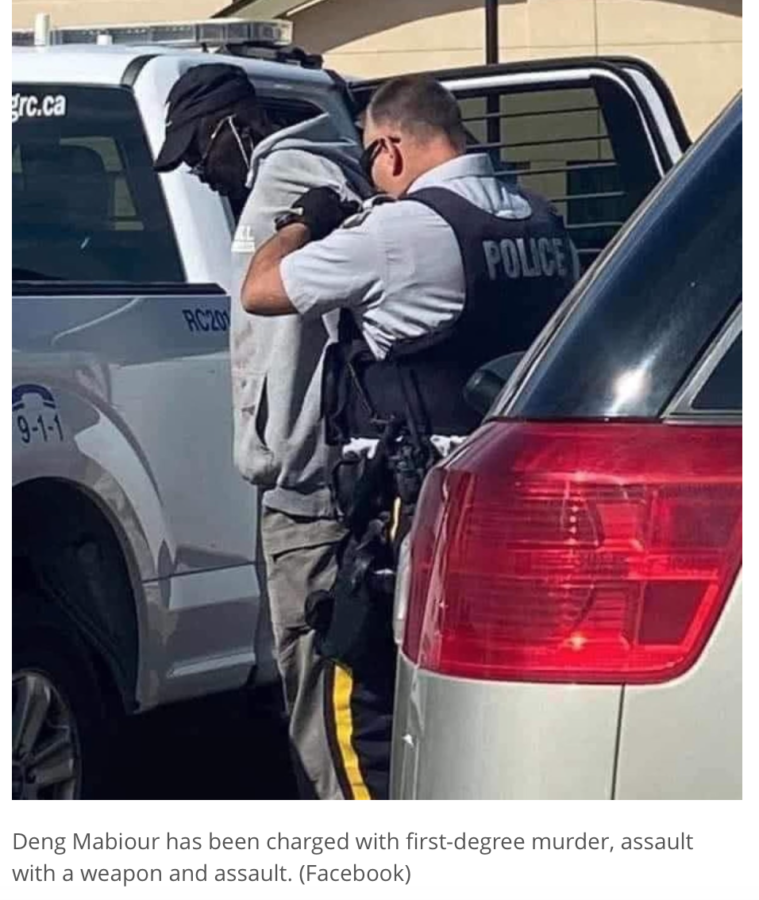 A witness told CBC News that the attacker, who had no previous criminal record, entered the walk in clinic at Village Mall in Red Deer armed with a hammer and machete, and accosted Walter in his examination room.
Johan says on the fundraising page that friends, colleagues and the community are mourning an "exceptional human being lost too soon. We all are devastated and heartbroken. He was a devout father to two amazing young daughters and a loving husband. He loved to run, be healthy, and – most of all – spend time with his family."
Walter's wife Anelia is the sole beneficiary of the campaign, and the funds raised will be used by her to pay for travel expenses for her and Walter's close family from South Africa, funeral expenses, and their daughters' education. (See the fundraiser here.)
According to local Canadian newspapers, police have ascertained the motive for the attack, but this will be kept confidential while the case goes to court.
A police superintendent said only that the victim and accused knew each other through the clinic. The officer also highlighted "Dr. Reynolds's colleagues, as well as members of the public in the clinic, acted quickly to come to the aid of the victim and to minimize harm to others… I want to recognize the many individuals who demonstrated bravery yesterday."
One officer was slightly injured during the attack, and the tragedy took an emotional toll on emergency personnel and local citizens who were there, he said, admitting that "we have some police officers who are struggling with the event".
The clinic's office manager told local reporters that Walter was "probably the kindest, gentlest human you would ever want to know". She also said: "I will remember him as being full of life. And what a great father he was, and what a great boss he was. His door was always open and he was always there to listen to you."
A former patient said: "He was such a good doctor with such a great bedside manner. He was there for you. He took the time to be with you and find out your needs. He would just be compassionate. I was devastated. I can't believe something like this could happen to such a wonderful man. We need more doctors like him."
A fellow Red Deer physician, colleague, friend and former South African, Dr Peter Bouch, told reporters on Tuesday: "It's utter shock and horror. Every emotion goes through you, that such a thing could happen to a physician in their clinic while seeing a patient. I think all of us today are in the same mindset. Why did this happen and what can we do to try and prevent this in the future?
"He was a family man and an all-around very friendly, great guy. He was an excellent doctor. You know, he really cared about his patients. He was a great doctor and a great family man."
Alberta's Premier and Health Minister also tweeted their sadness on hearing the news. Premier Jason Kenney extended his condolences and said: "I want to commend the police for having responded quickly and alertly to that attack and preventing any other violence, any other victims of that person. By all accounts, the person appears to have been deranged."
One of the families who donated to the fund, said: "Words cannot express how deeply saddened we are. He was our family doctor for over 10 years. He was a truly genuine & incredible man whose kindness & compassion touched many lives. He will forever be missed ❤️ Our hearts go out to his family & colleagues ❤️"
For anyone in Red Deer, a candlelight vigil is being planned at the City Hall in the flower gardens at 19h00 on Friday.