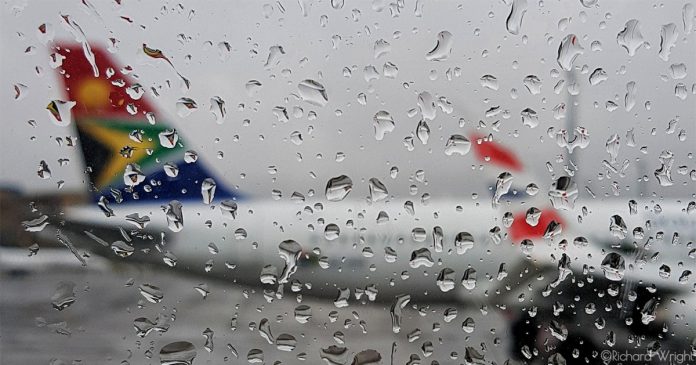 My name is Jayne Fraser*, and I'm reaching out to SAPeople readers as I am facing a crossroads in my life. I live in Cape Town with my husband and younger daughter, Suzi.
Suzi graduated last year and is concentrating on her career in the arts. My eldest daughter, Marianne lives in the city where she's doing her articles at an accounting firm.
I am a qualified social worker and I work for an NGO whereby I conduct forensic assessments into allegations and suspicions of child sexual abuse. It is a very specialized field of social work which I absolutely enjoy doing. However, I no longer feel safe in South Africa. "No longer" is an understatement… as a nation, we have not been safe for years. But somehow something has dramatically shifted in my psyche.
I was born in England and we came out to South Africa when I was a child. So suffice is to say that South Africa is my home, it's where I went to school, University, got married and had my beautiful daughters. We live a beautiful life in Cape Town, apart from watching this county dismantle.
I don't have the correct words to express the sadness that I feel with just the thought of immigrating back to England but somehow I feel that it's a valid option given that I have a British passport and that both my girls have their British passport (only hubby who does not have). I have a sought-after a profession being a qualified social worker; I do have an option to immigrate with hubby to England and to make a go of a new life in a first-world country. South Africa has been brought to its knees with corruption and everything else that goes with it, not to mention our load-shedding woes!!!!!!!
My stumbling block is my eldest daughter, as she still has a few years whereby she needs to complete her articles as well as the board exams she needs to do. To complicate things more she is in a serious relationship with her boyfriend. Don't get me wrong – I'm happy for her, and she needs to live her life and do what she needs to do. But there is a possibility that I, Hubby and Suzi may immigrate in approximately two years' time and that Marianne will stay and continue life in South Africa with her boyfriend.
That's my dilemma. How do I leave her behind?
I know you can't answer but can anyone please recommend any reading material and or sites whereby South African people are experiencing the same thing that I am experiencing?
My plan was never to leave this country, but now my intuition is saying you have a small window period of being able to contribute to the social work profession in England and make a life before we get too old. I am now 53 years old, don't feel it, but that's my age and I look at things realistically.
I know my letter is about me and my feelings, but I feel better even by just typing this letter to you…?
*Not Jayne's real name.