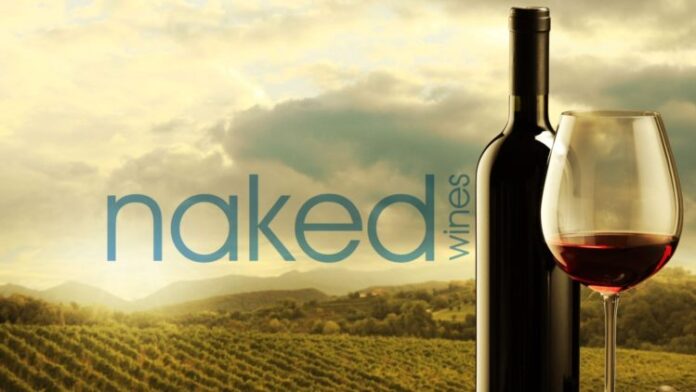 Naked Wines has launched an exclusive case to raise over £225,000 to support  South African winemakers affected by the strict ban on domestic alcohol sales.
The online wine retailer launched the online crowdfunding event this week – to raise funds for South African winemakers impacted by Covid restrictions in the country
The South African wine industry has been brought to its knees following on-going coronavirus restrictions, including a total ban on the sale of alcohol and a strict curfew
Naked Wines has put together 2,000 cases of wine – to raise much-needed funds for 6 talented South African winemakers
This deal is part of a $5m pledge from Naked Wines – to help independent winemakers affected by the global closures of restaurants, tasting rooms and traditional retail stores
On Thursday 13th August, Naked Wines launched a one-off fundraising campaign to raise £225,220 for South African winemakers affected by one of the strictest lockdowns in the world.
The initiative forms part of the Company's efforts to support winemakers affected by the global impact of Covid-19, including its recently announced $5m Covid-19 Support Fund, which helps winemakers affected by the temporary closure of bars and restaurants due to Covid-19.
When Covid-19 hit, it was devastating for South Africa's wine industry. There have already been huge job losses, and tens of thousands more jobs are at stake. It's estimated by VinPro that the wine industry alone has already suffered direct losses of R3 billion £142m* already.
On Thursday, Naked Wines launched a crowdfunding campaign to support struggling winemakers affected by the strict lockdown measures in South Africa. They've chosen 6 talented and deserving winemakers to support:
Arco Laarman, 17-year winemaker of Glen Carlou
Carsten Migliarina, former Sommelier at London's Le Pont de la Tour turned boutique winemaker, making small-scale, top-quality wines in the Western Cape
Cerina van Niekerk, a talented female winemaker working with rare bush vines on South Africa's West Coast
Lourens van der Westhuizen, a fifth-generation winemaker from a small, family-run winery, specialising in single vineyard wines
Rudi Schulz, one of South Africa's hottest up-and coming winemaking talents
Richard Kershaw, former Chief Winemaker at Mulderbosch winery in Stellenbosch, who's been making exclusive wines for Naked's Angel customers for the past 9 years
The pre-orders from Naked Wines customers will allow these winemakers to reinvest directly in next year's wine production with confidence, rather than spend time and money selling their unsold wine.
In return for their support, customers will save 26% on 12 bottles from a group of talented South African artisans.
1x Focal Point Chardonnay 2018 from Arco Laarman
1x Focal Point Chenin Blanc 2019 from Arco Laarman
2x Arendsig Single Vineyard Cabernet Sauvignon Blok A9 2018 from Carsten Migliarina
2x Parquet Stellenbosch Red 2019 from Lourens van der Westhuizen
1x The Smugglers Boot Pinot Noir 2017 from Richard Kershaw
1x Cecilia Shiraz 2019 from Cerina van Niekerk
1x Windband Pastiche Rose 2020 from Cerina van Niekerk
3x North Beach Sauvignon Blanc 2020 from Rudi Schultz
This rescue deal is the sixth to come out of Naked's $5m Covid Support Fund, and the second to support South African winemakers. In July, 1,800 Angels raised £124,938 to help winemaker Reenen Borman from the Boschkloof estate, on the edge of Stellenbosch.
To date, over 11,000 Naked Wines customers in the UK have raised more than £1m to help 31 winemakers impacted by Covid-19 around the world.
The deal went live on Thursday 13th August here: www.nakedwines.com/marketplace
Arco Laarman, Winemaker, says: "It is just astounding to hear and see the impact that Covid had on so many people and their livelihood. I am only one small business owner from South Africa, and this had a devastating effect on my family. But thanks to you guys, we got a second chance this year, and things are looking much more promising now. As a result of your help, I can continue living my dream of making wines and supporting my family through this! Thank you!"
Eamon FitzGerald, Global Wine Director, added "I've heard from countless winemakers about their struggles following the domestic alcohol ban in South Africa. Given our unique platform and passionate customer base, it feels right to launch this initiative to help the South African wine industry. The best way we can support them is by buying and drinking their wines. In return for their support, our customers will get a great deal on a case of South African hidden gem wines from 6 talented winemakers."
Naked Wines gives wine drinkers direct access to over 200 of the world's best independent winemakers making over 1,000 quality wines in 17 different countries. The company has a "fast-growing army of 500,000 passionate wine drinkers in the US, UK and Australia, making us a leading player in the fast-growing direct-to-consumer wine market".