A band of citizens in inner city Johannesburg this weekend became the latest private grouping trying to make an impact on the often-overlooked and dire garbage situation plaguing the streets, and they took to one of the worst-hit areas, Hillbrow.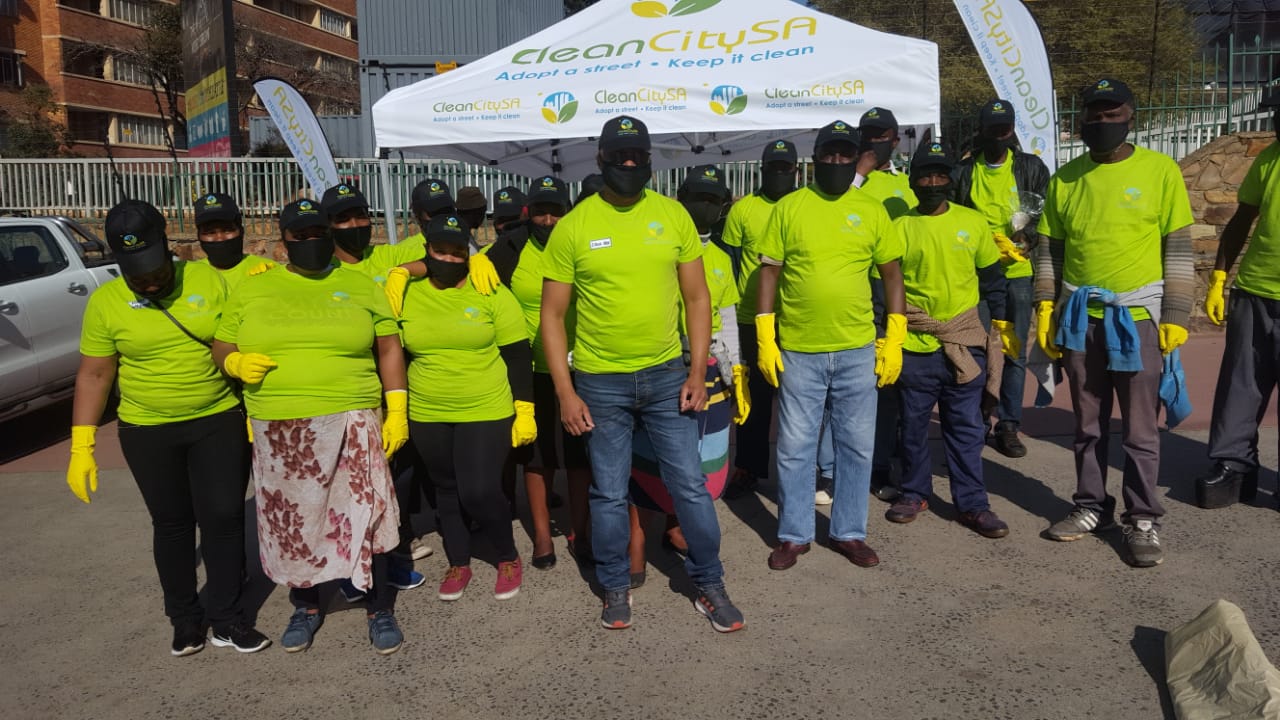 "The CleanCitySA Adopt a Street Volunteers Network was successfully launched in Hillbrow today," CleanCitySA said on Twitter on Saturday. "We would like to thank volunteers and visitors for their participation this morning."
CleanCity, whose motto is to "Keep Joburg from Getting Trashed," said it was founded "to help unite the citizens of Johannesburg in working towards a common goal: restoring the City to its former glory. By clearing its streets, open spaces and educating its residents to change their attitudes and behaviour towards litter, we can make this dream a reality."
It isn't the first attempt by residents to do the cleaning that the sanitation department, Pikitup, often neglects to do. A terrible lack of garbage bins through the city also does not help. Clean Village, for instance, is a nonprofit that focuses on the streets on Kensington. The Green Team focuses on Orange Grove, Killarney, Houghton and Norwood.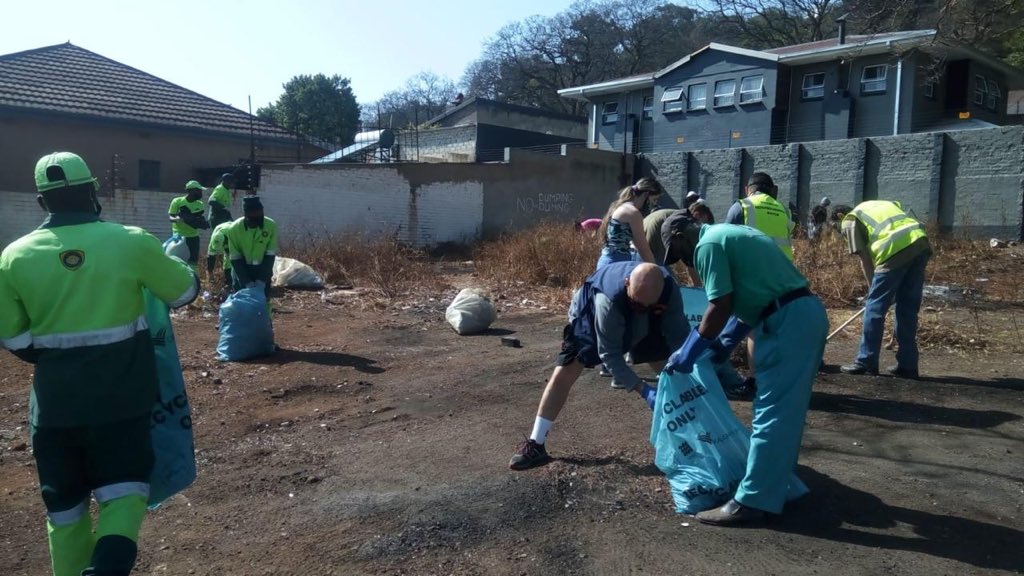 In one of its latest ventures, Green Team collects coffee ground from shops once they have been discarded, and transforms it into a rich fertilizer.
Clean Village, in a recent tweet, said, "For over 4 years now our Clean Village team has been cleaning in Kensington. We clean the streets curbs, report and track service delivery issues, remove illegal signage and stickers and improve Kensington for the benefit of all who live here."
Former mayor Herman Mashaba launched #AreSebetseng to try get people to go out for a few hours every Saturday to clean their neighbourhood. A confusing, not very well executed campaign – and little buy-in, especially from African National Congress councillors – caused the campaign to fizzle out.