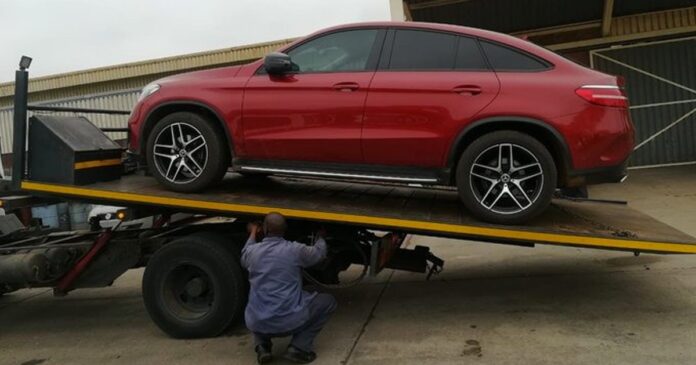 It was a day of seizures by the Asset Forfeiture Unit of the National Prosecuting Authority and the Hawks in at least two cases involving fancy vehicles acquired by people implicated in cases of corruption.
The most visible seizure involved highflying businessman Edwin Sodi, who was among seven people who appeared in court last week in connection with a fraudulent R255 million asbestos deal in the Free State in 2014. A group of journalists waited outside his Blackhead Consulting offices in Bryanston, Johannesburg, today as a series of cars, including a Ferrari, a Bentley and a Porsche, were driven out by the AFU.
Watch the cars roll by:
A National Prosecuting Authority spokesperson also confirmed that Sodi, after being arrested, tried to bribe his way out of jail. The seven had been charged with at least 60 counts of fraud. According to a list that came out at the Bloemfontein court where the seven were charged last week, Sodi had at least 25 cars. It was reported that the various law-enforcement agencies want to attach some R300 million in assets from the accused.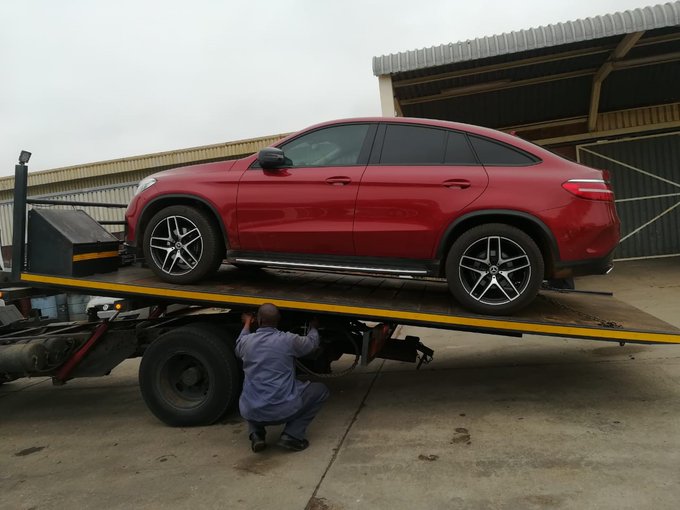 The Hawks in Limpopo, meanwhile, seized a R1.4 million Mercedes Benz at a "senior municipality official house" in Mokopane as part of an ongoing investigation into the allegations of corruption at Mogalakwena municipality. The accused was identified in news reports as David Malepa, and the car belonged to his wife.
This relates to a 2018 investigation of money being deposited in the official's account "as gratification" after different companies were awarded tenders worth over R50 million, the police said in a statement. "Investigations have so far revealed that most of the tenders were flawed and riddled with corruption."