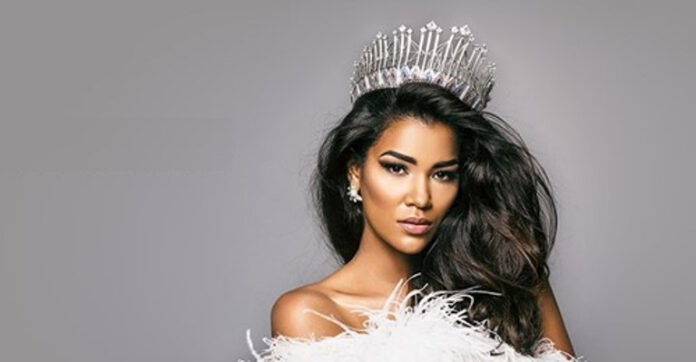 The author of 'Brutal School Ties', a heartbreaking account of sexual assault that occurred at Parktown Boys High School, has stepped up to put a stop to shocking body-shaming comments from social media bullies after the Miss South Africa event on Saturday evening. The poisonous jibes were aimed at former Miss South Africa 2019 Sasha-Lee Laurel Olivier who was on stage to crown the new Miss SA, Shudufhadzo Musida. In a series of hard-hitting posts on Twitter, author Samantha Cohen chose not to simply shame the shallow body-shamers with their unkind comments, but to instead shine a light on the incredible human being that is Sasha-Lee Laurel Olivier.
Sam Cowen wrote:
Despite trying very hard to stay away from cruelty and negativity, I haven't been able to avoid seeing the unkind comments made about last year's Miss South Africa and her weight. She has probably had the most difficult year of any Miss South Africa.

But I don't want to rant about fat-shamers. I want to tell you how beautiful she is and how hopefully all (of) you saying cruel things about her will rethink that and stop it.

When she entered the pageant, most people did not know she was molested as a child for ages, that she hid it, that she almost had a breakdown from the shame and fear and guilt. And that she started talking about it to make other people feel better, even though it was difficult for her.

I asked her once, when did you become ok about talking about this? And she said that she became ok about talking about it when she realised that she would never be ok about talking about it.

But she talked about it anyway.

When I spoke to the boys who had been brutalised at Parktown Boys for my book Brutal School Ties, I told them that Miss South Africa felt like that. And it eased some of the boys visibly. She wasn't even in the room and she was helping people. Just by speaking about it.

I went with her last year to the Teddy Bear Clinic to see how children are prepared for testifying against their rapists in court. It wasn't a photo-op. You can't photograph 6-year-olds who have been raped. She got down on her knees and hugged them and chatted to them. One little toddler fell in love with her designer handbag and she let her play with it for ages. All the older children wanted a picture and she made time for every single one. There was a tragic amount of children. They were entranced by her and she played with them all and made them laugh and let them play with her hair. Even though her own heart was broken.

It's very difficult to raise awareness for victims of sexual abuse. It's not a cause a lot of people want to talk about. @MissSasha_Lee didn't care. She used her reign to light up a very dark room. This is a great lady and I am proud to call her my friend. I thought she looked astounding on Sunday night. She is astounding.
Penelope Stein of Penny Stein Promotions, who has also worked with and befriended Sasha agreed and said she has been "at a loss for words" at the recent body shaming of Sasha-Lee.
"I can talk from knowing Sasha well," Penny said on social media. "To use a public platform to body shame a woman is equal to breaking her. This level of insensitivity and cruelty astounds me. Sasha has just like all of us had a very challenging year due to Covid, Miss SA is not immune; stress and lockdown has affected all of us.
"Sasha has more depth, empathy and intelligence than most people I know. I tell her she is far too wise and mature for her age. She has and continues to deal with her own personal story daily. Sasha's dream is to help abused and traumatized children, watch this space …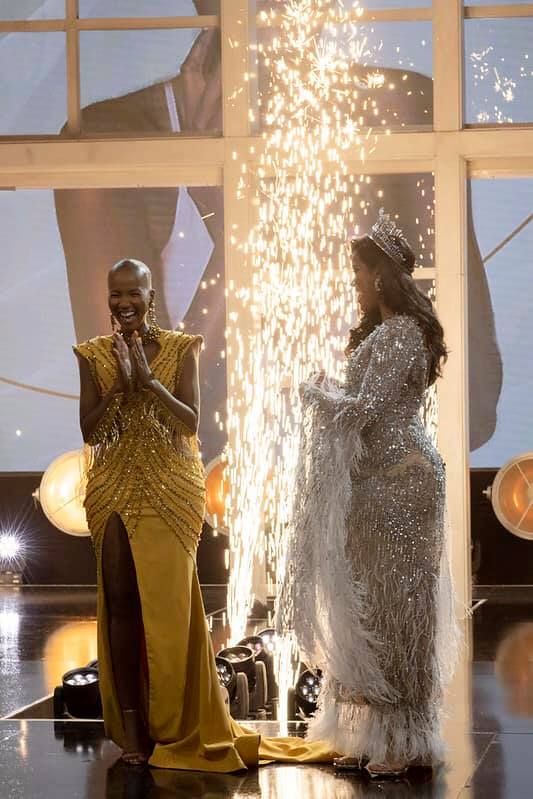 "Sasha is definitely not pregnant and one day when she is, I'm sure you will hear it straight from her mouth. In a world that's become toxic, keep your nasty comments to yourself. Try building someone up.
"In the end, it's only kindness that matters."
#ThankYouSam #ThankYouPenny #WeLoveYouSasha-Lee #KindnessCures