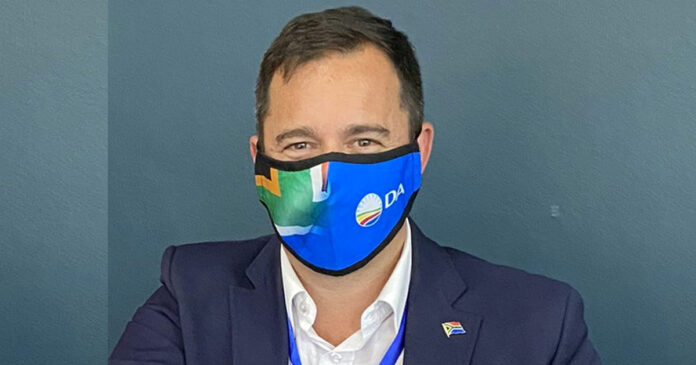 As predicted John Steenhuisen has been elected new Leader of the Democratic Alliance (DA), the official opposition party in South Africa.
The Leadership Elections took place at the DA's elective Federal Congress 2020 whereby voting for candidates was undertaken using the online OpaVote platform (which, according to the DA, worked extremely well and was compliant with all party requirements and rules). Results were signed off by presiding officers and an external professional audit firm.
This was the largest and most accessible and participatory Congress in the history of the DA, said presiding officers and MPs, Greg Krumbock and Desiree van der Walt, in a statement on Sunday. According to the DA, it was also the first and biggest virtual political gathering in South Africa.
Steenhuisen, whose election period as leader is for the next three years, has pledged to take the DA to new heights.
In his final speech to the Congress  before voting, Steenhuisen acknowledged the recent rocky road the DA has travelled in the past year, saying: "The DA is once again ready for take-off. We have repaired the holes in our fuselage. We have installed powerful new jet engines. And our passengers are excited for the journey that lies ahead."
He said: "The turbulence is over, and the next leg of our journey has begun. It is time to open the throttle and take to the skies."
The DA announced on social media following the results this afternoon: "Together, we can build an open opportunity society for all. The work to bring Real Hope, Real Change, Now begins. ??"
The results of the DA elections are as follows:
Federal Leader:
John Steenhuisen, with 80% of votes cast.
Federal Chairperson:
Dr. Ivan Meyer, elected uncontested.
Deputy Federal Chairpersons:
1st Deputy: Refiloe Nt'Sekhe,
2nd Deputy: Anton Bredell,
3rd Deputy: Jacques Smalle.
Chairperson of the Federal Council
Helen Zille, with 69% of votes cast.
Deputy Chairpersons of the Federal Council
James Masango and Thomas Walters, elected uncontested.
Chairperson of Federal Finance:
Dr Dion George, elected uncontested.