Patricia Anne MacDonald got a surprise during Lockdown when, at around 2.30am one night in July, she realised that the sound of creaking trees and branches breaking at her home in Cape Vidal, South Africa, was not the wind! It was elephant!
"I must admit," she told SAPeople. "It was quite scary at the time. They are massive! They eventually walked away, very silently, when they saw us… It was an amazing experience."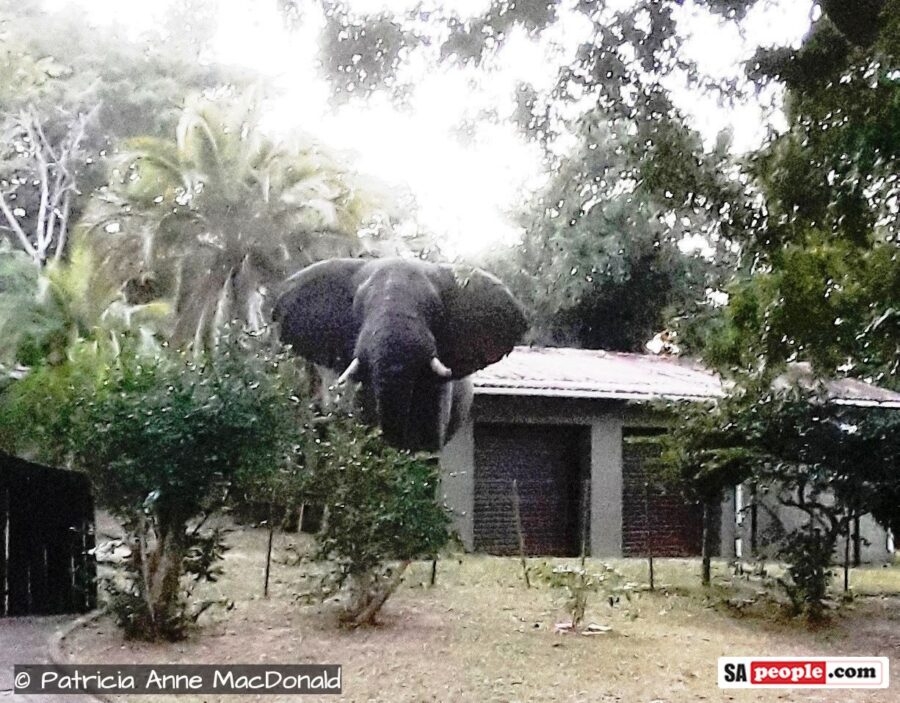 Patricia – who has worked for the Parks Board for almost 21 years – may live in a nature reserve, but in the many years that she's lived in this house, this had never happened before.
"Even the staff that have been here for many years say that it is not normal. I think the fact that there were no people or traffic during lock-down forms a major part of the change," says Patricia. "We noticed it with all the wildlife actually. Hyena, buck etc all acted very differently."
And it wasn't just a one-off. At 6am that same night the elephants visited again… and since then, they've been back a few more times!
"They've wrecked the place," she says. "Trees and bush surrounds, and our fences destroyed."
She says the 3am visits are the worst so far.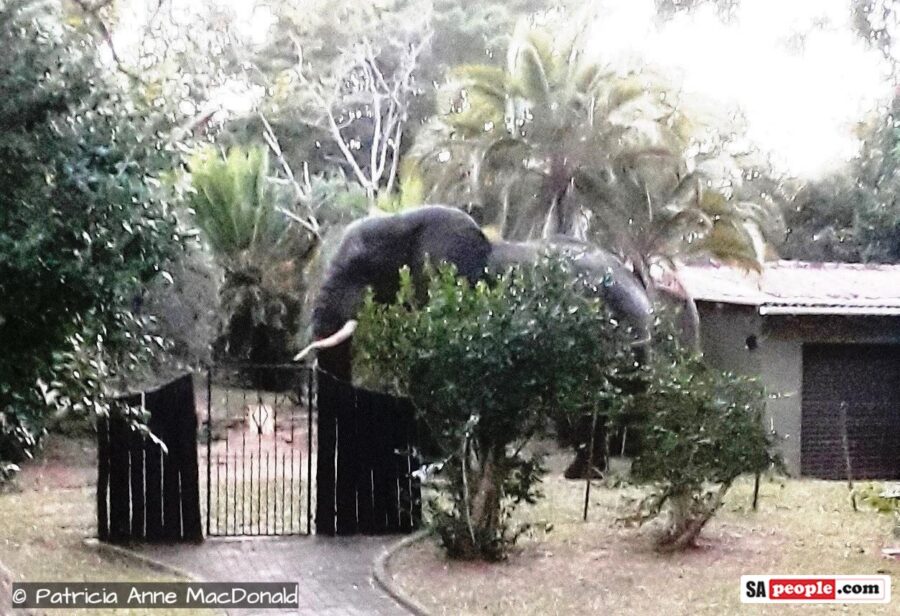 "All you hear is huge cracks of trees falling down and you can't see them. I bang on pots and they move off. We are just waiting for them to break our water tank… we have parked our vehicle in front to hopefully stop that from happening.."