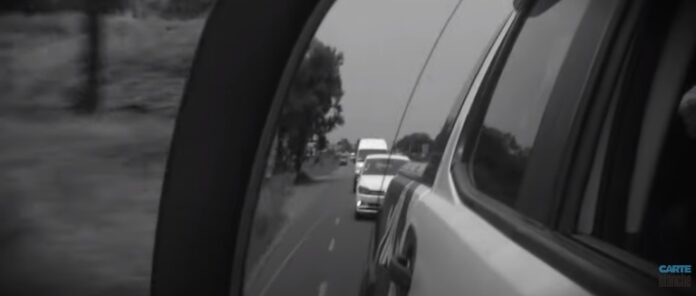 Imagine having your car stolen, only to get an offer from a policeman to help you buy it back from the very syndicate that stole it from you!
That's what happened to one unlucky motorist who was forced to fork out thousands of Rands for a chance to have his uninsured luxury vehicle returned, by the very criminals who took it – as some police officers looked on.
This Sunday Carte Blanche investigates a new crime trend that seems to have some of Gauteng's finest, acting as middle-men for hijackers. (
Carte Blanche presenter Derek Watts says: "It's such a relief when the police tell you that they have found your stolen vehicle. It swiftly turns into a travesty of justice when they tell you that you have to pay thousands of Rands to buy it back from the thieves who stole it!"
#CarteBlanche investigates how some police officers are allegedly at the centre of a new scam where the victims of #stolenvehicles are offered the opportunity to buy back their car… straight from the #criminals. Join @DerekWatts Sun 7pm – only on @mnet @dstv ch 101. pic.twitter.com/BKDhJChdsW

— Carte Blanche (@carteblanchetv) November 18, 2020
You can watch the show on Sunday 22 November in South Africa on DStv Now or stream it overseas in most countries from Tues 24 November if you're abroad.
Also on Carte Blanche this Sunday 22 November 2020
It's been years in the making. Allegations of state capture and undue benefits from shady dealings in the Free State under his watch as premier for close on a decade, ending in 2018. Now ANC Secretary-General Ace Magashule is out on bail of R200,000 and facing 21 charges of fraud, corruption and money laundering in connection with the notorious R255 million asbestos tender. Former colleagues already revealed damning evidence at the Zondo Commission of Inquiry into State Capture and now his personal assistant has turned state witness. Could charging a member of the party's top six be a tipping point in the nation's quest for justice and clean governance? Carte Blanche retraces the journey of one of the country's most influential political players in his home province. (Producer: Graham Coetzer | Presenter: Masa Kekana)
Watch the show overseas | Watch in SA on DStv Now
Could the #StateCapture saga finally be nearing a tipping point as ANC Secretary-General #AceMagashule, one of the most influential players in the scandal, faces his accusers in court? That's #CarteBlanche this Sunday at 7pm on @MNet channel 101. @MasaKekana pic.twitter.com/LLGB7rQhfO

— Carte Blanche (@carteblanchetv) November 19, 2020
GOOD GOVERNANCE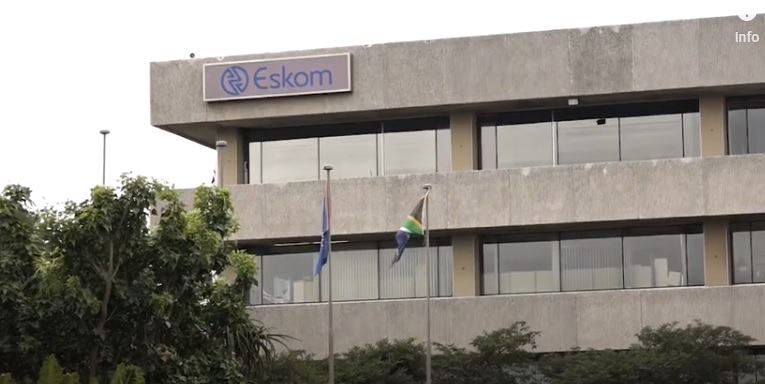 Decades of Eskom mismanagement and corruption have culminated in staggering debts for the utility – an existential threat to the South African economy. Simultaneously, local governance has been hollowed out through under-investment, maladministration and corruption. Municipalities are increasingly unable to provide the goods and services people need. Now Eskom is on a drive to get paid by defaulting municipalities, and in the Free State it's meant attaching councils' bank accounts. Carte Blanche investigates what that means as salaries and medical aids went unpaid, and service delivery ground to a halt. (Producer: Joy Summers | Presenter: Macfarlane Moleli)
Watch the show overseas | Watch in SA on DStv Now
Coming up on #CarteBlanche: #Eskom wants defaulting municipalities to pay up. But what will it take to ensure the survival of the power utility and small towns that have been hollowed out by mismanagement and corruption? @macmoleli finds out this Sunday at 7pm on @MNet 101. pic.twitter.com/UIcdDwvsp5

— Carte Blanche (@carteblanchetv) November 19, 2020
The summer holidays are nearly here and South Africans love to braai. But do you know where your wood comes from? With the massive demand for firewood seemingly unending – illegal loggers are using the gap to provide bulk-supply to an ever-hungry market. Carte Blanche investigates how wood poaching is rapidly causing devastation to the Magaliesberg mountain range, as the government and locals continue to lose the battle against illegal logging. (Producer: Anina Peens | Presenter: Masa Kekana)
Watch the show overseas | Watch in SA on DStv Now
Most South Africans love a good braai. But do you know where your #firewood comes from? @MasaKekana investigates how the #Magaliesberg World Heritage site is playing host to mass deforestation. #CarteBlanche Sun 7pm on @mnet, @dstv ch 101. pic.twitter.com/vUdcIRLouI

— Carte Blanche (@carteblanchetv) November 18, 2020
If you're in SA – you can watch Carte Blanche on DStv Now.
If you're overseas – you can watch #CarteBlanche from Tuesdays, and thousands of other popular local South African shows & movies by subscribing to Showmax International now. You can try it FREE for 14 days. 
Carte Blanche is on M-Net & M-Net HD [101], November 22, 2020, at 19:00 & again on M-Net Plus 1 [901] at 20:00
***
Please note: Carte Blanche is only available to international Showmax subscribers in Andorra, Australia, Austria, Belgium, Denmark, Finland, France, Germany, Greece, Iceland, Indonesia, Ireland, Italy, Liechtenstein, Luxembourg, Malta, Monaco, Netherlands, New Zealand, Norway, Portugal, San Marino, Spain, Sweden, Switzerland, United Kingdom. Not all titles are available in all territories. Showmax brings you the best South African series and movies, from the classics to the latest releases, from complete box sets to kids' favourites.