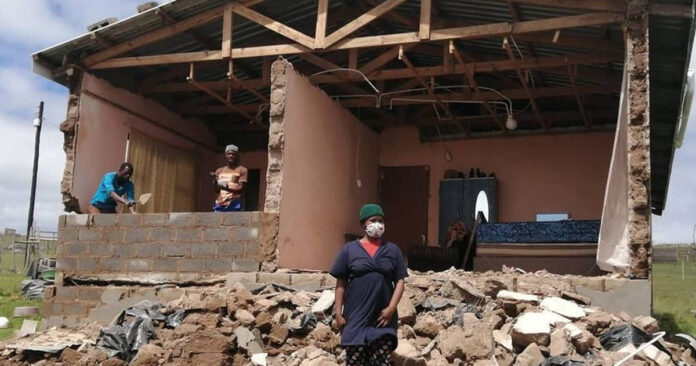 South Africa's legendary Gift of the Givers has swept in to help thousands of villagers in the Eastern Cape who were left devastated by a monster tornado on Tuesday evening in Mthatha. It ripped off roofs, destroyed homes and small farms, and left thousands displaced. Three people died and many have been hospitalised.
According to the non-governmental disaster relief group, this was the biggest tornado in recorded history. The organisation said the tornado struck with a vengeance, affecting "20 villages destroying homes, clinics, schools, places of worship, halls, and vehicles, leaving thousands homeless, three fatalities, and fifty admissions to Nelson Mandela Academic and Mthatha Hospital."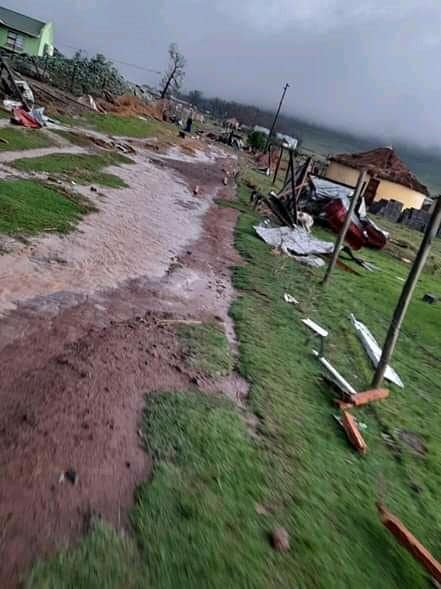 Introducing the amazing 'Disaster Blanket'
Apart from the generous supply of blankets, clothing and food parcels, and fantastic support from the South African Police Service, there has been one additional gift for the victims – disaster blankets. Designed and sponsored by Woolworths, Gift of the Givers says this amazing product is vital.
"It is waterproof, and can be used as a floor cover, blanket, or a warm outfit, and it has been instrumental in helping us during our disaster response following the #MthathaTornado ?" said the organisation.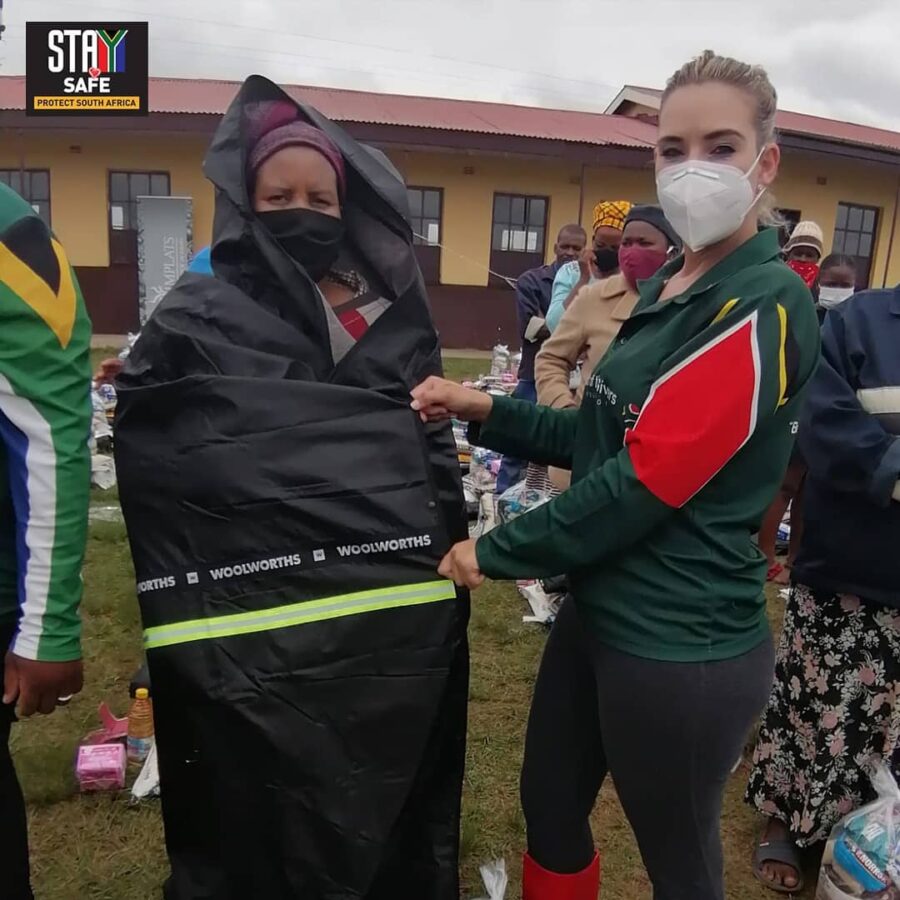 Teams from across South Africa head to Mthatha tornado victims
As soon as news of the tornado hit, Gift of the Givers deployed teams from Adelaide, Free State, Graaff-Reinet, and Pietermaritzburg with a range of supplies. The most urgent requirements have included shelter, plastic, and corrugated sheeting, blankets, mattresses, clothing, food parcels, bottled water, hygiene, and dignity packs. The organisation also sent water purification sachets because of the drought and absence of clean water in the area; and PPE's to be distributed at the two hospitals. (Unfortunately boxes of branded Gift Of The Givers scrubs – that were to be delivered urgently to healthcare workers – were stolen en route by thieves who vandalised a truck while it was stopped.)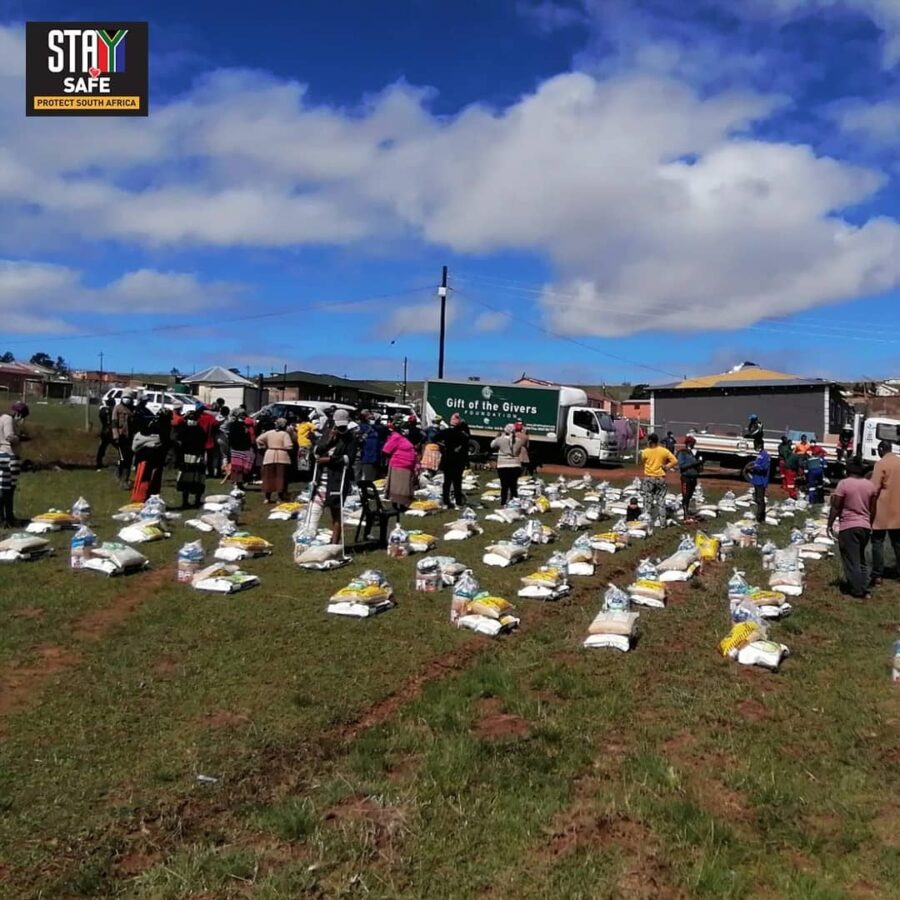 Thanks to generous donations from companies like Implats, food parcels have been handed out door to door to shocked residents who've lost almost everything.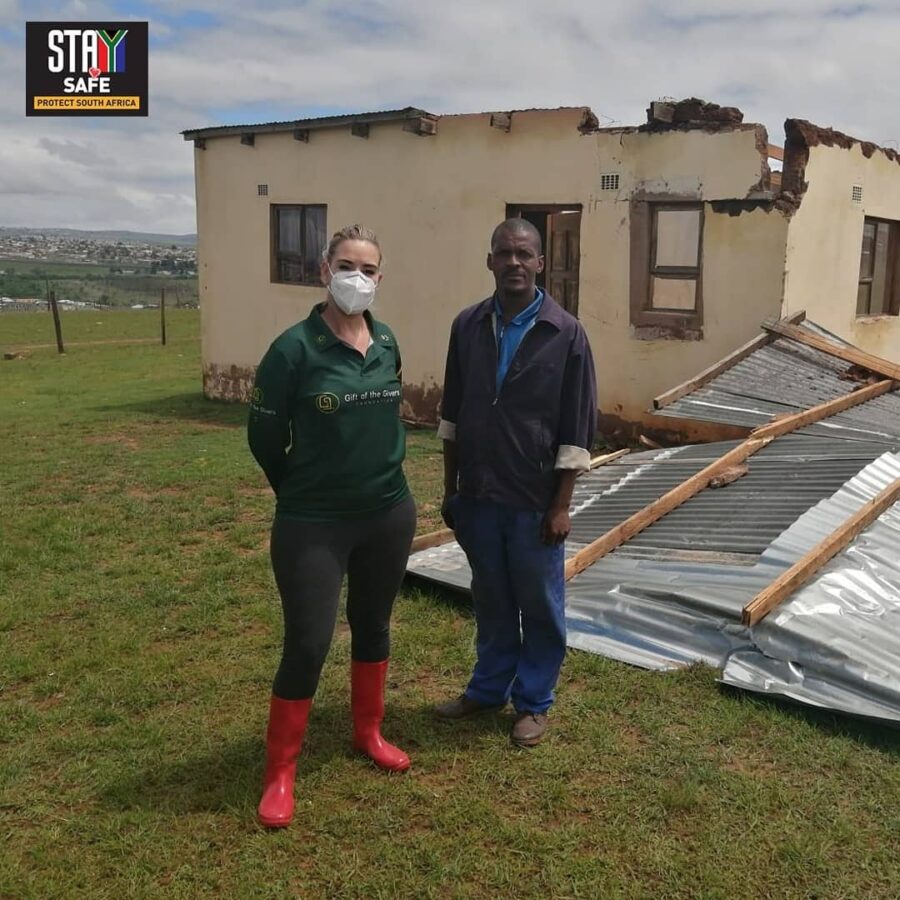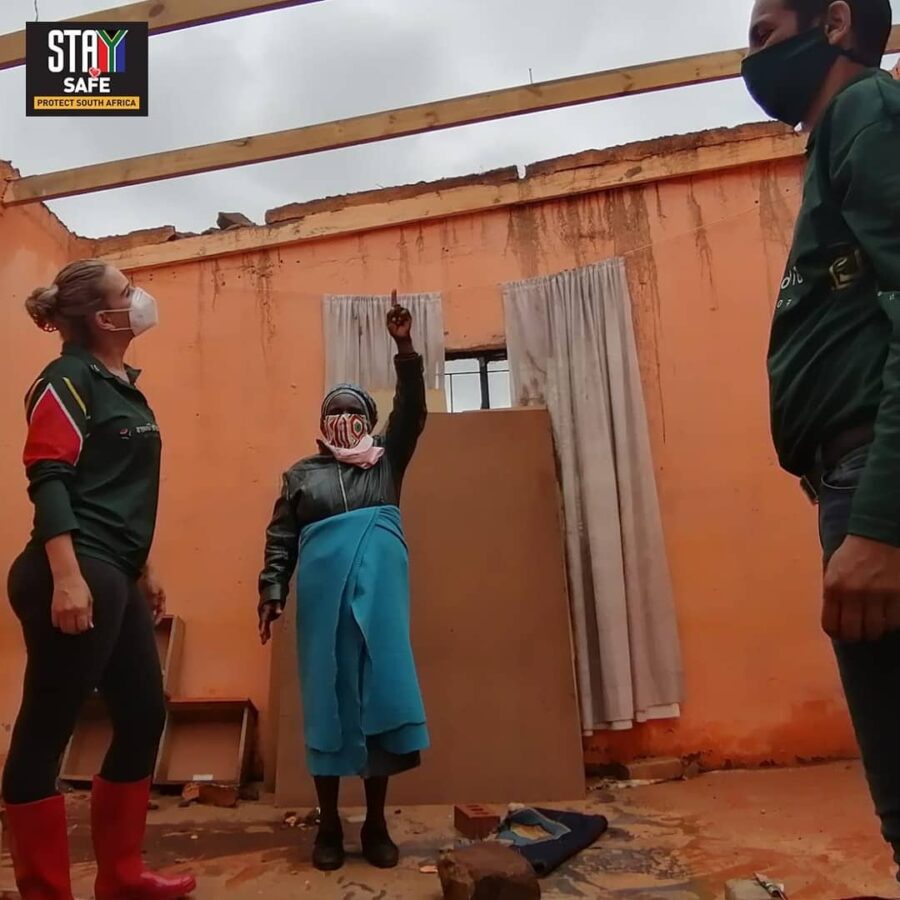 Gift of the Givers says: "The tornado was so devastating that it destroyed a boarding school, the likes of which housed 60 learners. Children ? in the school were scared, and they had to run for their lives when the school roof collapsed onto a teacher, due to the tornado.
"The teacher has since been hospitalised, and the children have been moved to a place of safety."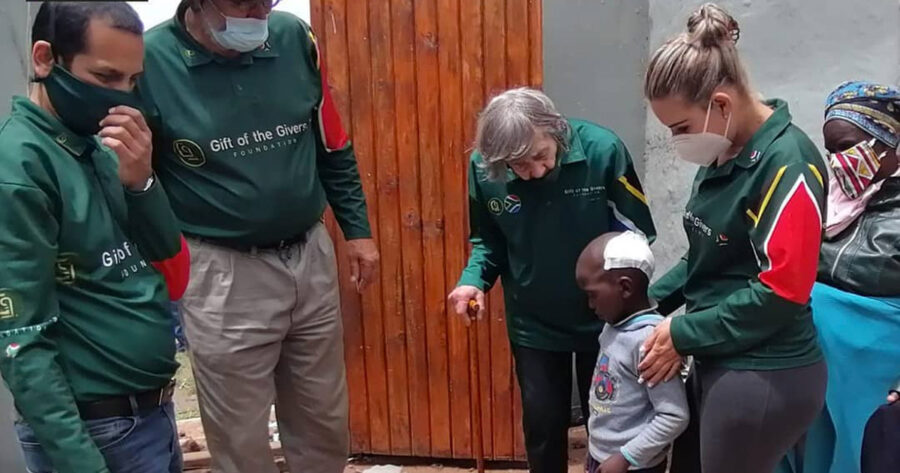 To support the school, Gift of the Givers provided them with Woolworths thermal blankets, mattresses, bulk food supplies, new clothing, and "delicious treats".
"Given the scale of destruction public support is welcome," says Gift of the Givers.
How to support the victims of the Mthatha (Umtata) Tornado
Deposits into Gift of the Givers, Standard Bank, Pietermaritzburg, Account number 052137228, Branch Code 057525, ref Umtata Tornado. Please send a deposit slip to donations@giftofthegivers.org to receive Section 18A, tax-deductible PBO certificate.
For Details, call Mandy toll-free on 0800786911.
Visit Gift of the Givers here for more details.