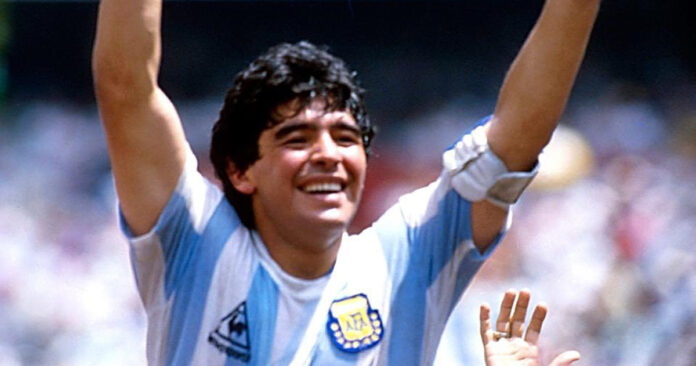 Diego Armando Maradona, one of the world's greatest sportsmen of all time, has passed away at the age of 60, reportedly from a heart attack at a rented home in a gated community in a suburb north of Buenos Aires.
Tributes have poured in from around the world for the legendary Argentinian football player, and his home country are planning to give him a hero's wake at the presidential palace, Casa Rosada, in the capital city, if his family agrees. Three days of national mourning have been declared by Argentina's President Alberto Fernández.
Fernández praised Diego Maradona, saying his incredible performance at the 1986 World Cup in Mexico had taken Argentina to the "highest of the world".
"You made us immensely happy. You were the greatest of all. Thanks for having existed, Diego. We will miss you all our lives," said the President. Some TV presenters in the country have been unable to hide their emotion for an icon they thought was immortal.
Maradona played for Boca Juniors, Barcelona and Napoli, and went on to manage Argentina at the 2010 World Cup in South Africa. South Africa's Bafana Bafana football team tweeted: "SAFA is joining the rest of the football world in mourning and saying farewell to one of the greatest football icons ever to live on this earth. RIP Diego Maradona."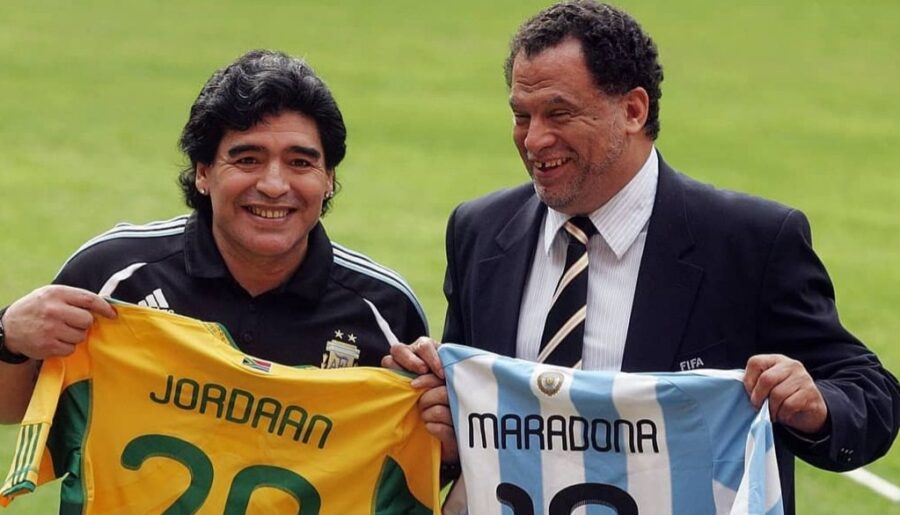 According to UK reports, a spokesperson confirmed Maradona died of natural causes, adding: "There was no sign of violence or criminality." Maradona's body is being taken from the rented home to a hospital for an autopsy today.
In Naples – where Maradona achieved the best success of his club career – there have also been tears for the late footballer, with the Italian city's mayor suggesting that Naple's stadium be renamed to honour Maradona, according to The Guardian. Fans told Sky News that "today, football died".
Ambulances on the scene tried unsuccessfully to revive the legend. Maradona had undergone successful brain surgery on 3 November, and had been recovering… but was apparently suffering from withdrawal from his alcohol addiction, said Sky News.
Sky added: "Outside of the larger than life personality, the chaotic personal life and the battles with drugs and organised crime, Diego Maradona was a one-off footballer. Many supporters argue he was the greatest player of the game of all time."
One of the secrets of Diego Maradona's success was his ability to shift his body weight as he moved with the ball. This made it difficult to get the ball off him.
Guardian Football said: "Maradona was a uniquely gifted player with a bewitching style that was all his own. He rose from the streets of Buenos Aires to reach the pinnacle of his sport leading Argentina to World Cup glory in 1986 and scoring the infamous 'Hand of God' goal along the way…"
WATCH FIFA: Diego MARADONA
YouTube posted this video on Twitter in its tribute to Maradona. "One of the FIFA World Cups most famous and exciting icons, Argentina's favourite son dominated Mexico 1986 and Italy 1990 to a staggering degree. Watch the skills, goals and memorable moments from a true legend of the beautiful game: Diego Maradona."
A moment of reflection to remember the great Diego Maradona. pic.twitter.com/OUAKicEfMY

— Liverpool FC (@LFC) November 25, 2020
Pop star Madonna also received many tributes yesterday when people mistakenly thought Madonna, not Maradona, had died. Social media tributes poured in for the American singer.