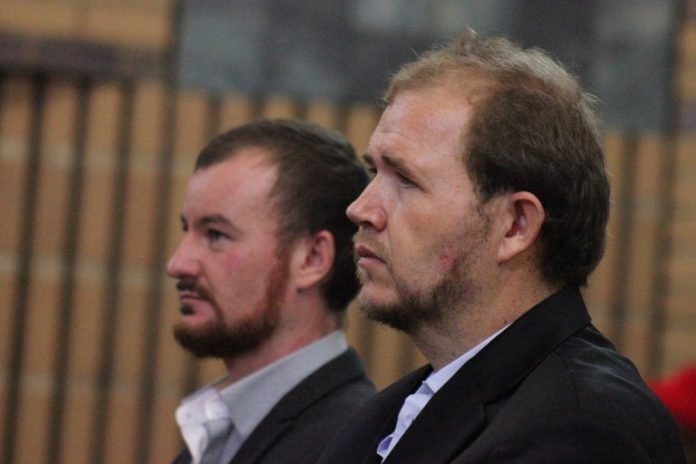 The Coligny two men – Phillip Schutte and Pieter Doorewaard – who were convicted in the High Court in Mmabatho of the murder of teenager Mathlomola Moshoeu in April 2017 – have been acquitted on all charges in the Supreme Court of Appeal in Bloemfontein, South Africa, today (Friday 27 November).
The duo were accused of throwing the teenager off a moving vehicle, after he allegedly stole about R80 worth of sunflowers. Schutte and Doorewaard maintained that Moshoeu had fallen off in a case that fuelled racial tensions in South Africa.
After their 2017 conviction by Judge Ronnie Hendrick, it came to light that the only eyewitness to the tragedy allegedly admitted afterwards to at least four people that he had lied about what he saw, and had not seen the farmers murder the teen.
Today AfriForum, which paid for the appeal once it realised the witness had lied, welcomed the acquittal of Schutte and Doorewaard on all charges against them.
"We are very thankful for the acquittal of Schutte and Doorewaard. AfriForum has said from the very beginning that the state's only witness lied and therefore the organisation decided to finance the two men's application for appeal. AfriForum has covered the full costs of the application for appeal because we believed in their innocence and today justice was served," says Kallie Kriel, CEO of AfriForum.
Kriel said it is such a great pity that someone died, but that still you "cannot put innocent people in jail. And today we saw justice was done.
The two men's legal team, led by Advocate Barry Roux (SC), successfully petitioned the Court of Appeal to receive leave to appeal after the High Court in Mmabatho denied leave to appeal in this case in March this year.
Last year Kriel revealed the "High Court in Mmabatho erred by ignoring key evidence of their innocence and relying on the story of a liar as only eyewitness". Kriel said it was important to hold people accountable who spread lies to create racial tension and a false cloud of "racism" around innocent people.
Doorewaard had been sentenced to 18 years in prison and Schutte to serve 23 years in prison.
Kriel said today: "Those two men can now go home because they are not guilty."