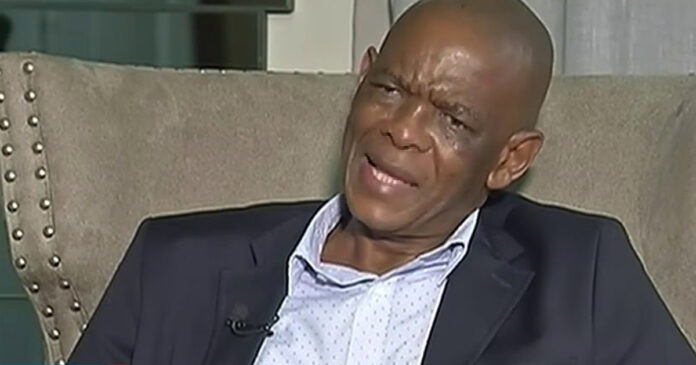 John Steenhuisen – Leader of the Democratic Alliance – has urged South Africa's President Cyril Ramaphosa to suspend corruption-accused Secretary-General, Ace Magashule, at the NEC meeting this weekend… or expose his promised words that ANC members charged with corruption need to step aside, as hollow.
Three months ago, when the Covid-19 procurement scandal was exposed, Ramaphosa was emphatic that he and the ANC would no longer tolerate corruption. He said: "Cadres of the movement who are formally charged with corruption or other serious crimes must immediately step aside from all leadership positions in the ANC, legislatures and other government structures pending the finalisation of their cases."
Magashule faces 21 charges of fraud, corruption and money laundering in connection with a R255 million asbestos tender.
Ramaphosa went on to say that: "If a member doesn't comply, the ANC constitution kicks in and in this era that we are now in, we expect that all members abide by what is set out herein. When the NEC said that we are drawing a line in the sand, it means we are entering a new era and ensuring that our goals are now implemented."
Steenhuisen has questioned whether the line in the sand has just washed away again.
"There is no hiding from the fact that this weekend's NEC meeting will show whether that was a real pledge or just nice-sounding words. There's no point in drawing a line in the sand if every little wave of corruption can simply roll up and wash it away.
"The only currency available to a government or a president is the credibility of their word when making commitments. Our government under President Ramaphosa has rendered this currency worthless by continuously reneging on their word. Just in recent months we've seen them backtrack on commitments to freeze the public sector wage bill, to stabilise our national debt by 2023, and to no longer spend taxpayer money on bailing out SAA.
"It is clear that these commitments were only made to temporarily appease and not to actually follow through on. Unless Ace Magashule is ejected as ANC Secretary-General this weekend, it would seem that the President's bluster on corruption is no different."
As Carte Blanche said in a recent broadcast, the charges against Magashule have been years in the making – following allegations of state capture and undue benefits from shady dealings in the Free State under his watch as premier for close on a decade, ending in 2018.  He is currently out on bail of R200,000. Former colleagues already revealed damning evidence at the Zondo Commission of Inquiry into State Capture and now his personal assistant has turned state witness. (If you live abroad, you can stream this episode on Ace Magashule on Showmax International.)