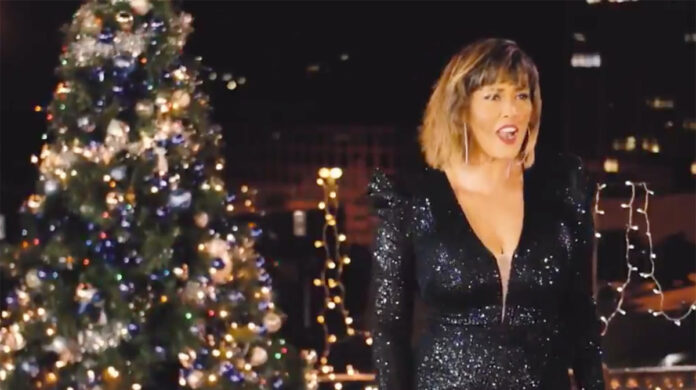 In a special Carte Blanche broadcast, South Africa's top current affairs show takes Christmas to the next level with celebrated musician Belinda Davids as she helps the show unwrap some of the great developments to have emanated out of a year of global upheaval and suffering. With Davids' characteristic four octave vocal range, Carte Blanche ushers in Christmas Eve with a celebration of love and courage.
A Christmas to remember. Celebrated musician @BelindaDavids ushers in Christmas Eve with us as we commemorate a year of extreme lows and fantastic highs in our December special.
Join @DerekWatts Sun at 7pm on @mnet for our #CarteBlanche #Christmas Special! pic.twitter.com/S8HCILyYPO

— Carte Blanche (@carteblanchetv) December 16, 2020
Watch the show overseas | Watch in SA on DStv Now
Also on Carte Blanche, this Sunday 20 December 2020:
INVESTIGATIONS
The Great Transnet Fuel Fightback   
Fuel is like liquid gold on the black market and from diesel skimming to hijacking petrol tankers and robbing petrol depots – Carte Blanche has exposed every modus operandi. Now criminals target Transnet fuel pipelines buried at least two metres underground in a network that spans 3,800km over five provinces. While it may be more labour-intensive for criminals, the rewards make it worth the effort. But as an assault on essential infrastructure and one that causes major long-term environmental damage, the punishment is just as severe. We investigate how this priority crime is receiving the attention of the investigators and prosecutors engaged in a high-tech war on fuel thieves.
Producer: Nicky Troll | Presenter: Masa Kekana
Watch the show overseas | Watch in SA on DStv Now
CELEBRATIONS
Challenging the Climate Clock
For the last couple of years at the height of summer, Carte Blanche has covered devastating storms in Mozambique – with the names Dineo and Idai synonymous with lives and livelihoods lost – these extreme weather events are manifestations of the global climate emergency. We have featured one scientist after another with the message that although it's late in the day, there's still time to do something – and that because the crisis has been caused by humans, solutions must come from us. Now we celebrate a team of local experts that has been awarded the British Council's coveted R10 million Newton Prize which recognises their research unearthing vital new knowledge to prevent a looming food security crisis in the Western Indian Ocean. We meet Professor Michael Roberts from Nelson Mandela University's National Oceanography Centre and one of the young scientists working with him off the coast of Africa to challenge what seems inevitable.
Producers: John Webb & Laura Byrne | Presenter: John Webb
Watch the show overseas | Watch in SA on DStv Now
Lockdown Charity Becomes Food for All
When hard lockdown hit this year, food queues and soup kitchens sprung up to alleviate the burden of what analysts predicted would be food scarcity of biblical proportions. Reaching across neighbourhood boundaries in Cape Town, some richer suburbs assisted with food parcels and supplies. Carte Blanche investigates how outreaches of charity have grown into a food garden movement based on bonds of enduring partnership and experts volunteering their time online.
Producers: Liz Fish | Presenter: Masa Kekana
Watch the show overseas | Watch in SA on DStv Now
Making a Difference at Tygerberg
Carte Blanche visits the specialised teams that are working around the clock on the 20th project of the Carte Blanche Making a Difference Trust – a state-of-the-art two-bed cardiothoracic neonatal and paediatric intensive care unit for children with congenital heart, chest or lung conditions in Cape Town's Tygerberg Hospital. More than 7000 babies are born here every year and a fifth will need surgical procedures. We thank the project partners and sponsors whose generosity and vision sustain the work.
Producer: Sinethemba Nogude| Presenter: Macfarlane Moleli
This Sunday at 7pm: the #CarteBlanche #MADTrust and its professional partners race against the #lockdown clock to build an ICU for babies at #Tygerberg Hospital. Deepest thanks to our partners & donors. @cobra_za @franke_group @maxontopsa https://t.co/PgABHSOkGF pic.twitter.com/cEt2zb9dub

— Carte Blanche (@carteblanchetv) December 16, 2020
If you're in SA – you can watch Carte Blanche on DStv Now.
If you're overseas – you can watch #CarteBlanche from Tuesdays, and thousands of other popular local South African shows & movies by subscribing to Showmax International now. You can try it FREE for 14 days. 
Carte Blanche is on M-Net & M-Net HD [101], December 20 2020 at 19:00 & again on M-Net Plus 1 [901] at 20:00.
***
Please note: Carte Blanche line-ups are subject to change. Stories can be viewed at www.carteblanche.co.za