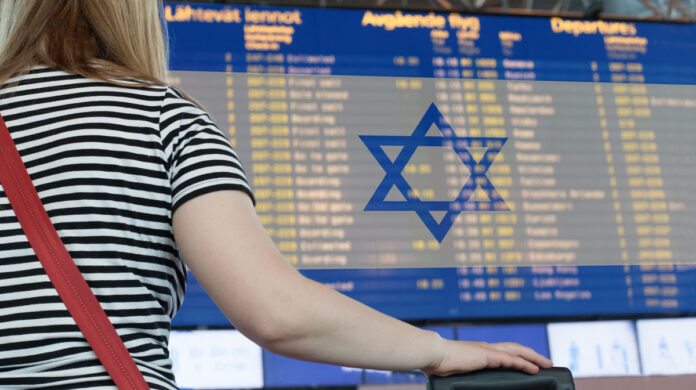 Israel has closed its borders to South Africa because of the new Covid-19 strain that is believed to be driving SA's second wave of infections. Israel has also stopped all flights from the UK and Denmark, it was announced on Sunday afternoon by the Israeli Prime Minister.
SA has highest proportion of Covid-19 variant in world
On Friday, SA Health Minister Dr Zweli Mkhize announced that a variant of the SARS-COV-2 Virus (COVID-19) – currently termed the '501.V2 Variant' – has been identified by genomics scientists in South Africa.
Professor Salim Abdool Karim, chairperson of South Africa's COVID-19 ministerial advisory committee, said little is known about the severity of the new strain.
He revealed: "This new 501.V2 variant has become dominant in South Africa. This new variant has 3 mutations. We are seeing a much higher proportion of the new variant than the rest of the world. We don't know where it originated. What we do know is that we first found it in Nelson Mandela Bay."
South Africa's announcement came days after the UK revealed it had found a new, more contagious strain that is driving the surge of positive coronavirus cases in the UK. London and several parts of the UK have been put into the highly restrictive Tier 4; and other countries -including neighbouring France have announced a closure of their borders to the UK from midnight on Sunday.
Israel closes skies to South Africa, Denmark and Britain
On Sunday evening, Israeli PM Benjamin Netanyahu, announced his country's decision to close entry to Israel from South Africa, Great Britain and Denmark… with immediate effect. This followed a Corona Cabinet meeting after hearing from "WHO officials about the new coronavirus mutation".
Netanyahu said: "According to the information in our hands, this mutation is spreading much faster than the regular virus but it is not deadlier; neither do we have any indication that the vaccine we have will not overcome it…"
He said at a time when Israel is embarking on a huge vaccine campaign (Netanyahu was the first in the country to receive the anti-coronavirus vaccine yesterday), the country wants to do everything possible to "prevent the mutation from entering Israel".
Therefore, "today we made a tough decision but one that is dictated by reality. We closed the skies to all flights to Israel from Britain, Denmark and South Africa. The mutation is present in these countries. We will add other countries should it prove necessary."
South African citizens will not be allowed to enter Israel. Israeli citizens returning from SA (or Britain or Denmark) will have to enter quarantine and be tested.
South African Coronavirus Update
As of today, the total number of confirmed #COVID19 cases in South Africa is 921 922, the total number of deaths is 24 691 and the total number of recoveries is 793 914, according to Dr Mkhize.
Larger proportion of younger patients
SA's genomics team, led by the Kwazulu-Natal Research Innovation and Sequencing Platform (KRISP), has sequenced hundreds of samples from across the country since the beginning of the pandemic in March. Lately they've been seeing a "larger proportion of younger patients with no co-morbidities presenting with critical illness."
On Friday Dr Mkhize urged SA's youth to "take care and find alternative ways of having safe fun this festive season." He said: "We cannot go through what we went through in the early days of the AIDS pandemic when mothers and grandmothers were burying their children- this is the most heartbreaking phenomenon."
Dr Mkhize said: "It cannot be that our youth can only adhere to lifesaving measures by being policed. We call on parents, caregivers and our youth to understand that this is now not just a matter of thinking about others but you yourselves are now equally at risk of dying from COVID-19."
Prof Karim said: "What we are seeing now is that the rate of increase in cases is similar as the first wave but the second wave has now over shot the peak of the first wave."
He said the second wave is showing early signs that it is spreading faster than the first wave. "It is not clear if this second wave has more or less deaths. We have not seen any red flags looking at our current death information."
Dr Mkhize said: "We knew it was coming but none of us expected for it to come as quickly as it did. There was no specific projection. It comes at a time when the behaviour over the festive season is likely to worsen the spread of the virus."
SA's Health Minister added: "It is important to reiterate that while this mutation is a cause for concern there is no reason to panic."