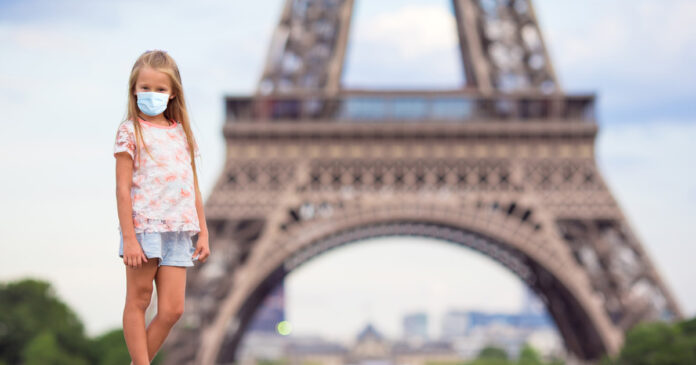 The South African variant of Covid-19, which has already been identified in Australia and the UK, has now been found in isolated patients in France, South Korea, Switzerland and Japan. The new mutation – known as 501.V2 variant – which genomics scientists first identified in Nelson Mandela Bay, was announced by SA Health Minister Dr Zweli Mkhize on 18 December 2020.
Japan said this week that it had detected the new SA coronavirus variant in a woman, in her '30s, who arrived in Japan on 19 December. The country had already reported over 12 cases of the UK mutant (B.1.1.7). Both variants are believed to spread faster, and are being cited as one of the reasons behind the sharp increase in positive cases of Coronavirus in both the UK and South Africa.
Since Monday, and due to the UK variant spreading in Japan, the country has banned non-resident foreign nationals from entering Japan. Tokyo ended the year with a record-breaking 1,337 cases recorded on the last day of 2020 – the first time the city surpassed 1,000 cases and the highest of any municipality in Japan; while the nation recorded its highest daily rate of 4,515 new positive cases.
South African Covid variant found in France
Meanwhile France's Health Department announced on Thursday that it too had detected its first case of the SA coronavirus variant, found in a male traveller who had returned to his French home from South Africa.
France has also reported cases of the UK Covid variant. France has been battling a second wave of coronavirus cases during this pandemic – the country has recorded 2,643,239 positive cases altogether, 64,921 deaths and 194,221 recoveries. Some parts of France have begun a 18h00 (6pm) curfew since today, Saturday 2 January, in the country's attempt to prevent the further spread of the virus.
South Korea confirms first cases of Covid-19 SA variant
South Korea has reported its first case of the SA variant of Covid-19, detected in a traveller from South Africa who arrived in South Korea on 26 December. A few cases of the UK variant have also been identified in South Korea. The country's Health Minister today announced an extension of strict social distancing rules. So far South Korea has recorded 62,593 positive cases with 942 deaths.
Switzerland also finds cases of SA variant
Switzerland revealed yesterday that a person travelling from South Africa to Switzerland had tested positive before Christmas and is currently in isolation.
According to Swissinfo.ch: "At least nine people in Switzerland have now been detected with the mutant virus, six with the British version and three with a version detected in South Africa."
Switzerland had banned flights from the UK and SA from midnight on 20 December to 24 December, and asked all those who had entered Switzerland from those countries since 14 December to go into a 10-day quarantine.
Second case of South African variant found in Australia
The Queensland government, in Australia, confirmed yesterday that its second case of the South African variant of COVID-19 has been found in a recently returned overseas traveller to Queensland.
Queensland Chief Health Officer Dr Jeannette Young said the man, in his 50s, had travelled from South Africa, the UK and Qatar, and was currently in hospital.
"This detection further highlights the importance of our hotel quarantine policy, especially for overseas travellers," she said. "Cases are rising at a rapid rate internationally and new variants like this one may be difficult to contain in the community. Our best approach is ensuring potential cases are detected where they pose no risk to other Queenslanders."
The diagnosis comes after a woman in Queensland tested positive to the South African variant earlier this week. She too was in quarantine, back from a trip to SA, when the covid variant was detected. She is currently in hospital.
In the UK there have been two cases identified with the SA variant. In both instances, the patients had been in contact with travellers who had recently returned from South Africa.
South Africa's latest Covid-19 stats – 2 January 2021
South Africa's Health Minister announced at 21h00 on Saturday 2 January 2021, that the  total number of confirmed #COVID19 cases is now 1 088 889, the total number of deaths is 29 175 and the total number of recoveries is 897 704.
"Regrettably 288 more covid-19 related deaths have been reported," said Dr Mkhize.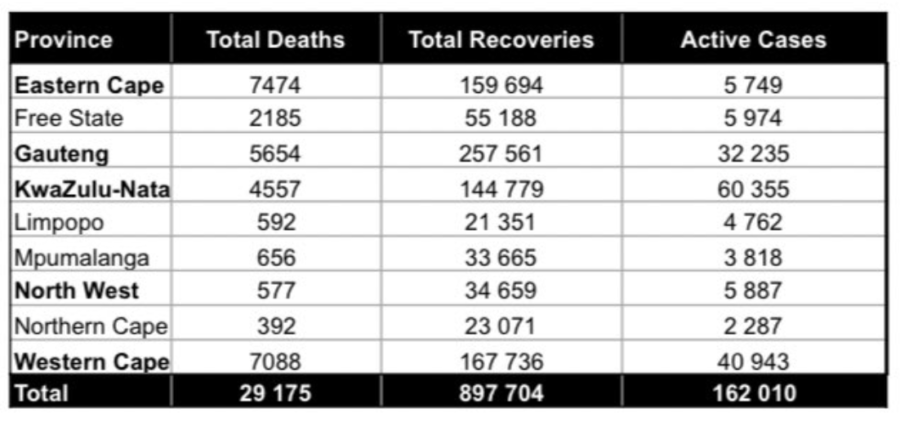 He said the cumulative total of tests completed to date is 6 706 231 with 46 913 tests conducted in the past 24 hours; and that the recovery rate in South Africa is currently 82.4%.