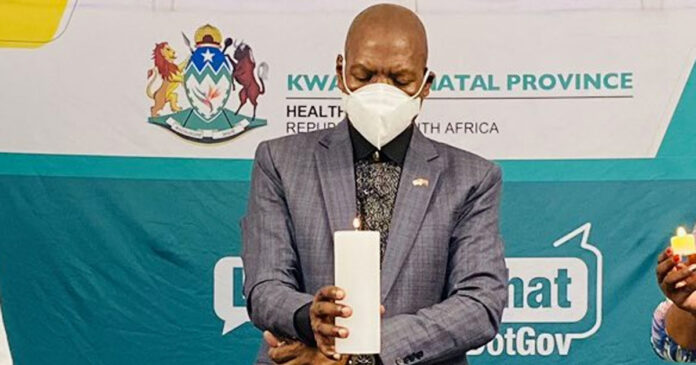 In South Africa's latest Covid-19 update on Friday night, Health Minister Dr Zwelini Mkhize revealed that with 16,726 new cases reported on New Year's Day, this represents a positivity rate of 33.4 %, SA's highest daily positivity rate.
Dr Mkhize said in a statement on 1 January 2021: "As of today, the total number of confirmed #COVID19 cases is 1 073 887, the total number of deaths is 28 887 and the total number of recoveries is 887 701."
The recoveries (8,030 today) represent a recovery rate of 82.6%. There are currently 157,299 Active Cases in South Africa.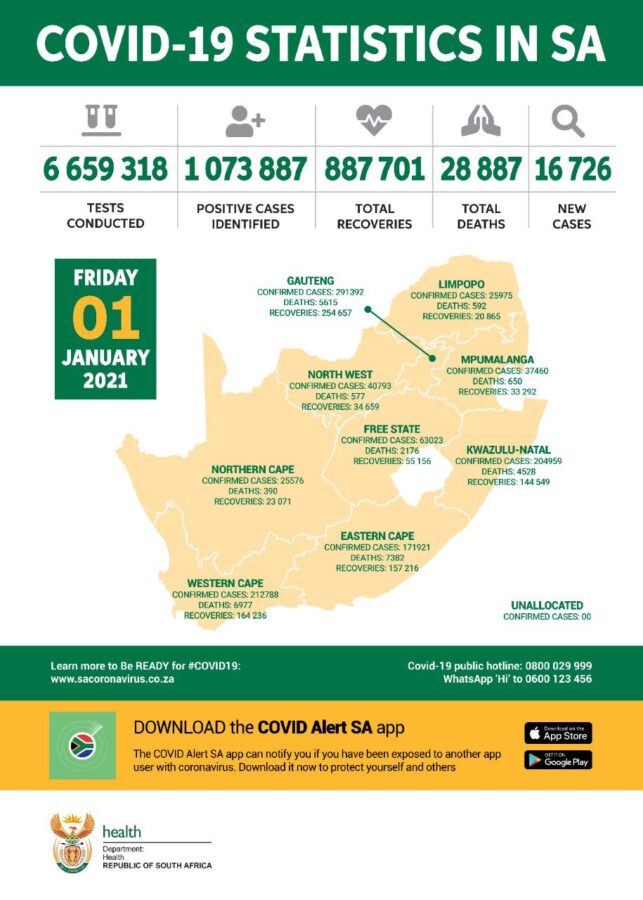 Dr Mkhize said: "We should recalibrate our focus and concentrate on the things we can all do together to break the tide of #COVID19."
Last night the Health Minister took part in a candle-lighting ceremony, saying: "Let's light this candle of hope, of encouragement. One that looks at 2021 with hope, in which SA and humanity will triumph."
KwaZulu-Natal's positive cases reached the 200,000 mark.
The cumulative total of tests done to date is 6,659,318 with 50,110 tests conducted in the past 24 hours.

Sadly 418 more COVID-19 related deaths were reported on New Year's Day – 66 in the Eastern Cape, 8 in the Free State, 66 in Gauteng, 134 in KZN, 6 in Mpumalanga, and 138 in the Western Cape.
The Health Minister said: "We convey our condolences to the loved ones of the departed and thank the health care workers that treated the deceased patients."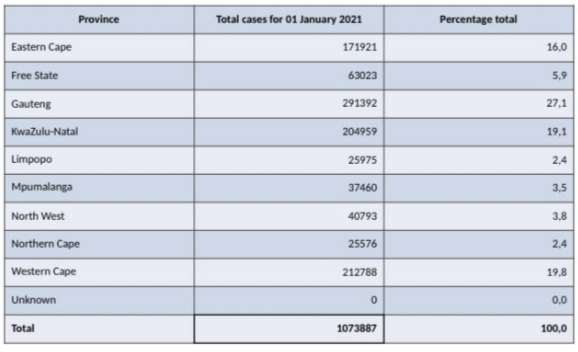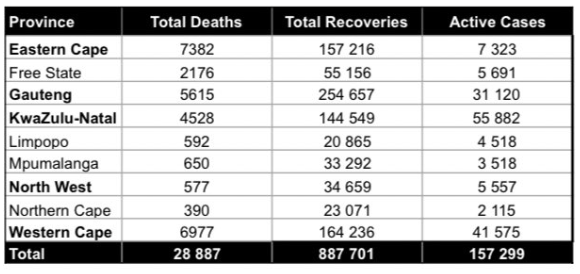 On Twitter Dr Mkhize also reminded South Africans (and visitors to SA) to "use the COVID Alert SA app to protect yourself, your loved ones and your community".
WATCH Rachel Kolisi's message for South Africa about Covid-19
The Minister also shared a video of Rachel Kolisi, wife of Springbok Captain Siya Kolisi, sharing her thoughts as she currently recovers from Covid-19. Dr Mkhize said: "Through the Kolisi Foundation, Rachel & Siya Kolisi have donated food parcels and masks to communities in need throughout the Eastern Cape during the #COVID19 pandemic. Rachel has now contracted the virus & has an important message to share with the country. Get well soon Rachel…"
Through the Kolisi Foundation, Rachel & Siya Kolisi have donated food parcels and masks to communities in need throughout the Eastern Cape during the #COVID19 pandemic. Rachel has now contracted the virus & has an important message to share with the country. Get well soon Rachel. pic.twitter.com/AgSN5794M2

— Dr Zweli Mkhize (@DrZweliMkhize) January 1, 2021