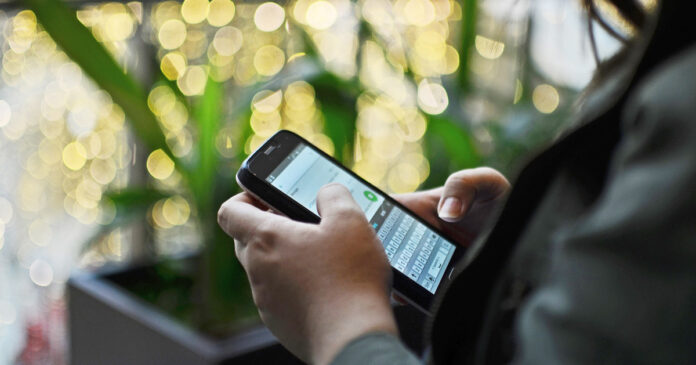 WhatsApp, the messaging service application which is popular in South Africa and the world, has always shared its data with Facebook, since it was bought by Facebook in 2014… but users' right to privacy is about to be further eroded as a new update is released. And anyone who refuses to play (and agree to Facebook having access to their data), will no longer be able to use WhatsApp from 8 February.
What exactly is different with the new WhatsApp update concerning Facebook?
WhatsApp began sending notifications to its users this week about the policy change that will involve more information being shared with Facebook… and it being mandatory. In the past, users could opt out of sharing their data with the parent company. But in the latest update, if you do not click 'accept' by 8 February, you can no longer use WhatsApp and your account will be deleted. The irony has not been lost on most that the app, which promoted itself as a privacy-driven service, is now forcing its users to share their personal data with Facebook and its subsidiaries.
The news has outraged WhatsApp users across the world, including South African expat and billionaire entrepreneur Elon Musk (who has just become the richest man in the world!). Amidst calls to delete WhatsApp, Musk recommends that users switch to Signal. In a tweet today, Musk said simply: "Use Signal."

What is Signal?
Signal, like WhatsApp, is a cross-platform encrypted messaging service which uses the Internet to send messages, which can include files, voice notes, images and videos. But, as Signal claims on its website, it's different in that it has "an unexpected focus on privacy".
There's no advertising, no "creepy" tracking and no fees. Signal is an open-source, independent non-profit. It says: "We can't read your messages or listen to your calls, and no one else can either. Privacy isn't an optional mode — it's just the way that Signal works. Every message, every call, every time."
Recommendations come not only from Musk, but also well known whistleblower and privacy advocate, Edward Snowden, who says he uses Signal every day. Jack Dorsey, CEO of Twitter and Square, says: "I trust Signal because it's well built, but more importantly, because of how it's built: open source, peer reviewed, and funded entirely by grants and donations. A refreshing model for how critical services should be built."
Why is the compulsory sharing of WhatsApp data with Facebook a concern?
Since WhatsApp now supports e-commerce and financial transactions, there is concern about how much of this data will be given to Facebook.
Why is WhatsApp forcing users to share their data with Facebook?
A WhatsApp spokesperson told Ars Technica the change is being implemented to enable businesses on Facebook to store their WhatsApp chats. (Businesses on Facebook are currently being bombarded with ads from Facebook to start integrating their Facebook services with WhatsApp chats.)

What can WhatsApp share with Facebook?
The actual content of your messages and calls should remain private, as end-to-end encryption has been enabled since 2016. But WhatsApp will share with Facebook your phone number, your contacts' phone numbers and your location (IP address), along with other registration information, transaction data and service-related info, as well as data on how you interact with others (including businesses). If you use WhatsApp's payment services, the payment and transaction information may be shared.
What other options are there apart from WhatsApp?
As Elon Musk says, there's Signal. There's also Telegram and good old-fashioned SMS!
TechCrunch editor Mike Butcher tweeted: "Signal and Telegram are now better alternatives if you are concerned about your privacy." He also posted a comparison of the data WhatsApp collects versus that of Signal and Telegram.