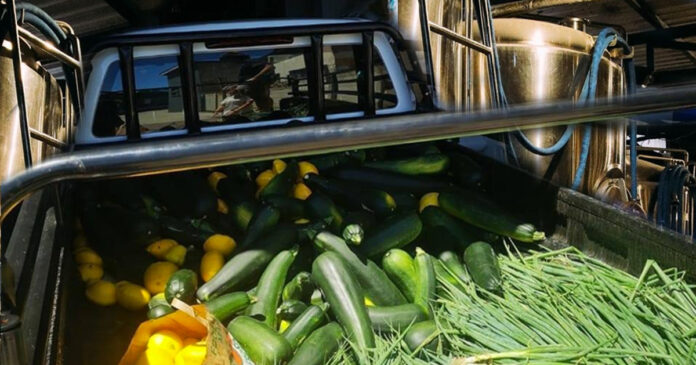 A Port Elizabeth brewery which can't make beer right now because of current Lockdown regulations, is instead setting up a soup kitchen again to help feed hungry people during the second coronavirus wave in South Africa.
Richmond Hill Brewing Co announced at the end of December: "We would love to start our SOUP KITCHEN up again especially as we can't brew beer right now."
Since funds have dried up, the brewery has come up with a great idea to raise money for the vegetables needed in the soup. It is offering R100 raffle tickets to South Africans for one lucky winner to receive an "amazing 5 Course Gourmet meal cooked in the comfort of your own home by Chef Karyn". The prize also includes a fabulous bottle of wine, as well as waitron and sommelier service!
ALL the funds raised are being used to purchase veggies to help feed the hungry, says the brewery.
By 5 January they had already sold 56 tickets, and have asked followers to "help us get to 100 tickets".
On Thursday the soup kitchen received a donation of a bakkie load of vegetables! "😍 We still need potatoes 🥔 if anyone can spare a few bags it all helps 🤞," said Richmond Hill Brewing Company.
They also thanked Waldo Nel and the team at Allcut Power products who have loaned them their chipper to speed up the veggie-peeling production on Sundays for the Soup Kitchen.
If you'd like to be part of this awesome story, get a ticket here or contact the brewery here.