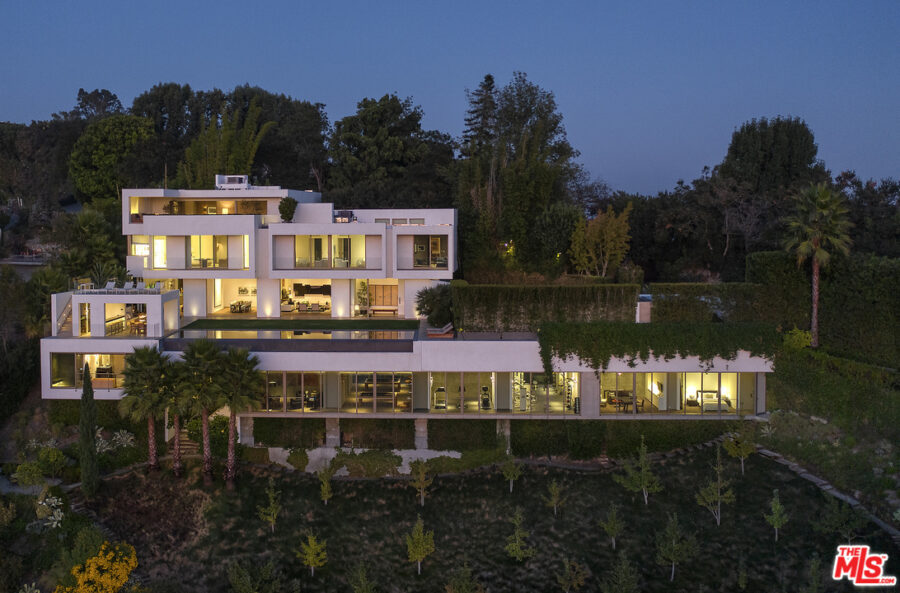 Trevor Noah Just Bought a Fabulous LA Mansion for Over $27-Million
South African comedian Trevor Noah has reportedly bought a fabulous mansion in Bel-Air, Los Angeles, for a whopping $27.5-million. (In dollars to rands, that's over R420-million!) The LA home boasts its own private gym, six bedrooms, a private home theatre, and an infinity pool with sweeping views of the city, Santa Monica mountains and the […]
South African comedian Trevor Noah has reportedly bought a fabulous mansion in Bel-Air, Los Angeles, for a whopping $27.5-million. (In dollars to rands, that's over R420-million!) The LA home boasts its own private gym, six bedrooms, a private home theatre, and an infinity pool with sweeping views of the city, Santa Monica mountains and the Pacific Ocean (on a clear day).
According to Redfin real estate agent, the luxury home was purchased on 30 December 2020. Although Redfin does not disclose the identity of the buyer, Trevor Noah has been named as the lucky new owner by several US media outlets including the LA Times.
The 36-year-old SA expat has become a household name in the US, and much of the world, since taking over The Daily Show. This isn't his first acquisition in LA, California. The former Soweto resident recently sold his first Bel Air home for over $21-million. Trevor's new mega-mansion has increased privacy, hidden from the road behind tall bamboo.
According to Redfin the 11,000 square foot home has six bedrooms, eight bathrooms and three powder rooms, and is surrounded by gardens and pathways, visible through floor-to-ceiling glass doors and walls.
The master bedroom suite includes his and hers heated stone-floored bathrooms and walk-in wardrobes. The open plan house is on three floors with an office, library, wine cellar, game room, three-vehicle garage, a Cabana and a rooftop terrace.
Trevor will be surrounded by mega-wealthy neighbours, although his property is worth a lot more than the median $4.14-million value of the homes in the area.
The ultra-modern house was built by architect Mark Rios in 2014 on a property of 0.97 acres that only cost him $650,000 in 1996. It was listed for sale at $36-million in 2018 before dropping to an asking price of $29,500,000.
Trevor was represented by Hilton & Hyland's Jonah Wilson, son of Beach Boys' Carl Wilson, who understands well the needs of entertainment moguls and knows LA inside out. Jonah's website describes the house as "a simple yet confident contemporary vision with subtle indulgences thruout."
Most South Africans have congratulated Trevor for his well-earned fortune. It's a hefty price tag in SA terms, from dollars to rands the equivalent of almost R421-million.
Trevor also owns a $10.1-million duplex in New York, where he is usually based for The Daily Show.
WATCH VIDEO Inside Trevor Noah's new $27.5-million mega-mansion in Bel-Air, LA
https://youtu.be/Jx6wJwlEHmU