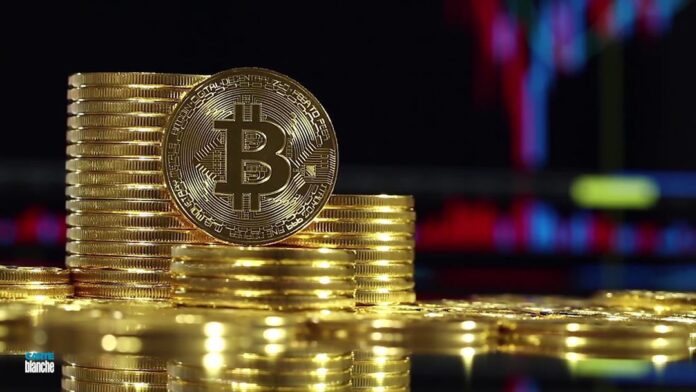 The Cape High Court in South Africa has set four provisional liquidators the task of tracking down assets that can still be found after the mammoth Mirror Trading International (MTI) shut down in December. The shut down came about after numerous investors were unable to withdraw their money.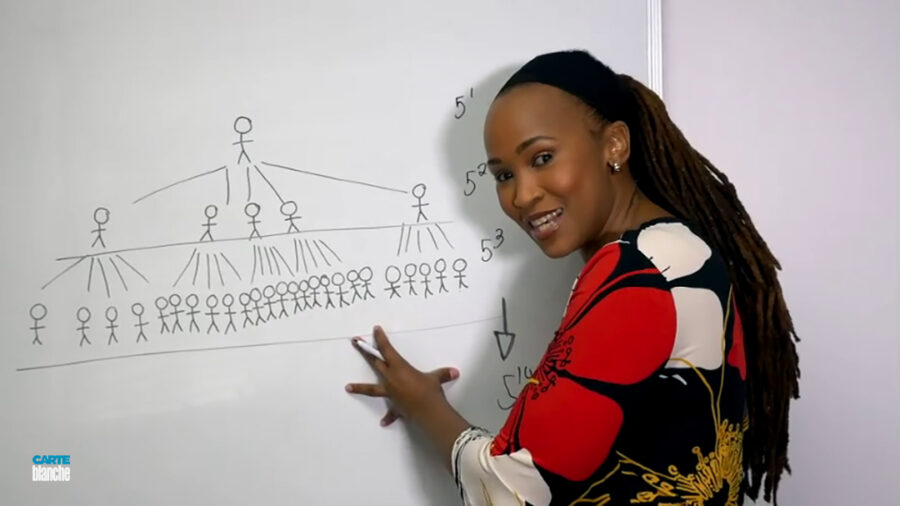 Smoke and Mirror Trading International (MTI)
Marketed as a multi-level bitcoin investment scheme and valued at up to R9 billion, MTI claim they've made up to 10% in returns per month using a computerised trading system.
"But why was the Financial Sector Conduct Authority unable to find evidence of trading success by the company?" asks Carte Blanche. "Has the CEO really disappeared as has been widely reported?"
This Sunday Carte Blanche investigates why this cryptocurrency marketing scheme is being targeted by the Hawks, and reveals how 300,000 members were duped out of their life savings as investigators try to account for nearly 23,000 Bitcoin.
You can watch the show on Sunday 17 January in South Africa on DStv Now or stream it overseas in most countries from Tues 19 January if you're abroad
Do not spend the money you earned…
Presenter Claire Mawisa says: "Some people get involved in alleged pyramid schemes, well aware of the high risk of losing their investment. It's high stakes gambling for them, trying to get money out before the entire scheme collapses. What many don't know though is that, even if one gets a payout from the scheme, all those monies could still be seized after a successful investigation.
"A friendly warning to those who participated in the MTI scheme: do not spend the money you earned – law enforcement may be on its way to you!"
Watch the show overseas | Watch in SA on DStv Now
What do you do if all your money's been invested in a #cryptocurrency scheme and the CEO's alleged to have disappeared? @clairemawisa investigates as investors say the house of cards has collapsed. That's #CarteBlanche this Sunday at 7pm on @MNet channel 101. pic.twitter.com/TIkL7AARe5

— Carte Blanche (@carteblanchetv) January 14, 2021
(Producers: Sasha Schwendenwein | Journalist: Jan Vermeulen | Presenter: Claire Mawisa)
Watch the show overseas | Watch in SA on DStv Now
Also on Carte Blanche this Sunday, 17 January 2021
INVESTIGATIONS
The arts world internationally is reeling from the impact of COVID-19 on live performances and movie productions, but that hasn't stopped one enterprising local talent agent from marketing his services to aspiring actors and making big promises of fame and gigs in Hollywood. He even presented acting workshops to help his aspiring stars get ready for the big time. Now, some clients say it was all too good to be true and the money they poured into the dream just bought them pie in the sky. Carte Blanche investigates. (Producer: Graham Coetzer | Presenter: Derek Watts)
Watch the show overseas | Watch in SA on DStv Now
From Gauteng to KwaZulu-Natal, hospitals are running out of ICU beds, oxygen supply is low and ambulances full of critically ill patients are being turned away and – with a vaccine still some time away – South Africa's healthcare system is struggling to cope under the weight of an upsurge of COVID-19 patients.  As a new, more contagious variant of the coronavirus spreads throughout the country, government has once again tightened regulations, but is it enough? Carte Blanche heads to KZN to investigate the impact of the second wave in this key province. (Producer: Carol Albertyn Christie | Presenter: Masa Kekana)
A   Y E A R   O N
Early on, experts predicted that the first wave of the COVID-19 pandemic would cripple Africa's vulnerable healthcare systems. But across the continent – for a short time at least – some countries proved far more resilient. Now, they'll have to do it again as a second wave of infections continues to spread. Carte Blanche analyses how some countries rallied, using novel approaches and smart technology – including robots and drones – to help in the fight against the virus. (Producer: Annalise Lubbe | Presenter: Macfarlane Moleli )
Watch the show overseas | Watch in SA on DStv Now
In the first wave of the deadly #COVID19 pandemic, some countries on the African continent found innovative solutions and #SmartTechnology – such as #drones and #robots – to help control the spread of the virus. Join #CarteBlanche Sunday 7pm on @MNet @DStv channel 101. pic.twitter.com/LztQ71cMJF

— Carte Blanche (@carteblanchetv) January 14, 2021
If you're in SA – you can watch Carte Blanche on DStv Now.
If you're overseas – you can watch #CarteBlanche from Tuesdays, and thousands of other popular local South African shows & movies by subscribing to Showmax International now. You can try it FREE for 14 days. 
Carte Blanche is on M-Net & M-Net HD [101], January 17 2021 at 19:00 & again on M-Net Plus 1 [901] at 20:00
***
Please note: Carte Blanche is only available to international Showmax subscribers in Andorra, Australia, Austria, Belgium, Denmark, Finland, France, Germany, Greece, Iceland, Indonesia, Ireland, Italy, Liechtenstein, Luxembourg, Malta, Monaco, Netherlands, New Zealand, Norway, Portugal, San Marino, Spain, Sweden, Switzerland, United Kingdom. Not all titles are available in all territories. Showmax brings you the best South African series and movies, from the classics to the latest releases, from complete box sets to kids' favourites.