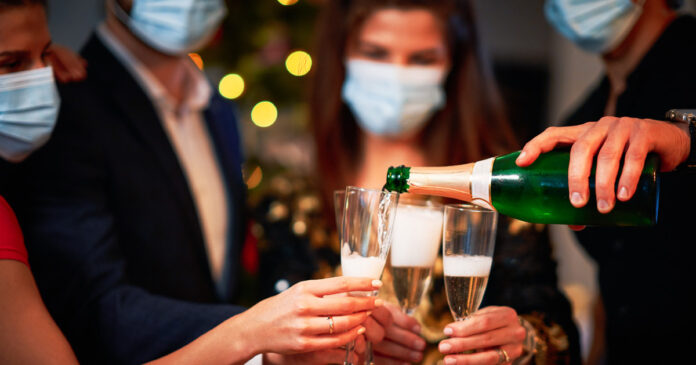 The Federated Hospitality Association of South Africa, FEDHASA, has welcomed tonight's Presidential address that confirmed shorter curfew hours and the lifting of the outright ban on alcohol sales, bringing great relief to a hospitality sector which has borne the brunt of heightened restrictions aimed at curbing the spread of COVID.
"We are thrilled with tonight's announcement that the restrictions are being eased, which
paves the way for hospitality businesses to be able to operate in a financially viable environment," says Rosemary Anderson, FEDHASA national chairperson.
"The lengthy curfew hours and ban on alcohol, restriction on numbers and closing of major
tourist attractions, including beaches, meant it was simply no longer feasible for many
businesses to continue to trade and this has led to so many businesses in the hospitality
industry closing during these additional restrictions."
Similarly, the further announcement of the reopening of beaches bodes well for the
accommodation and restaurant sectors in coastal areas. "Sadly, the peak festive season
trading was lost for many, however we remain hopeful that South Africans will support their hospitality sector, knowing how many people depend on it for their livelihoods. We trust that they will do so responsibly so that their patronage is the lifeline many hospitality companies have been holding desperately on for," says Anderson.
The President said in his address to the nation tonight (otherwise called the 'family meeting' in SA) that with a decline in new COVID-19 infections, hospital admissions and deaths, Government has decided to ease a number of restrictions under Adjusted level 3.
President Ramaphosa said the average rate of new infections has been steadily coming down over the last three weeks, indicating that the country has now passed the peak of the second wave.
"We are acutely aware that these restrictions have negatively affected businesses and threatened jobs in the hospitality, tourism and related industries.
"That is why we are determined that such restrictions should not continue any longer than is absolutely necessary to contain the pandemic and minimise the loss of life," President Ramaphosa said.
Hours of curfew
"The hours of the curfew will now be from 11pm to 4am. Establishments will need to close by 10pm to allow their customers and staff to return home by curfew.
Public places such as beaches, dams, rivers, parks and public swimming pools will be reopened subject to health protocols.
Drink Responsibly
While restrictions on the sale of alcohol will be eased, the President has called on South Africans to drink responsibly so that the country does not experience a spike in trauma cases or an increase in infections due to reckless behaviour.
The sale of alcohol by licensed premises for off-site consumption will be permitted from Mondays to Thursdays, from 10am to 6pm.
"Duty-free shops, registered wineries, wine farms, micro-breweries and micro-distilleries will be able to sell alcohol for off-site consumption during their normal licensed operating hours.
"The sale of alcohol by licensed premises for on-site consumption – such as restaurants and taverns – will be permitted throughout the week from 10am to 10pm," the President said.
"It remains compulsory for every person to wear a mask in a public space," President Ramaphosa said.
"Research has shown that the risk of transmission of the virus is almost twenty times higher indoors than in outdoor settings," the President said.
The President reiterated that all South Africans should keep a safe distance of 1.5 metres from other people at all times.
While the restrictions have been eased, the hospitality sector said it continues to operate with robust health and hygiene protocols to safeguard staff and guests. "We have worked
incredibly hard to devise and institute these protocols. Our industry is committed to
complying fully and properly with the Tourism Business Council of South Africa's Travel Safe Eat Safe protocols," explains Anderson.
"We urge our patrons and guests to help us remain open by adhering strictly to the protocols so that our businesses can continue operating and we can secure the jobs that the industry supports as well as hopefully regain jobs that have been lost.
"We are so delighted by our President's announcement, as well as the update on the
additional securing of vaccines. Our hospitality industry will not survive another lockdown.
We need the vaccine programme to be rolled out throughout the country urgently,"
says Anderson.