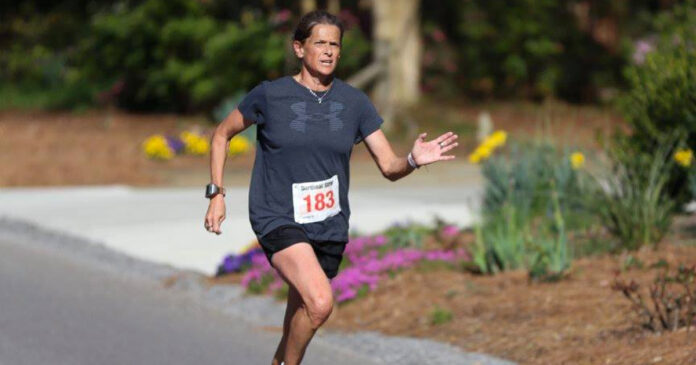 Barefoot running legend Zola Budd (54) has shared her experience of suffering from Covid-19, and its impact on her running. Zola said she felt compelled to share her experience in order to inform other runners.
Taking to social media, Zola said she and her daughter had both recently been diagnosed with Covid… and fortunately both came through the illness without any severe symptoms, BUT things are not quite the same when she trains.
"It has been four weeks now since our positive test and three weeks since I experienced any symptoms," she wrote. "I decided to start training again and am experiencing the following symptoms: elevated heart rate. My heart rate, even doing easy runs of not more than 30 minutes is about 20 beats per minute faster than normal."
What concerns the former Olympian is that her rate of recovery is now four times longer. "Usually, after an easy run, it takes about 1 minute for my HR to go below 120bpm. Now, it takes almost four minutes. This shows me that even after three weeks of no symptoms, my heart is still under strain.
"I feel I had to share this to help other runners returning after having COVID. Please be patient with yourself and careful getting back into running as no one is exactly sure how COVID affect us, especially if overt symptoms are minimal."
MORE