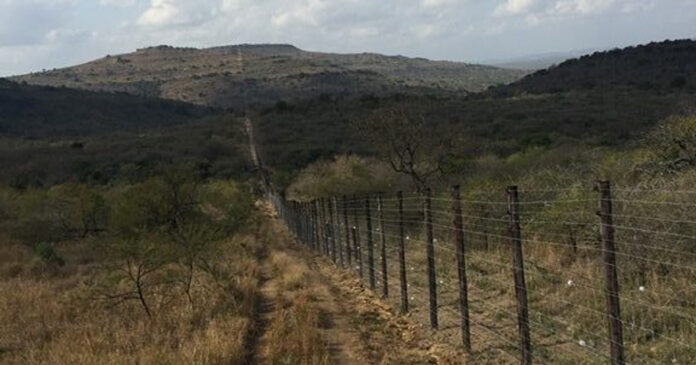 Ezemvelo staff have allegedly received death threats from local community members, and the breakdown in relations has "directly" lead to the recent culling of at least three elephants, according to alarming information given to the Democratic Alliance (DA).
The death threats apparently took place when staff were trying to repair the Hluhluwe-Imfolozi Park (HIP) fence. Some community members are allegedly actively pursuing an anti-Ezemvelo crusade, says Heinz de Boer, DA KZN Spokesperson on Economic Development, Tourism and Environmental Affairs.
The recent culling of at least three elephant comes after the controversial anti-poaching fence was again breached by the herd – an issue which has become an almost daily occurrence, according to De Boer.
Fence is being deliberately cut
"Whereas management failures are certainly to blame for the poor fencing, sources have also indicated to the DA that certain members of local communities are deliberately cutting the fence. This in an attempt to both lure animals out of the park to be poached and to gain fence repair work opportunities," says De Boer.
HIP is in essence now in dire straits, claims the DA.
"Direct economic development opportunities and real empowerment for surrounding communities must no longer be paid lip service while EKZW continues to award lucrative contracts to its cronies. The alternative is that local communities will continue to damage the fences and then threaten to kill the maintenance teams sent to repair it," says De Boer.
The DA in KZN has, since 2019, been calling for a moratorium on the culling of escaped animals – particularly the Big 5 species. This has been coupled with more and more sources coming forward to report on alleged corruption within EKZNW, particularly on the issue of fencing contracts.
Calls by the DA for a thorough on-site inspection by KZN's Conservation and Environmental Affairs Committee have, to date, been ignored. Meanwhile lion, elephant and even buffalo that escape the porous fence are being shot, says De Boer.
"Added to this quagmire of unease are the ongoing financial claims for compensation from some community members, for livestock that have allegedly been eaten by lion. Ezemvelo is also clearly seen as a soft target by unscrupulous criminals who cut fencing and then directly benefit from the sale of meat after Ezemvelo cull the tuskers.
"If EKZNW is to survive the silent war being waged within HIP, then intervention is required at the highest levels in order to stabilise matters. The DA has every intention of taking the fight to the KZN Legislature to empower our natural heritage which cannot speak for itself," says De Boer.