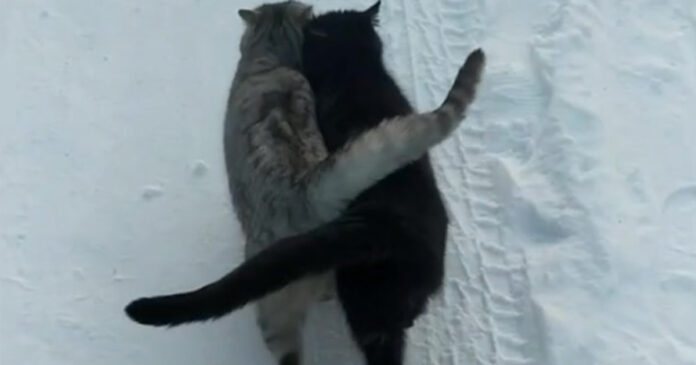 There's a cute cat video that's been going viral on Facebook and YouTube in South Africa and around the world, with some misinformation. The video shows two cats – a grey cat and a black cat – walking with their tails entwined through the snow. It's so heartwarming it's attracted over 11-million views on TikTok, where it was originally posted! (Watch at bottom of page.)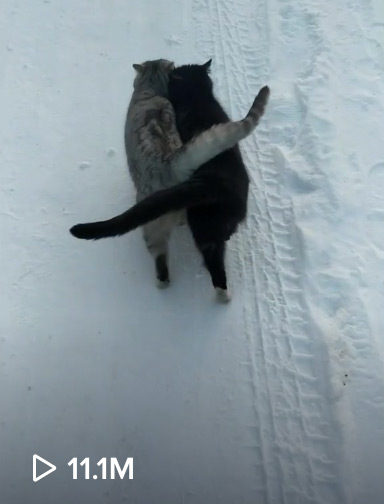 And millions more have shared it on other media platforms, claiming that one of the cats is blind. This is not true. According to TikTokker Annie__M, a tattoo artist who lives in the Ukraine, they are simply happy cats who love each other. She says it's "pure love".
When asked if the cats do this all the time or if it was a random one-off, Annie posted more videos showing the feline BFFs walking together.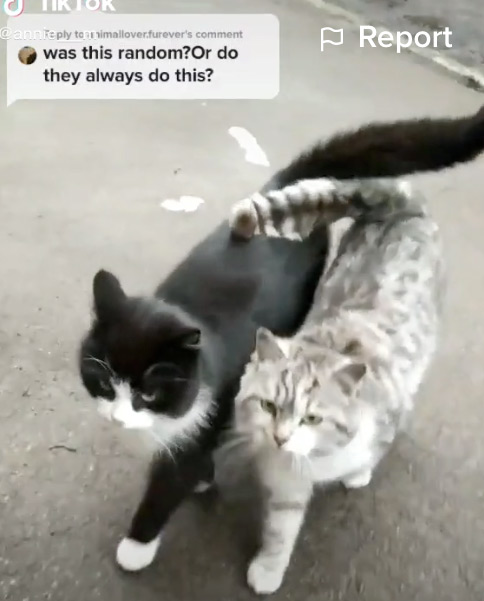 When a Russian viewer criticised those who thought it was cute, saying the real reason the cats snuggled like that is because they're freezing in the snow and trying to soak up warmth from each other, Annie posted video where there's no snow, showing the cats merrily walking with their tails entwined.  "You still think that it's only survival mode?" she asked. "It's love 🥺💖"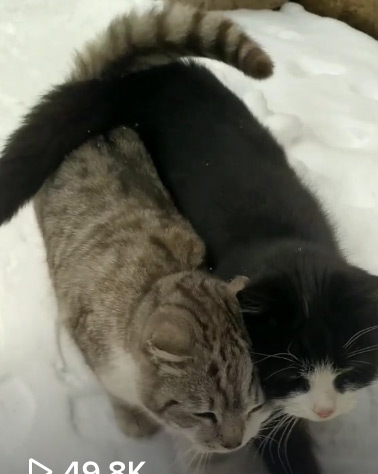 WATCH VIDEO: Happy cats walk together in the snow
WATCH Happy cats walk together even when there isn't snow!
You can watch more here.
If your device cannot view the above, try this: