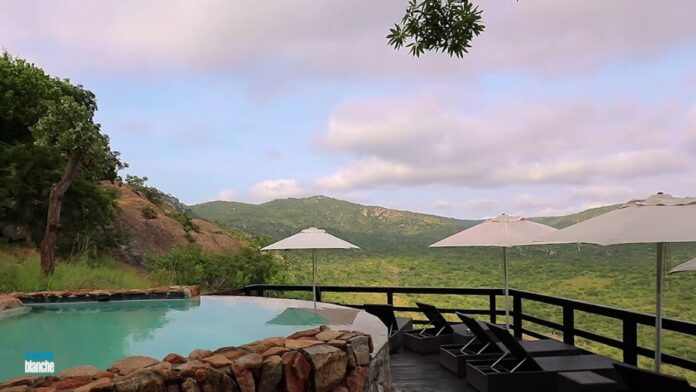 What led outraged community members, from a wildlife reserve bordering the Kruger National Park in Mpumalanga, to launch an arson attack on the R60-million luxury Bongani Mountain Lodge on their trust land? Amidst rumours, this is one of the key questions asked by Carte Blanche in this week's broadcast.
The luxury lodge in Mthethomusha Game Reserve was attacked on 31 January. It was vandalised, burgled and set alight by an angry group from the community… with the damage estimated to be around R9-million, according to an early police statement. Three suspects – aged between 28 and 37 – were arrested.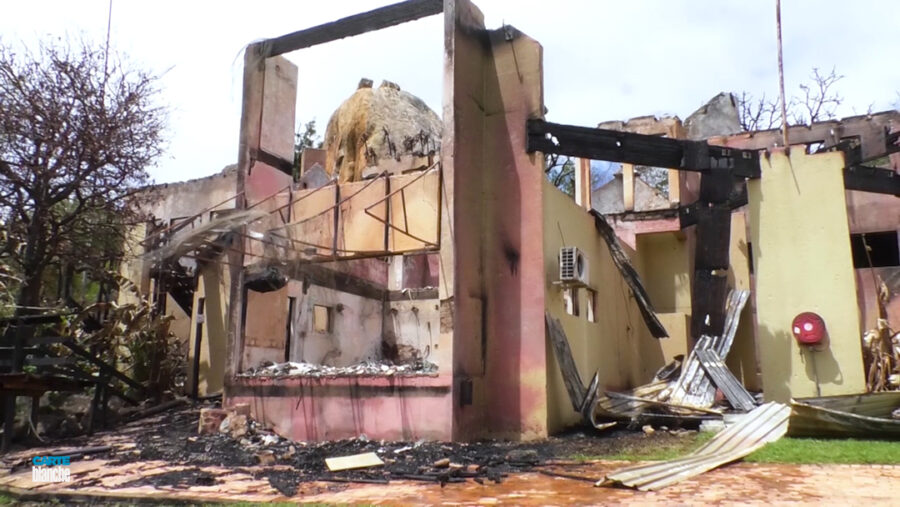 The angry group had driven to the lodge where they blocked the entrance with stones and branches, thus delaying the police's ability to reach the scene after they were called. While police were clearing the path, the suspects tore down doors, stole items (including alcohol) and torched rooms, before escaping. 
Carte Blanche says: "It may seem counterintuitive to burn down the biggest source of employment in an area, but criticism is rife that the lodge did not do enough for its neighbours. It was also said the arsonists sought revenge for the death of a suspected poacher who had lived in the community." The man was allegedly fatally shot during an altercation with anti-poaching rangers from the lodge.
"But as the police investigation reveals, it's clear that all is not as it seems," says Carte Blanche.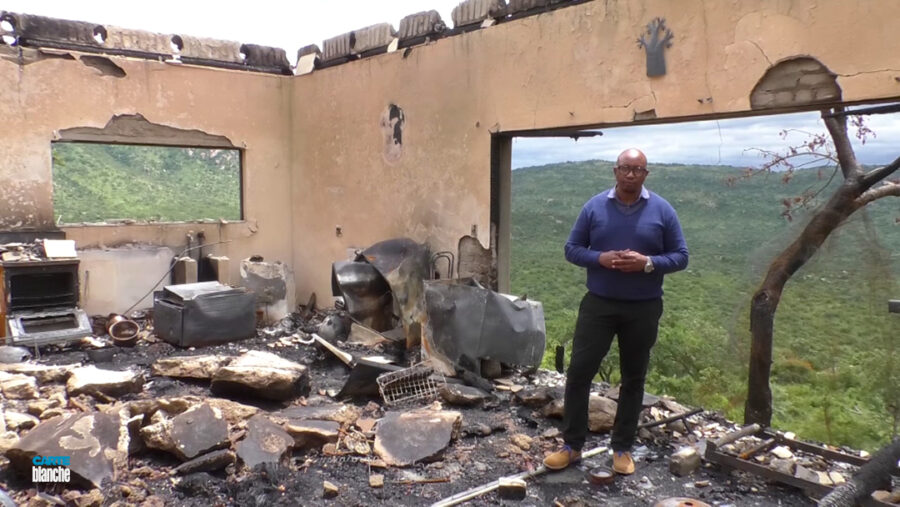 On Sunday Carte Blanche unravels the mystery behind the arson attack on the luxury lodge, and pieces together the puzzle. (Producer: Sasha Schwendenwein | Presenter: Macfarlane Moleli)
You can watch the show on Sunday 28 February in South Africa on DStv Now or stream it overseas in most countries from Tues 02 March if you live abroad.
Was it the death of an alleged #poacher that spurred a rural #Mpumalanga community into burning down its main source of employment – a luxury lodge – in the area? @macmoleli investigates this Sunday on #carteBlanche @MNet channel 101. pic.twitter.com/Rxi8ERaHeO

— Carte Blanche (@carteblanchetv) February 25, 2021
Also coming up on Carte Blanche this Sunday, 28 February 2021
Can you imagine living with pain so debilitating that you're confined to a wheelchair? Or that the chirping of birds sends you into spirals of agony so severe that you can't get out of bed? Carte Blanche meets three remarkable youngsters who have lived with the most unusual diseases for which treatments are largely experimental or unknown. It's a lonely road that has changed their outlook on life. As the world marks Rare Disease Day on 28 February, we spend a day with otherwise regular 16-year-olds with dreams to impact the world but who have spent their short lives undergoing hundreds of tests and procedures as their families and doctors grapple with the mystifying medical conditions they're living with. (Producer: Tarryn Crossman | Presenter: Claire Mawisa)
Watch the show overseas | Watch in SA on DStv Now
Iman, Reece and Heather – three teenagers with dreams to impact the world. But for these three youngsters, #RareDiseases attacking their bodies have completely changed their lives. @clairemawisa meets these inspiring youngsters Sunday 7pm on #CarteBlanche. #RareDiseaseDay pic.twitter.com/m3I5hrBHjr

— Carte Blanche (@carteblanchetv) February 24, 2021
INVESTIGATE & INTERROGATE
A decade ago, a prestigious private school let their sports coach walk away from his job after sexual misconduct allegations emerged. No charges were laid, no red flags were planted in the schooling system. Nearly a decade later, fresh allegations of sexual assault, coercion, grooming and rape emerged around him, once again from young girls in his care – this time at a prominent public high school in Johannesburg. Carte Blanche investigates how the schooling system failed to protect the young lives in its care as an alleged sexual predator operated under the radar. (Producer: Tarryn Crossman | Presenter: Derek Watts)
Watch the show overseas | Watch in SA on DStv Now
How did a sports coach, alleged to have sexually abused, coerced and raped a child in his care, evade detection as he was hired by another school to do the same job? @DerekWatts investigates this Sunday on #CarteBlanche 7pm on @MNet channel 101. pic.twitter.com/k4imYv6zHD

— Carte Blanche (@carteblanchetv) February 25, 2021
In November 2020, the Secretary-General of the ANC, Ace Magashule, was slapped with 21 counts of fraud and corruption by the NPA. On 19 February he was back in the Bloemfontein Magistrates Court while his supporters and the MK Military Veterans Association marched outside. It was a show of defiance as they called for President Ramaphosa to aside leave him alone, and hailed Magashule as the next president of South Africa. As the titanic battle between them intensifies, it will now be up to the National Executive Committee of the ANC to decide Magashule's fate. Their step- guidelines are clear, but Magashule says he is not going anywhere.
Masa Kekana says:
"It almost feels like déjà vu: a senior ANC leader facing serious criminal charges having clear presidential ambitions and support from some party members. Has the ANC learnt from the Zuma years or will it stick to its resolution and ensure Ace Magashule steps aside?"  
(Producer: Joy Summers | Associate Producer: Siniketiwe Hlanze | Presenter: Macfarlane Moleli)
Watch the show overseas | Watch in SA on DStv Now
If you're in SA – you can watch Carte Blanche on DStv Now.
If you're overseas – you can watch #CarteBlanche from Tuesdays, and thousands of other popular local South African shows & movies by subscribing to Showmax International now. You can try it FREE for 14 days. 
Carte Blanche is on M-Net & M-Net HD [101], February 28 2021 at 19:00 & again on M-Net Plus 1 [901] at 20:00
***
Please note: Carte Blanche is only available to international Showmax subscribers in Andorra, Australia, Austria, Belgium, Denmark, Finland, France, Germany, Greece, Iceland, Indonesia, Ireland, Italy, Liechtenstein, Luxembourg, Malta, Monaco, Netherlands, New Zealand, Norway, Portugal, San Marino, Spain, Sweden, Switzerland, United Kingdom. Not all titles are available in all territories. Showmax brings you the best South African series and movies, from the classics to the latest releases, from complete box sets to kids' favourites.