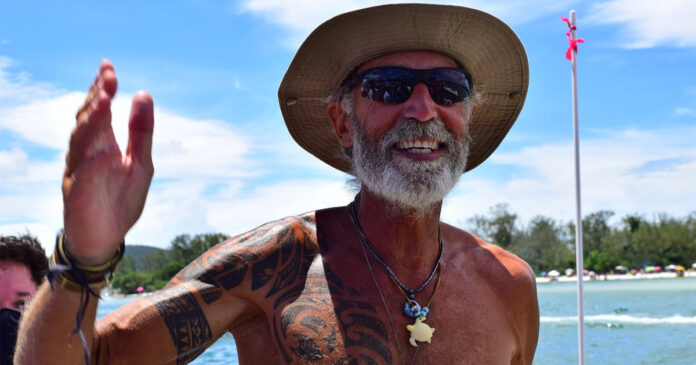 Zirk Botha will be arriving home in South Africa on Monday afternoon from Brazil, and is expected to receive a hero's welcome… after he broke a world record with a solo row from Cape Town to Rio de Janeiro in only 71 days!
The 59-year-old, who only learnt to row a couple of years ago, left Cape Town in December 2020 and paddled alone across the Atlantic Ocean becoming the first person to complete a south transatlantic journey alone and without any safety craft support.
The former naval officer undertook the 7,200 km adventure to raise awareness for sustainable development and a move away from fossil fuels – showing how he could survive 71 days using only renewable energy.
Zirk was warmly welcomed in Brazil where his own family and support team were unable to join him because of Covid-19 restrictions. Instead the people of Cabo Frio in Brazil embraced him and strangers became best friends.
"Arriving in a foreign country during a pandemic had me very concerned during the final days of the crossing that there would be no one to receive me," Zirk wrote on Facebook. "But a local team of Brazilians had already taken Row2rio2020 to heart." He said they were "amazing in making my arrival truly special… They are now personal friends and I can't thank them enough for everything…"
Zirk arrives at Cape Town International Airport on Monday 8 March at around 13:45 (SA TIME). If you can make it, please do. Otherwise watch his arrival on Facebook live on Zirk's page here. UPDATE: Zirk has safely landed and been reunited with his family. He says: "It feels GREAT to be back."
WATCH VIDEO: Rowing to Rio, South African makes history in Brazil
WATCH Zirk Botha arrives home in South Africa