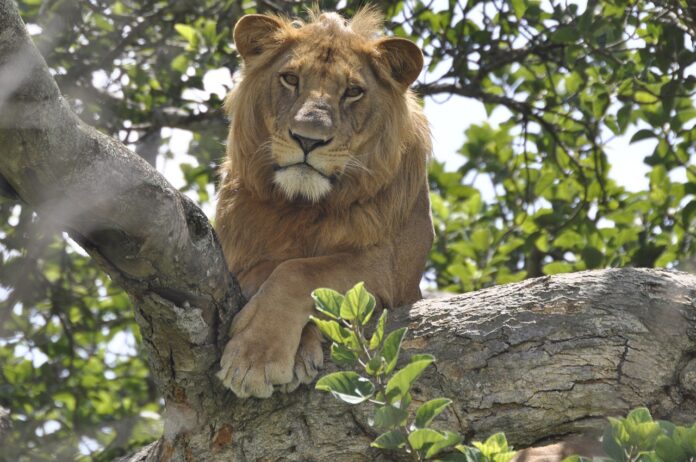 KAMPALA, UGANDA – Six lions have been killed in Uganda by suspected poisoning. The Uganda Wildlife Authority said in a statement that it is "saddened" to announce the death of the lions in Queen Elizabeth National Park.
The lion carcasses were found yesterday evening in the Ishasha sector, which is well known for its tree-climbing lions.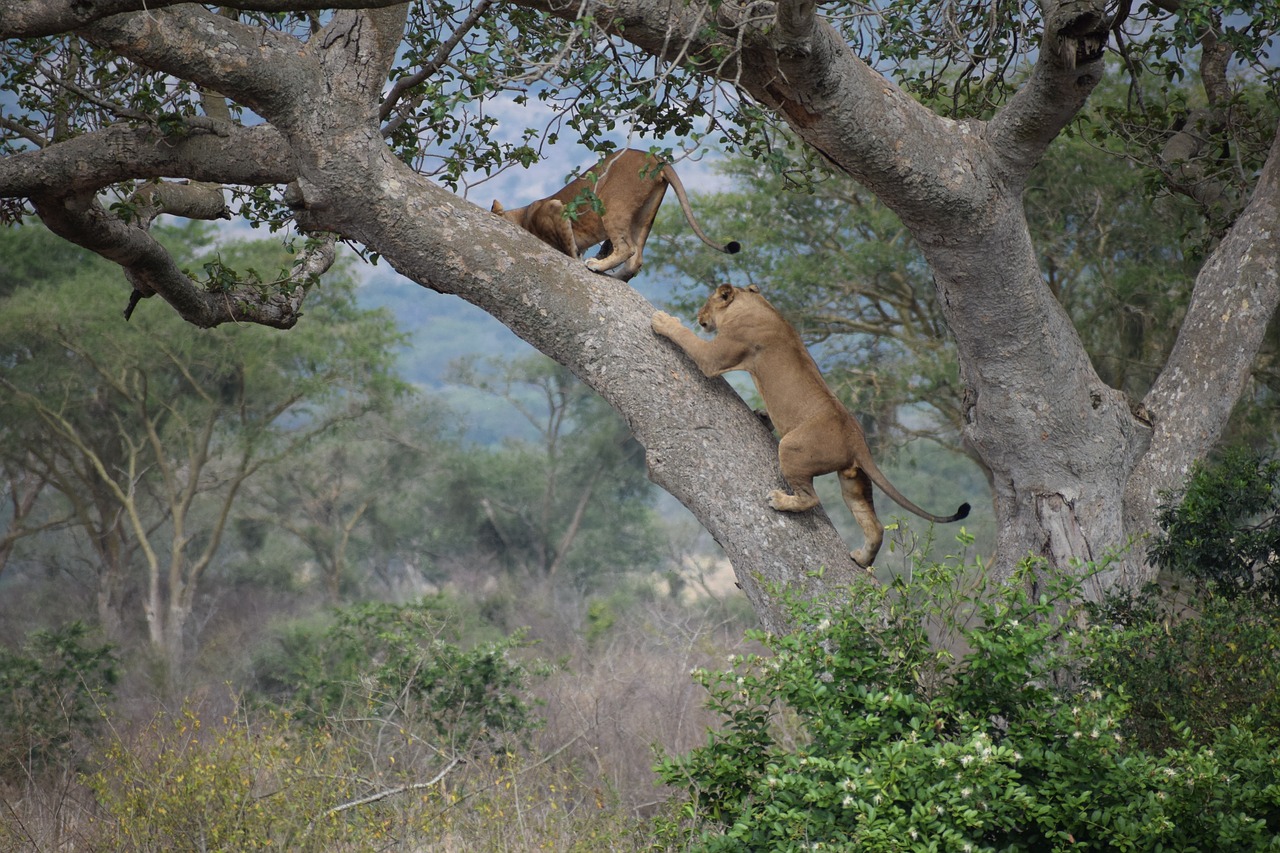 Most of the lions' body parts were missing, and tragically eight dead vultures were also found at the scene… pointing to this having been a poisoning crime by poachers in order to steal the lions' body parts which are sought after in parts of Asia. Lion bone is increasingly being used in traditional medicine as a replacement for dwindling tiger bone.
According to a conservationist involved in exposing the lion bone trade, 'prized' items from the lion include their skull, teeth, claws and dried genitals.
The Uganda Wildlife Authority (UWA) said: "A team of investigators is on the ground and collaborating with police in Kanungu district in handling this matter. Given that some of the body parts of the lions are missing, we cannot rule out illegal wildlife trafficking."
South Africa suffers from demand for lion body parts too
The problem sadly exists in South Africa as well. Most recently a suspect in Kempton Park was arrested with the bones of at least 27 lion skeletons. The bones had already been dried, ready for export. According to a source close to the investigation, the bones would have had a market value of about R2.5m – a figure which would've sky-rocketed by the time it reached its intended market in the Far East.
British Tory Peer Lord Ashcroft has long campaigned against the controversial 'lion bone' trade and his in-depth investigations have shown over 3,000 farms in South Africa are involved in the lion bone trade. SA allows 800 lion skeletons to be legally sold and shipped abroad, but the number being illegally exported is believed to be much higher.
Uganda pledges more protection of lions and wildlife
Meanwhile Uganda's Wildlife Authority strongly condemned the illegal killing of wildlife today because it impacts on the country's tourism and revenue generation to support conservation and the community. Nature tourism contributes $1.6 billion to Uganda's economy. The UWA gives back 20% of gate entry fees to the neighbouring communities.
Uganda Wildlife Authority said it "assures the public that it shall continue to strengthen the protection of lions and other wildlife in Uganda and will pursue this matter to its logical conclusion. Our national parks remain safe and attractive to visitors and we still have lions in Queen Elizabeth and other parks."