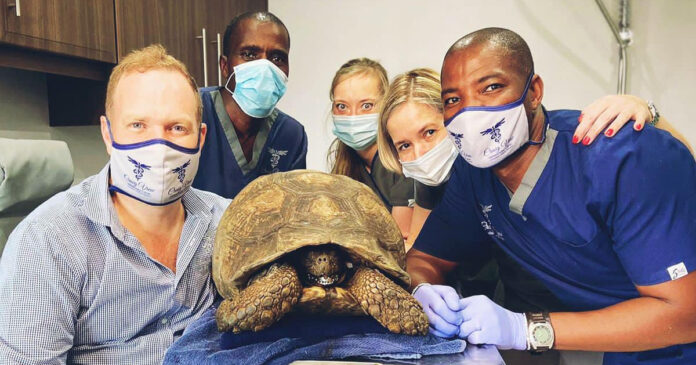 A Gauteng vet, Dr Clifford Bull, and his awesome team at Craig View Veterinary clinic in Boksburg, South Africa, have used a 3D printer to rebuild the fractured jaw of an over 30-year-old leopard tortoise.
"It's not every day a Vet is asked to assist a 30 year old pet, or to rebuild a patient's jaw, but that was the challenge when Dr Bull and our team was presented with Munchkin," the clinic said on Facebook.
Munchkin had a fracture of mandible, which is the lower jaw bone. The vet explained: "Tortoise do not have teeth, but use the sharp edges of their beaks to grab and chew their food. Should the beak become over grown or fractured they will be unable to eat properly." The beak consists of the same keratin composition as a bird's beak.
Craig View clinic arranged a CT scan of Munchkin's head so they could visualise the extent of the fracture and to 3D print a scaled model of the tortoise's jaw… which allowed the clinic to make a custom design plate that would fit perfectly!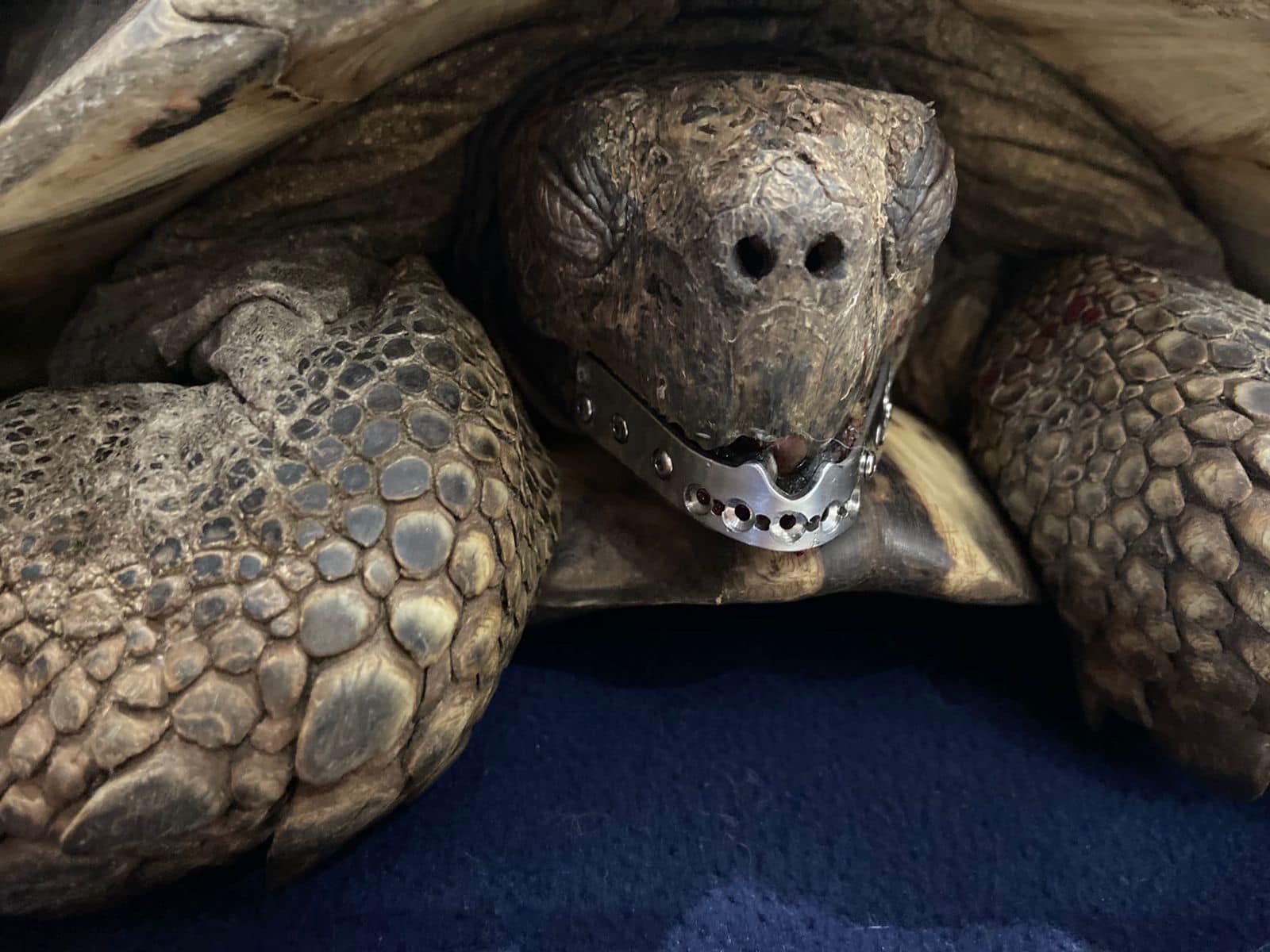 "The plate has been fitted on the outside of the beak to provide stability and allow for healing of the fracture and still allow Munchkin to eat normally," said Craig View. The team involved in the ground-breaking procedure included Dr Bull, Philemon Duma, Sr Natanya van Schalkwyk, Sr Lizelle Heather and Lucky Mnuguni. They also thanked their incredible network for helping, and 'Miguel' for the 3D printing and custom plate which has been made from medical grade steel.
The good news is that Munchkin is happily munching again!
"We are pleased to report that Munchkin is doing well since the procedure," said Craig View clinic. "Thank you to our clients who entrust their pets to us. We remain privileged to be able to assist a variety of animals every day at our facility and consider ourselves blessed to be given new challenges."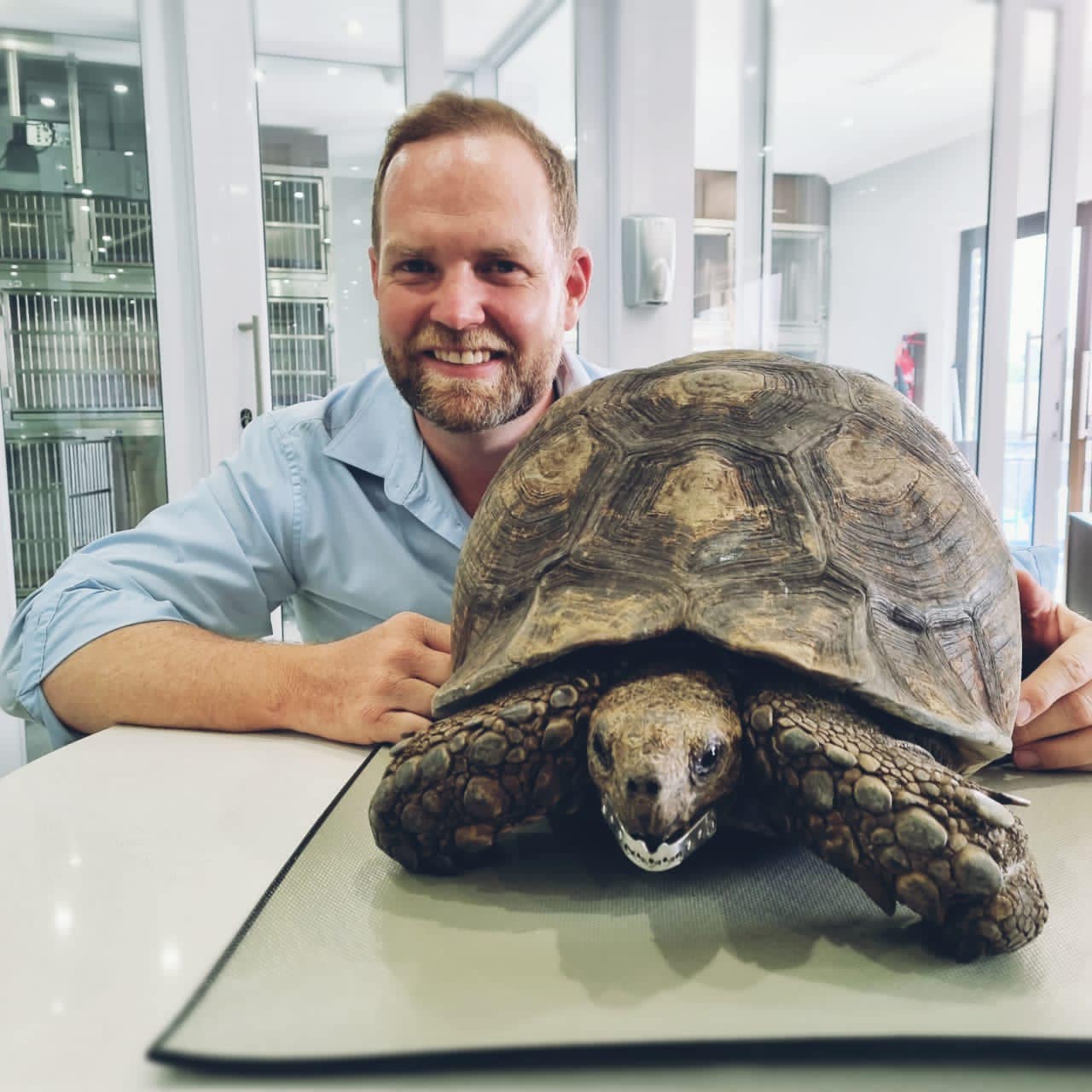 Congratulations to Dr Bull and his veterinary team have poured in. As one client said: "Well done to this amazing hospital and all the doctors for always being ahead of the game ? We had our baby boy in for surgery this past December and the care, love and treatment he received was absolutely phenomenal."
Munchkins' 'mom' Dee-Anne Baird said:
"My family and I are unable to put into words how grateful we are to an Amazing man and his amazing team. Dr Bull and all the staff at Craigview just made us feel like Munchkin was the most important patient. Everyone that assisted with all the help to make this possible – we cannot thank any of them enough."
Dee-Anne confirmed: "Munchkin is home and loving her new 'bottom jaw'. Get the feeling she wants to eat more than usual so she can use her new fancy jaw ??."
She said: "We are so happy to have her home and are so blessed and lucky to have found the most amazing, caring man and his great team to have looked after our baby…"
#AwesomeSAVets #TakingOnNewChallenges #TalkAbout #JawDroppingSurgery!
Follow Craig View Veterinary Clinic on FB here.