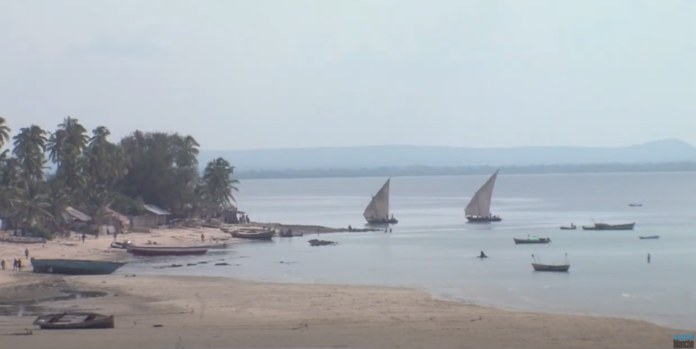 President Cyril Ramaphosa has met in Maputo with other high-level leaders of the Southern African Development Community (SADC) to assess the growing Islamic State-linked threat in the region. Carte Blanche delves deeper this week, speaking to South Africans who survived the most recent horrific attack in Palma.
This follows as eyewitness accounts and disturbing video evidence emerged in the last week of vicious attacks on the town of Palma, on innocent civilians, women, children, and workers on the gas fields in northern Mozambique that saw 50 South Africans flee and one killed.
Carte Blanche presenter Derek Watts says:
"The Islamic State-led attack on Palma in Mozambique is one of the most horrific situations a father and two sons could face. And there are thousands of families who went through this same hell on earth. Many didn't make it. May they rest in peace."
Last year, Carte Blanche already reported on the largely under-reported skirmishes since 2017 in Cabo Delgado province between the Islamist group Ansar al-Sunna, security forces and civilians. In November 2020, 50 people were allegedly beheaded on a Mozambique football field in the province that was once a dream holiday destination for South Africans. Those killed were local villagers and the news barely made headlines. But this time expats from SA and other countries around the globe were attacked.
Now, the US State Department has dubbed the group ISIS-Mozambique, blacklisting its leader Abu Yasir Hassan.
The violence and humanitarian crisis have escalated and over 535,000 people have been displaced from their homes and the United Nations forecasts that tens of thousands more might be affected. At a special summit in Maputo, Mozambique, this week the SADC leaders condemned the "heinous" acts of terrorism and reiterated their commitment to helping the country's efforts for peace and security. Another Extraordinary meeting will be held by 28 April, with an SADC Organ technical deployment immediately to Mozambique.
Don't miss Carte Blanche this weekend to listen to exclusive interviews with some of the South African survivors.
You can watch the show on Sunday 11 April in South Africa on DStv Now or stream it overseas in most countries from Tues 13 April if you're abroad.
A brutal Islamic State-led attack claims the lives of locals and expats in northern #Mozambique. In exclusive interviews, @DerekWatts speaks to some of the South African survivors. That's #CarteBlanche Sunday 7pm on @MNet channel 101. #Palma pic.twitter.com/iJoRMCRgxy

— Carte Blanche (@carteblanchetv) April 8, 2021
Watch the show overseas | Watch in SA on DStv Now
Also on Carte Blanche this Sunday 11 April 2021
A whistleblower is someone who bravely walks into a proverbial fire, eyes wide open, hoping to expose the truth, knowing it could be at great personal cost. Whistleblowing is not easy and it's not done lightly, but it's an action that can change the world. That's what former Trillian Financial Advisory CEO Mosilo Mothepu did when, three months after landing a dream job at the subsidiary of the Gupta-linked Trillian Capital Partners in 2016, she handed details of the company's role in state capture to then-Public Protector Thuli Madonsela. For a long time, the Nenegate whistleblower tried to stay out of the public eye. Now, she is ready to tell the story of state capture from inside the boardroom. A story of powerful interests, of betrayal and loss, of triumph and angels who helped her along the way. As she rebuilds her life, her inspiring story of courage against the dark forces of greed and a weaponised state security apparatus highlights why South Africa needs to rethink its treatment of whistleblowers. (Producer: Joy Summers| Presenter: Masa Kekana)           
Watch the show overseas | Watch in SA on DStv Now
She was put through hell, but her faith and family saw her through the darkest isolation that blowing the whistle on the Nenegate scandal unleashed. In a TV exclusive @MasaKekana meets former Trillian Financial Advisory CEO Mosilo Mothepu. #CarteBlanche Sunday 7pm. #StateCapture pic.twitter.com/9r179tZmuf

— Carte Blanche (@carteblanchetv) April 7, 2021
LIFE 
It's an ancient spice that was domesticated during the Bronze Age in Greece and has long been the most expensive agricultural commodity by weight – currently selling at around R200,000 per kilogramme. Lending a unique and much sought-after taste to cooking and useful in medicines and dye production, saffron is "red gold" and the international demand has never waned. Now, from the vast expanses of the Northern Cape to Gauteng, Carte Blanche meets local farmers who are unfurling the secrets of the exquisite purple flower that produces only three precious strands as they're working to set up a local saffron industry for the export market. (Producer: Sasha Schwendenwein | Presenter: Macfarlane Moleli)
Watch the show overseas | Watch in SA on DStv Now
It sells at R200,000 a kilo, but local farmers have not been able to export #saffron successfully… until now. @macmoleli meets the farmer who is putting South African red gold on the map. That's #CarteBlanche this Sunday at 7pm on @MNet channel 101. pic.twitter.com/T3JF7dB59B

— Carte Blanche (@carteblanchetv) April 7, 2021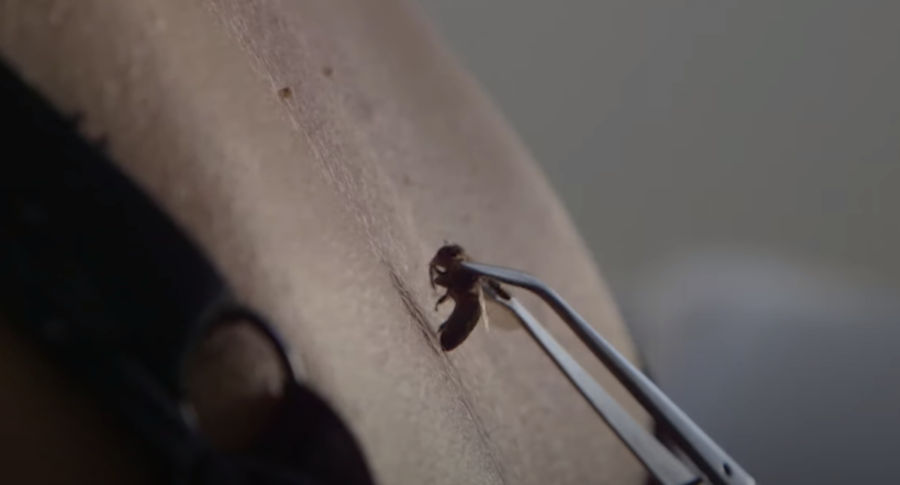 Being stung by a bee can be a painful – and sometimes deadly – experience that most people try to avoid at all costs. But a handful of individuals are seeking out bees to willingly get stung a few times every week. It forms part of a regime that they say is helping them heal from inflammation as they try to provoke their immune systems into producing an anti-inflammatory response. While there has been a death reported from live bee acupuncture in recent years, Carte Blanche meets women who are pinning their hopes on bee stings. (Producer: Tarryn Crossman | Presenter: Bongani Bingwa)
Watch the show overseas | Watch in SA on DStv Now
An apple a day keeps the doctor away, but what about a few hundred #bee stings? Some people say being stung by bees makes them feel just as good. Join #CarteBlanche Sunday 7pm as we welcome back familiar face @bonglez and find out more about this unconventional option. pic.twitter.com/sJLDyg3Mwa

— Carte Blanche (@carteblanchetv) April 8, 2021
If you're in SA – you can watch Carte Blanche on DStv Now.
If you're overseas – you can watch #CarteBlanche from Tuesdays, and thousands of other popular local South African shows & movies by subscribing to Showmax International now. You can try it FREE for 14 days. 
Carte Blanche is on M-Net & M-Net HD [101], April 11 2021 at 19:00 & again on M-Net Plus 1 [901] at 20:00
***
Please note: Carte Blanche is only available to international Showmax subscribers in Andorra, Australia, Austria, Belgium, Denmark, Finland, France, Germany, Greece, Iceland, Indonesia, Ireland, Italy, Liechtenstein, Luxembourg, Malta, Monaco, Netherlands, New Zealand, Norway, Portugal, San Marino, Spain, Sweden, Switzerland, United Kingdom. Not all titles are available in all territories. Showmax brings you the best South African series and movies, from the classics to the latest releases, from complete box sets to kids' favourites.