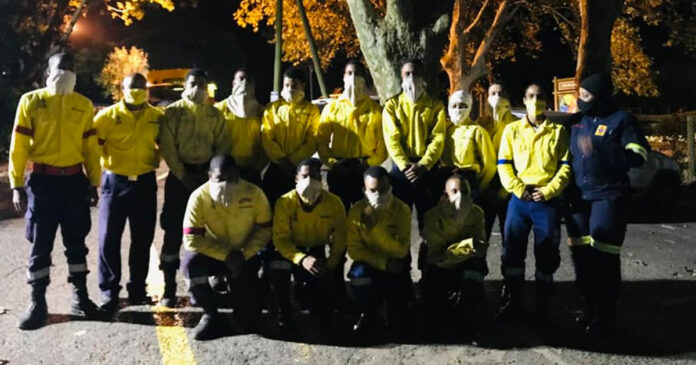 A South African minister's residence in Cape Town has been destroyed by the Table Mountain fire that has been raging since Sunday morning, and which has already burnt historically-important properties including part of the UCT Library and the Rhodes Memorial restaurant, amongst others. Several ministerial families have been forced to evacuate their homes today, while it has also been revealed that thanks to the firefighters, South African Police Service (SAPS) and some wind changing direction, SA's Deputy President, David Mabuza, has fortunately escaped losing his home after the fire came incredibly close.
The ministerial home of Minister of Labour and Employment, Thulas Nxesi, in Newlands, was sadly burnt to the ground yesterday. Luckily nobody was home at the time.
South Africa's Public Works Minister Patricia de Lille confirmed that Nxesi's residence was destroyed on Sunday by the out-of-control fire, and that other ministerial families had to be evacuated from their homes in Walmer estate today.
Minister Nxesi's residence burns down in Cape Town Fire
"Unfortunately, we can report that one Minister's Cape Town residence in Newlands (owned by DPWI) was completely destroyed by the fire on Sunday afternoon," said De Lille, in a statement posted on Monday evening. "Thankfully, no-one was hurt and no-one was in the property at the time."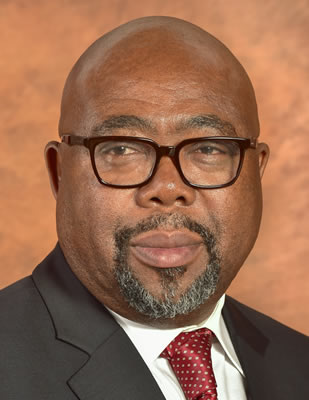 Ministerial Families evacuated
De Lille said that families of several ministers had to be evacuated. She said that earlier today, 19 April, "family members of three members of the executive have been evacuated from Walmer Estate properties as there was an immediate threat on Monday morning as the fire moved over the Philip Kgosana Drive.
"The family members of one minister and two deputy ministers were evacuated from Walmer Estate properties."
She said the Department is in contact with the various ministries to establish the level of support the families need, and that they have all managed to secure alternative accommodation.
"We have informed them to notify DPWI if they require any additional assistance," said De Lille. "SAPS have advised these families not to return to the houses due to heavy smoke and strong winds in the area, as it is not yet completely safe for them to return to the area."
Deputy President's residence had close shave with Table Mountain Fire
De Lille also revealed that the fire came close to the Deputy President's residence in the Groote Schuur estate "but police worked with the firefighters and the fire was brought under control quickly in the area. There was no damage to this property." She said a change in wind also helped the situation at his home.
On behalf of her department (DPWI), De Lille thanked the emergency teams, particularly the firefighters and SANParks teams, who have worked so tirelessly to keep everyone safe.
She said the department is closely monitoring the situation, with the help of the South African Police Service (SAPS), to determine any further damage to DPWI-owned properties such as Ministerial residences.
The DPWI Minister also thanked Capetonians and the various organisations who've been "quick to opern their hearts to support the firefighters in this massive tasks, as well as offer all kinds of help to students and families who have had to evacuate their homes for their safety.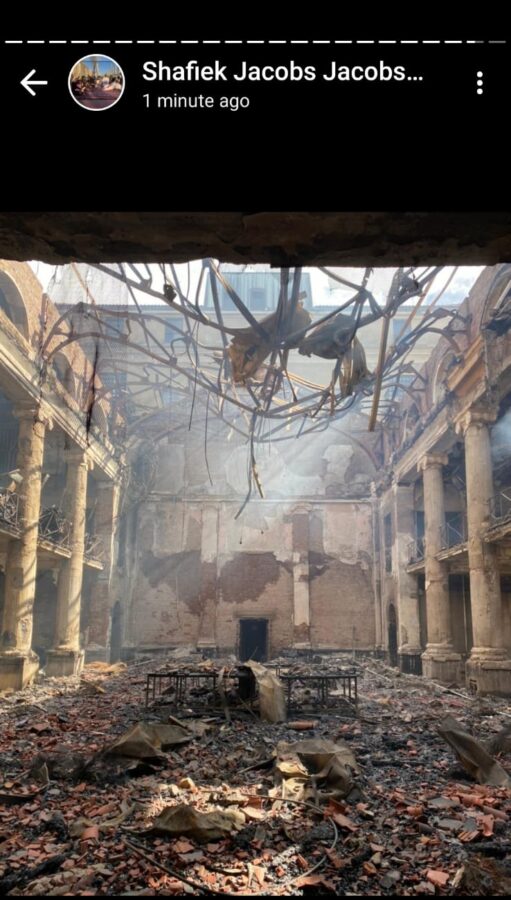 She wished all those on the fireline strength as they continue to battle the elements.
Four firefighters have now been injured in the fires that have been raging since Sunday morning, and have been making headlines around the world.
One 35-year-old male suspect was arrested yesterday evening, and two other suspects avoided capture.
Other homes burning yesterday:
Houses on fire in Newlands. This is so scary. Footage by Anton Crone on IG https://t.co/VFcII1U4wN #capetownfire pic.twitter.com/58mdbL5CqZ

— Diana (@miss_moss) April 18, 2021