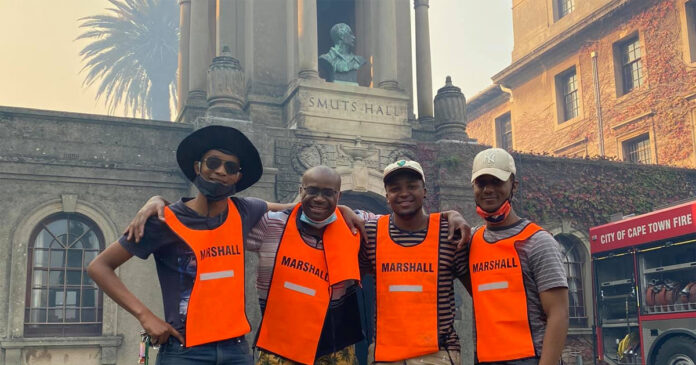 Smuts Hall university residence has saluted some of the unsung heroes at the University of Cape Town who went "beyond the call of duty" and put their own lives at risk during the horrific fire that swept across Table Mountain last week. A video by Siya Ntuntwana captures their heroics (watch below).
Naming the heroes, the res said: "We pay tribute to these individuals who went beyond what is expected of them. It must be noted that the only training they received was through a Microsoft teams meeting, yet they still put their lives in danger fighting fires at Smuts Hall and Fuller Hall residence.
"They knew that they were not equipped to stop the wildfire but did everything they could to stop the fire from spreading and causing more damage to the residences.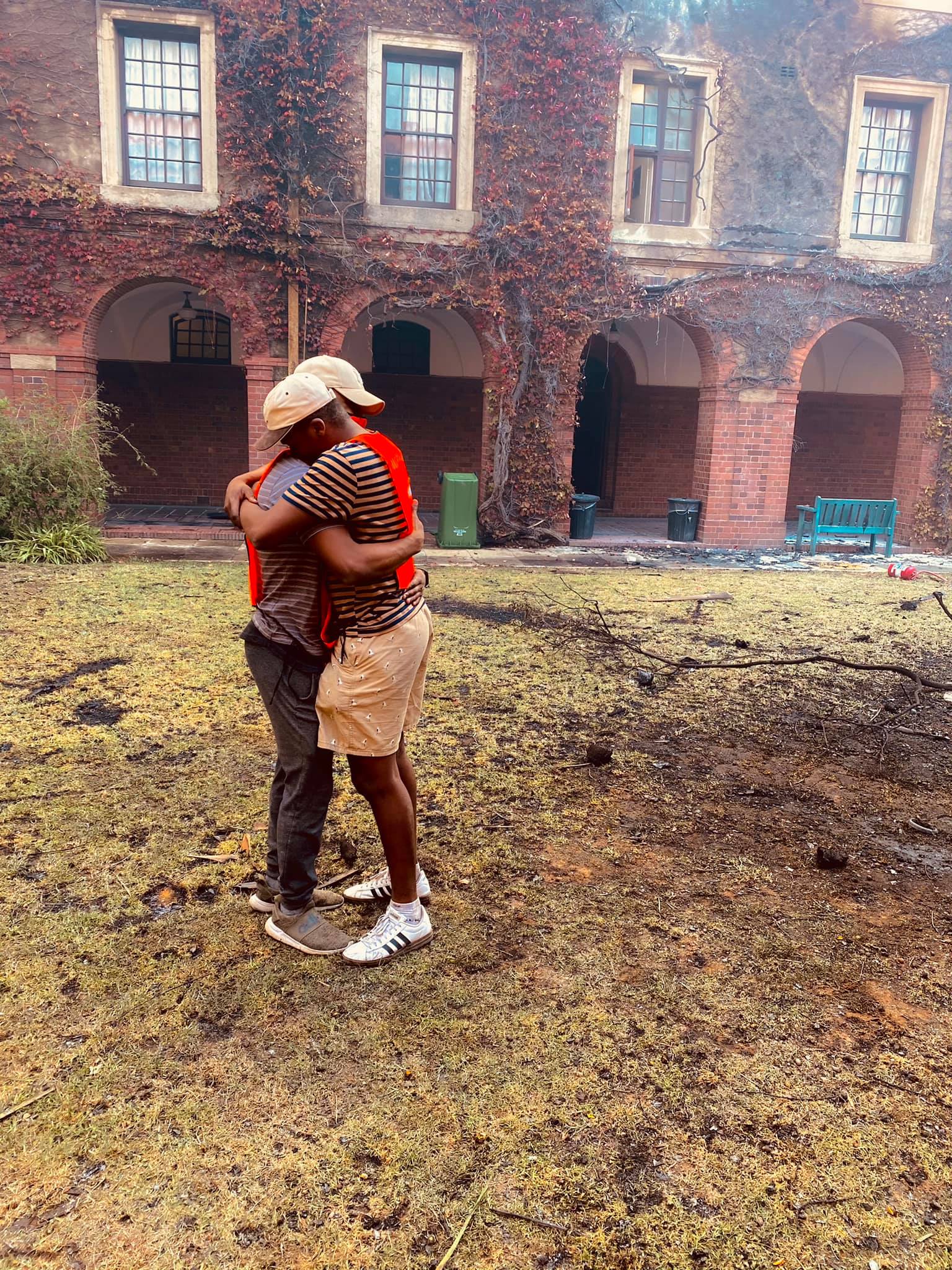 "What was meant to be a duty to extinguish fires until firefighters arrived soon become a job to aid outnumbered fighters, but also direct them through the flats with no protective gear.
"Their actions shall not go unrecognised in the SMULLER community."
The UCT heroes are named as –
Warden: Prof Kelly Chibale
Subwardens: Siyabulela Ntuntwana, Kealeboga Keretetse & Tafara M'kombe
Volunteers: Kalaba Chibale, Dean Gibson & Brandon Badenhorst
The Smuts Hall Residence management team said in a letter this week: "We are devastated, we are separated, but we will be reunited again."
WATCH UCT Fire heroics, captured by student Siya Ntuntwana
Don't miss Carte Blanche on Sunday evening – "What we lost in the fire" (available to expats to

watch

abroad, in most countries, from Tuesday).