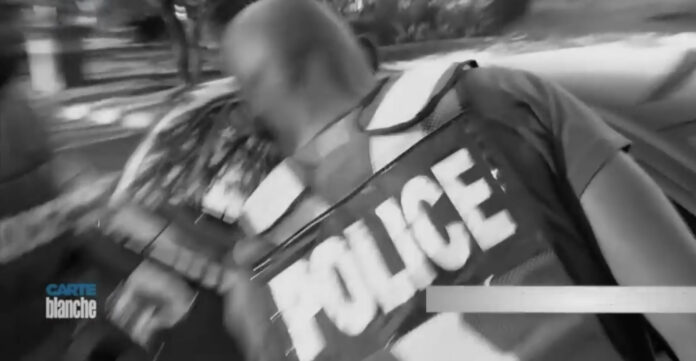 A couple from Mpumalanga were hijacked, kidnapped and forced by armed robbers to transfer large sums of money on Friday night, after being stopped by bogus police on their way to visit their daughter near Pretoria East in South Africa.
According to Concerned Citizens South Africa, the couple's terrifying night began when they were signalled to stop by a vehicle with blue lights, at around 21h30 near Rietvlei View Country Estates.
There were allegedly at least three men dressed in police reflective gear, who appeared to be members of the South African Police Service (SAPS).
In August last year, security experts warned that car hijackings by the notorious so-called 'Blue Lights Gang' was once again on the increase, targeting and terrorising vulnerable motorists in and around Gauteng.
Carte Blanche presenter Macfarlane Moleli explained at the time: "Victims are stopped by a group masquerading as police, before they're hijacked and kidnapped."
Apparently on Friday evening, the couple was ordered at gunpoint to get into what they thought was the SAPS vehicle, a Polo, and "look down" whilst they were driven to a house in an unknown location, possibly in Thembisa.
A "friendly" woman allegedly greeted them, before they were ordered to transfer large sums of money into the robbers' bank account. When ABSA Fraud Division called the victim to verify whether it was a legitimate transaction, the call was put on speakerphone and the victim was forced – at gunpoint – to clear the transaction, says Concerned Citizens.
The couple was then robbed of all their valuables (jewellery, money, mobile phones) before being returned to the road, given back their car and permitted to leave.
In an earlier report it was alleged that Garsfontein SAPS refused to help and sent them to Lyttelton, however it has been claimed that a case was opened at Garsfontein, but due to the urgency and seriousness of the crime, the docket and the victims were taken to Lyttelton SAPS by Garsfontein SAPS, and detectives went to the scene to begin investigations immediately.
SAPS spokesperson Captain Kay Makhubela told SAPeople: "Police can confirm that a case of kidnapping, hijacking and armed robbery was opened and is under investigation. No suspects arrested. Police can open a case in any police station and transfer the docket to the police station where the incident took place."
Concerned Citizens said the aim of their post is to warn citizens of this blue light gang which has been "operating for too long, robbing people".
Some South Africans commenting on the post said that if they don't feel it's a safe place to stop, they turn on their hazards and stop at the nearest garage.
In an investigation into the 'Blue Lights Gang', Carte Blanche provided recommendations on how to prevent this happening to you, and how to recognise whether you're being pulled over by legitimate police officers. (Carte Blanche is available on DStv Now if you're in SA, or on Showmas International if you're overseas (in most countries).
WATCH VIDEO: Blue Lights Hijackers, South Africa – Carte Blanche