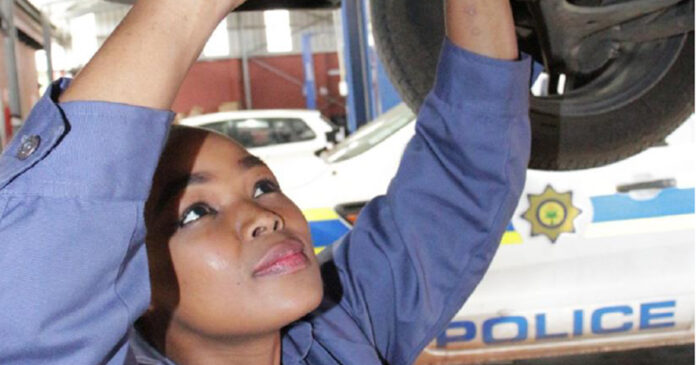 A police constable in KwaZulu-Natal, South Africa, is being heralded for breaking barriers and proving the might of a woman.
Constable Thulile Gwala is employed as an artisan, and the first female mechanic, at Eshowe Mechanical Services where she knows her way around motor vehicles… and is quite literally putting a spanner in the works! She reveals that some customers still battle to accept that a female can do what has until now been traditionally a male's job.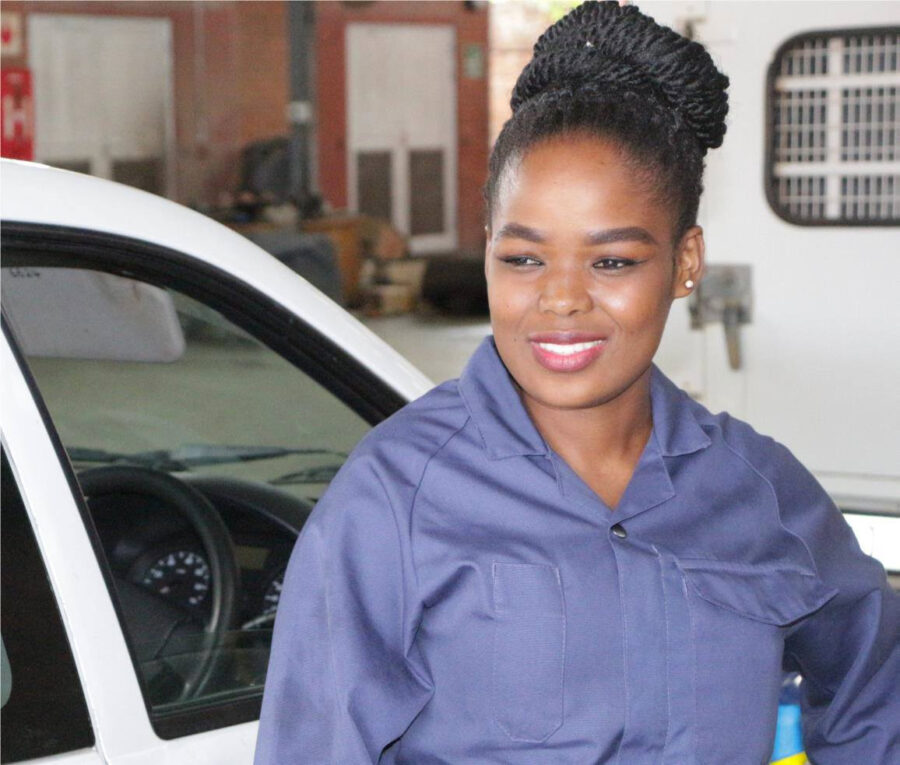 But rather than getting heated about the prejudice, Cst Gwala finds the humour in the situation and has several funny stories to share… of clients who've demanded a male mechanic because they doubt her ability, and who then inevitably discover – when there's no man around and they're forced to hand over their car to a woman – that Cst Gwala is a brilliant mechanic (who happens to be a qualified diesel mechanic).
According to the South African Police Service (SAPS) – which published a post celebrating Cst Gwala's gender-breaking role – clients are left "astounded" after Cst Gwala fixes their cars. She has "won many of them over who now fully believe in her ability as a mechanic".
Cst Gwala stresses the point that there are no jobs reserved for males or females. She says she is "blessed to have eyes, hands and a brain so there is no excuse" to not be able to do any job under the sun.
SAPS describes Cst Gwala as an embodiment of the popular expression 'dynamite comes in small packages'.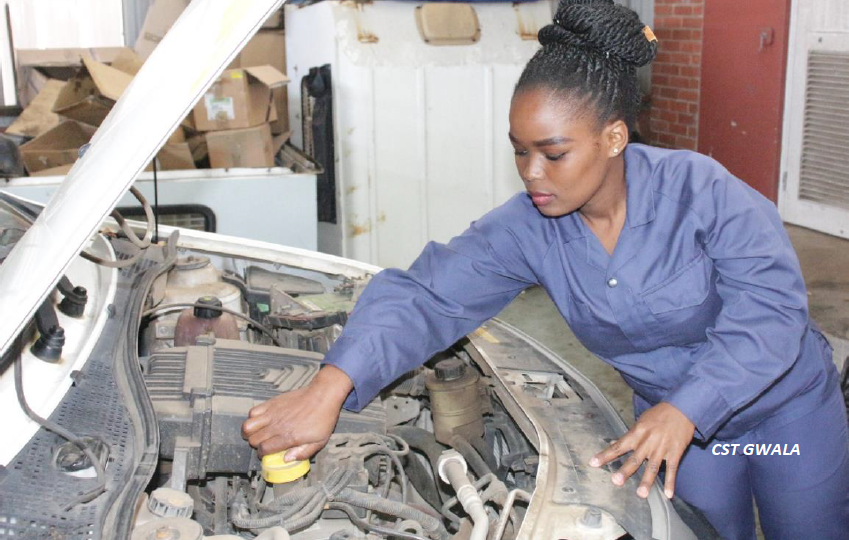 SAPS says: "The diminutive Cst Gwala is employed as an artisan at Eshowe Mechanical Services. She began her career in the South African Police Services in October of 2020 and her arrival was met with a fair amount of curiosity, a first female mechanic at Eshowe Garage in KwaZulu-Natal. Cst Gwala is not just an ordinary mechanic but she is a qualified diesel mechanic which is a specific skill."
In a post that has been liked and shared by thousands of South Africans, the police service says it "hit a jackpot in securing the skills of Cst Gwala… which is coupled with immense dedication and tons of passion for her job."